---
Café Castello is currently open until 10pm Monday to Saturday (closed on Sunday) for take-out or home delivery. Give us a call at 631-803-8369 or 631-803-8370. Click here for our take-out menu.
• Home Delivery. Call in your order using a credit card and they will deliver right to your home and leave your order at your front door. So there will be minimal contact, Nick Gagliardi, owner of Cafe Castello, says there's no need for a tip.

• Next, you can call in your order and it will be waiting for you. No need to go inside. The Cafe has "Window Delivery" where they will pass your order to you through one of their large windows.
---

Online Ordering Now Available!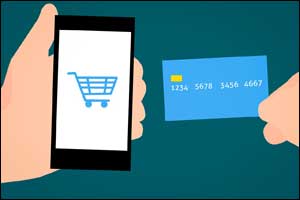 Would you like to place an order at Café Castello with you Smart Phone, iPad, or Desktop Computer? Now, you can! Café Castello has added the convenience of "Online" ordering. Just select your favorites from Café Castello's menu and choose a pick-up time. It's that easy!
Click here to place an online order.
---
It is truly a pleasure to welcome you to Café Castello Italian Restaurant & Pizzeria. We are a family owned and operated restaurant with a commitment to service and value. We take pride in using only the finest and freshest quality ingredients available in preparing each and every meal.

Every item, including our delicious pizza dough, is prepared fresh in our kitchen. We use only the finest tomatoes and the best herbs and spices when preparing our sauces. Our pasta, imported from Italy, is the highest quality and all of our dishes are prepared to order! Whether it be one slice of pizza or a full-course dinner, we want your dining experience to be very special and pleasurable. It may take a few minutes, but we strive to make your Café Castello pizza or entrée the best it can be.

So, stop in for a visit, you'll be glad you did. We're open for everything from a snack to a full dinner.
---

Menus
Remember, all of our Lunch and Dinner items are available for TAKE OUT!
Lunch / Dinner and Catering Menu
---

The Place for Italian Specialty Items
Café Castello features the highest quality, imported, fine Italian delicacies.
They offer a wide range of Italian specialty foods including:

Imported Cheeses
Olive Oil
Vinegar
Dry Sausages
Salami
Prosciutto
Imported Pasta
and much more!

Fresh Mozzarella Cheese is made fresh daily along with their sauces, which are also made fresh everyday from imported tomatoes. In addition, they offer Italian Food Gift Baskets for all occasions filled with mouth-watering Italian specialty foods. These gift baskets are perfect for the Italian food lovers in your family!
---

New Delivery Service Exclusively for Local Seniors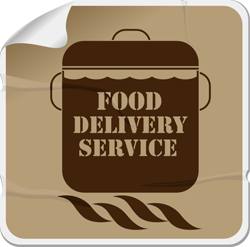 Recently, resident Mary Butler approached Nick Gagliardi, the owner of Café Castello on Main Street in the heart of the Village, with an idea. Mary explained that there are Seniors in the Village who because of their age or physical restrictions, can't drive at night or go out for a great meal at Café Castello. Mary suggested that Nick start a Home Delivery Service at Café Castello. Nick explained that he just doesn't have the staff for such a service, but he would think about it.

Well, what Nick came up with isn't a delivery service, but it's almost as good. On Tuesdays, FOR SENIORS ONLY, Café Castello is offering a FREE home delivery service for local seniors. The hours are from 11am to 2pm for lunch and from 5pm until 9pm for dinner on Tuesdays only. Seniors can order over the phone from the Café's menu and THERE'S NO EXTRA CHARGE FOR HOME DELIVERY. The price of the meal will be as listed on Café Castello's menu. Nick hopes that this new service isn't abused because he'd hate to have to discontinue it. It's not meant to be a general home delivery service, but is instead a special service meant only for local seniors.
---

Now Serving Wine And Beer!
Nick Gagliardi, owner of Café Castello, is very happy to announce that the Café now has Wine and Beer to go along with their great Lunch and Dinner menus at Café Castello. This is something Nick has wanted to do for a long time and it's a welcome addition to the offerings at Café Castello. Wine and Beer lists coming soon!
---

Featuring Gluten Free Items!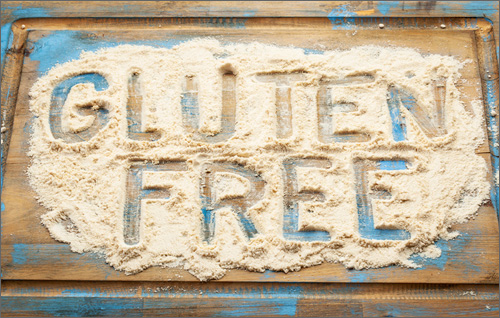 We now offer Gluten Free Pastas, Bread, Bagels and Pizza!
---

New Dinner Specials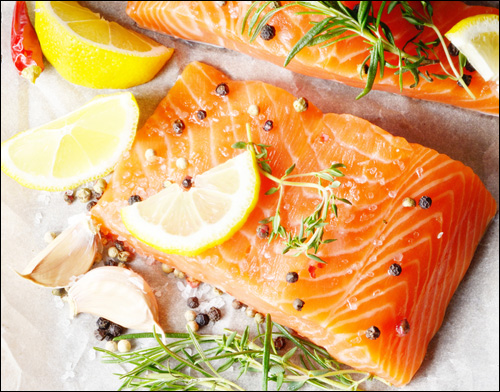 Stop by for dinner to enjoy our new Salmon, Steak and Pork Chop Dishes!
---
Catering Specials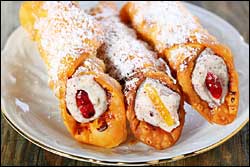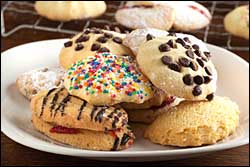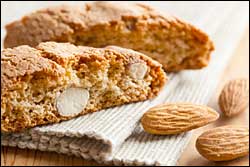 Fresh Baked Italian Cookies
Wouldn't your family, guests, and colleagues enjoy freshly baked Italian Cookies from Café Castello ? They're baking many varieties from which you can choose. Better yet, order the cookies of your choice ahead of time so you'll be sure to get exactly what you like.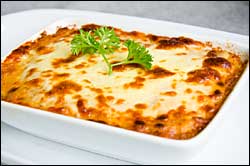 Catering Available at Our Home or Yours
Let Café Castello cater your next party so you can enjoy the celebration too! Café Castello can furnish everything you need to make it a really special day. And, if you don't have enough room, Café Castello even has a special room where they can host your event. Click here for the Catering Menu.
---
We Make Our Own Gelato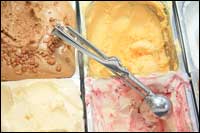 You probably already know that Gelato is Italian Ice Cream, but there's a big difference between creamy, delicious Gelato and ordinary Ice Cream. Café Castello makes their own, Home Made, Gelato daily in 8 or more wonderful flavors. Why don't you stop in and see which is your favorite?
---
Fresh Every Day!
Bread From The Sullivan St. Bakery In Manhattan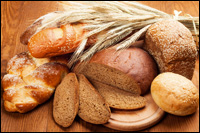 Café Castello is now featuring breads from the Sullivan St. Bakery in Manhattan! If you're not familiar with the Sullivan St. Bakery, take a few moments and click here. Then, head on down to Café Castello for a real treat!
---
Try a Brick Oven Panini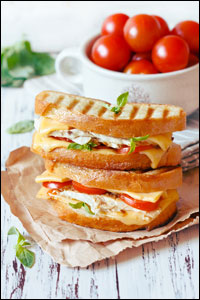 Our Paninis are made with Sullivan St. Bakery, Brick Oven, bread. Lot's of choices so come on in and ENJOY!!!
---
Visit With Us...
---
Café Castello Italian Restaurant & Pizzeria
141 South Country Road
Bellport, NY 11713
631-803-8369 or 631-803-8370
Hours
Monday - Saturday: 11:00am to 10:00pm
Sunday: CLOSED