December 2011

Cross Country Road Trip In A Toyota Prius
Scottsdale, AZ to Bellport: 2,700 miles, 11 states, 42 hours, 64 miles per hour, and 48 miles per gallon! Click here to read about our Cross Country Road Trip in a Toyota Prius.






---

Village Residents Protest The Installation Of LED Street Lighting In Bellport Village
A group of Village Residents gathered in front of Bellport Village's Village Hall to protest the continued installation of LED street lighting in Bellport Village. They object to the light pollution and glare caused by the new, bright, LED streetlights which have been installed in various areas of the Village. The protesters maintain that despite community opposition, Village Clerk, Scott Augustine, allegedly violated Bellport's Historical District Code by "unilaterally" insisting on moving forward with the project and installing the new LED street lighting in historically significant areas of Bellport Village.
At one point in the demonstration, words were exchanged when one of the demonstrators took a photo of a Village Employee installing an LED lighting fixture at the Village marina. In response, Village Clerk, Scott Augustine, requested that Village Code Enforcement dial 911 and summon the Suffolk Country Police Department. Luckily, cooler heads prevailed.
You can listen to what two of the protestors had to say by clicking on the links below. Village Clerk, Scott Augustine, was asked to comment and present Village Hall's position on the new LED street lighting being installed, but he declined to comment.

Click to listen to Village Resident Bob Morris

Click to listen to Village Resident Tom Schultz

Left - Village Clerk, Scott Augustine (center) discusses the new LED street lighting with two Village Residents.
---
A Message To All Of Us From Wallen's Market
Wallen's Market, as we know it, will be closing after having served our community for over 60 years. We have striven to provide the finest quality fresh produce, meats, and other grocery products in the most consumer friendly atmosphere possible. We would like to thank so many in the community who over the generations have supported our efforts and welcomed us into their families. Our market has long been a place where folks not only shopped, but also met friends and neighbors and caught up on the latest happening with "the kids," rehearsals, practices, meetings, vacations, etc. and the list goes on.
Again, we would like to thank you all for allowing us to be a part of it. And speaking of kids, let's not forget our "kids" here at the store. The kids who got their first jobs here and stayed with us until college and/or other opportunities arose. The kids who were our face at the check out counter and gave friendly assistance to customers. And of course none of this would have been possible without the dedication and loyalty of our long time employees and managerial staff who have set the tone over the years. The founder, Mike Wallen would have been proud of them.
Sincerely, Bob, Bob Jr., and Pete Satterley
---

1st Annual Bellport Holiday Decorating Contest
Every time we turn around, there seems to be another "1st Annual" event being created by those two dynamos, Pamela Lerner and Joyce Stanley. At times we wonder if they own television sets!
Rather than sit around and complain about the economy, Pamela and Joyce seem to be continually coming up with new reasons to "Shop Locally" and support our local merchants. This time, they came up with the 1st Annual Bellport Holiday Decorating Contest.
To enter, all you had to do was register your home or business in one of the three categories: Best Business/Shop Window, Best Residential Front Door, or Best Residential Exterior and then the judges did the rest.

Recently, everyone who entered the contest was invited to come to "The Lane" for a little celebration get together and the announcing of the winners.

And, the winners were...
Business/Shop Window
1st Prize Winner, Summer Salt
1st Runner Up, Circa Something
2nd Runner Up, Bellport Liquors
2nd Runner Up, The Village Silversmith







Best Residential Front Door
1st Prize Winner, The Swift Residence
1st Runner Up, The Baumfalk Residence








Best Residential Exterior
1st Prize Winner, The Diaz Residence
1st Runner Up, The Greaves Residence
2nd Runner Up, The Hutzler Residence
2nd Runner Up, The Moodt Residence






---

Holiday Drawing For A $100 Gift Certificate To Wallen's Market!
This was yet another program Pamela and Joyce came up with for the Holidays. Pamela Lerner Antiques, Townhouse Antiques, and The Village Silversmith Gallery invited all of their customers to participate in a spectacular Holiday Drawing for a $100 Gift Certificate to Wallen's Market. The response was so strong that they increased the prize from one to two winners of the $100 Gift Certificate to Wallen's. To be entered in the drawing, all you had to do was make a purchase at Pamela Lerner Antiques, Townhouse Antiques, or The Village Silversmith Gallery. Then, you filled out a drawing ticket with your name and phone number and you were entered in the drawing. The two lucky winners were Lowell Adler and Jeff Spahn. Congratulations!
---
3rd Annual Holiday Dog Show by Bellport For The Holidays
For the third time, Pamela Lerner and Joyce Stanley organized Bellport's Annual Holiday Dog Show with all of the proceeds going to benefit the Brookhaven Animal Shelter & Adoption Center. About 25 brave canines dragged their owners to "The Lane" so that they could strut their stuff in spite of the cold temperatures and breeze.

The judging of the event was conducted by Linda Cullen, noted Long Island artist. Ms. Cullen is the artist who created the event's mascot image, "Sherlock."

Four winners were judged on the basis of a Dog's Best Holiday Costume and the prizes were provided by a group made up of Bellport Village merchants, a grant from the 2011 Community Support Initiative provided by the Suffolk County Legislature, Legislator Kate Browning, friends and families of Bellport, religious and non-profit organizations and many more. We just hope it's warmer for the 4th Annual Holiday Dog Show next year!

Please click here for more photos from the Holiday Dog Show.

And The Results Were...
Best Holiday Dress
1st Prize Winner: Christmas Gaga, Pomeranian
Prize Donated By: Wallen's Market

1st Runner Up: Oliver & Hershey Kisses, Twin St. Charles Spaniels
Prize Donated By: The Bellport Restaurant

Dog & Owner Look-A-Like
1st Prize Winner: Belle (St. Charles Spaniel)
Prize Donated By: Summer Salt

1st Runner Up Winner: Belle, Jack Russell Terrier
Prize Donated By: Pamela Lerner Antiques

Most Unique Dog
1 St Prize: Ruby, Mastiff
Prize Donated By: The Village Silversmith

1st Runner Up: Bella, English Bull Dog
Prize Donated By: Bellport Liquors, Wines, Accessories

Lucky Dog Lottery
Wallen's Market, Wagging Tail Pet Sitting Service, So. Country Cleaners, Café Castello
---

Breakfast With Santa At The Bellport Country Club
The Bellport Country Club's Annual "Breakfast with Santa" was yet again a wonderful and memorable event. Guests enjoyed a gourmet breakfast buffet and live Christmas Caroling. Santa himself even made an appearance! Click here for more photos from this year's event.







---

BBHS Members And Friends Christmas Party

The Bellport-Brookhaven Historical Society held their annual Holiday Brunch this past weekend. It was a chance to mingle with friends and neighbors in a historic setting. The food and company couldn't have been better and everyone had a terrific time! Below are photos from the event.
---

Tax Lien Redemptions Expanded To Assist More Families
The struggling economy and other unforeseen circumstances has forced many grandparents to financially care for their grandchildren and families. Unfortunately, this additional burden is being placed on seniors with fixed incomes, who are sometimes forced into the tough decision of either paying the tax bill or their grandchild's medical bill. This hardship has caused some Suffolk County grandparents to face the possibility of losing their homes. Introductory Resolution 1897-11, sponsored by Legislator Kate Browning (WF-Shirley), expands the county's property redemption law in order to include grandparents that have failed to pay taxes due to financial hardships caused by their grandchild. The bill passed unanimously at the December 6th legislative meeting.

215 redemptions have been Suffolk County law since 1986. The law permits the prior owner of a tax foreclosure to submit a redemption application beyond the allotted six month time frame if a hardship exists. The law helps the county reduce the amount of foreclosed properties in its inventory and return them to the tax rolls more rapidly than the auction process, and it aids a property owner who has experienced economic or personal hardship.

"We are in dire economic times which is causing multiple generations of families to live under the same roof in order to survive," stated Legislator Browning. "In severe cases we are seeing grandparents having to foot the bill for both their children and grandchildren. The situation has forced families to choose between keeping their home and saving an ill family member."

Prior to this amendment the definition of "immediate family" was limited to a spouse, parent or child. The law did not account for a grandparent that lives with and is financially responsible for a grandchild. Legislator Browning was approached by a constituent that wanted to file a hardship application but was not eligible. The resident was a grandparent that fell behind in their property taxes because of a chronically ill grandchild that was living with them. Suffolk County took the property due to failure to pay taxes, and the redemption was prohibited because the law did not include hardships caused by a grandchild. Legislator Browning did not believe the current law was fair and decided to broaden the definition to include grandparents.

"A grandparent that is responsible for housing and providing for a grandchild is no different than a parent," concluded Legislator Browning. "This grandmother literally exhausted all of her money trying to save an ill granddaughter and was going to lose her home. If it was a mother there would have been no problem redeeming the property, but because she was a grandmother she didn't meet the criteria. It wasn't right and I thank my colleagues for passing the amendment to assist these families going forward."
---

Memorial Tree for Edward Bleser Planted in Bellport Park
Using the generous contributions from family and friends of long-time village resident Dr. Edward J. Bleser, a memorial tree has been planted in the Village Park located at the intersection of Bellport Lane and Bell Street. This Weeping Copper Beech tree will mature into a stately presence in the park to serve as a symbol of Ed's love of trees and Bellport. Funds not expended on the tree will be donated to the Bellport-Brookhaven Historical Society.

---

Bellport Holiday Tree Lighting
Every December a Holiday Festival is held in downtown Bellport Village. This festive day starts with a "Breakfast with Santa" at the Community Center, followed by numerous winter holiday events in the Village. Click here for photos of this year's Tree Lighting.




---

Christ Episcopal Church's Christmas Fair
The Christ Church Christmas Fair opened Friday evening, December 2nd with a Preview Party and Sale. There was music and shopping for that unique, handmade, Christmas gift or a theme basket for someone special. On Saturday, December 3rd, the fair continued in the relaxed feel of a country market. Click here to see photos of the Fair.


---

Bellport High School Student Performs At Major NYC Cabaret Club
Lianna Hosein Sarra, a senior at Bellport Senior High School, was a featured soloist with Huntington Cabaret in "Winter Songs," an original cabaret show at The Metropolitan Room in NYC, on December 4th. Lianna has been singing and dancing since she was very young and studies dance at the Martha Graham Contemporary School of Dance in the professional dance program and the School of American Ballet at Lincoln Center and studies classical voice at Mannes School of Music at The New School University in New York City. Lianna will major in voice and musical theater in college next year.
---

November 2011
Bellport-Brookhaven Historical Society Annual Meeting
By clicking on the link below, you'll be able to listen to Victor Principe, President of the Bellport-Brookhaven Historical Society, as he addresses the Annual Meeting, 2011, of the Society.

Please Click Here






---

Dr. Carol Bleser Presents, "Slavery On Long Island"
By clicking on the link below, you'll be able to listen to Dr. Carol Bleser's presentation, "The Long Forgotten History of Slavery and Plantation in Colonial Long Island," which she presented at the Bellport-Brookhaven Historical Society in November of 2011.

Please Click Here








---

Bellport Resident Among Winners in L.I. College Accounting Challenge
The winning team at the 2011 Long Island College Accounting Challenge had a particular Bellport flair. Local resident Piyush Patel was part of the five-person team of accounting students from the SUNY College at Old Westbury School of Business that won the fourth annual "Challenge" last week.

The victory was the third by Old Westbury students in three tries in this annual competition, which is sponsored by Margolin Winer & Evens LLP. Along with Rani, Old Westbury was represented by William Murphy of Smithtown, New York; Laura Cassiere of New Hyde Park, New York; Yachni Rani, Plainview, New York; and Sharon Shelton of Smithtown, New York.

"This success serves as evidence of what we at the Old Westbury and our School of Business alumni already know: That our students are among the best-prepared to succeed in the field of accounting," said College President Calvin O. Butts, III. "Congratulations to these students and to our faculty for proving that they have what it takes to again be the Long Island College Accounting Challenge champions."

The team from Old Westbury competed against students from Adelphi University, Briarcliffe College, Molloy College and New York Institute of Technology in answering challenging accounting questions in ethics, tax, auditing, and financial accounting.

Pictured above (from Left-Right):

Piyush Patel, Bellport, NY; Sharon Shelton, Smithtown, NY; Yachna Rani, Plainview, NY; William Murphy, Smithtown, NY; Laura Cassiere, New Hyde Park, NY
---
BBSF and BBYC's own J.C. Hermus has won the title of New York State Optimist Champion! Racing was held in Oyster Bay this October, and once again BBSF and BBYC's own raced his way to first place! In addition, after an amazing finish at Southeast Opti Champs, J.C. has qualified to be part of the U.S. Optimist team competing at the South American National Optimist Championship. He will be heading to Argentina to compete against the world's best opti racers this coming March.

Congratulations, J.C.!



---

October 2011
Swan Realty Announces their Top Sales Agent for Spring and Summer 2011
Deborah Galligan broker/ owner of Swan Realty Corp would like to Congratulate Stephanie Bryson, Licensed Associate Broker, for being the Top Sales Agent for both the Spring and Summer Quarters of 2011. Congratulations, Stephanie! Click here for more information about Swan Realty.







---

September 2011

Porters' 2nd Annual Oktoberfest
Although the weatherman had predicted rain for Sunday, the weather was perfect. For the second time, Porters' restaurant set up a tent in the parking lot next to their restaurant and held a traditional Oktoberfest celebration. There was an Oom-pa band, authentic German Oktoberfest beers and German food for all to enjoy.

As last year, this celebration wasn't just for the adults. There was face painting, a bouncing house, and pumpkin painting for the kids so that the entire family could enjoy the day together. These kinds of events are very special and a big "Thank You" goes out to John and Jen Giannott, the owners of Porters on the lane. Click here to see photos from Oktoberfest.
---

Avino's San Gennaro Festival and Chowder Contest
This was a great event. To celebrate the traditional San Gennaro Festival, Avino's held its own "Little Italy" right here in Bellport. There were all kinds of wonderful Italian foods, wine tasting and live Italian music. Being a "family event," there was Sand Art and Bobbing For Apples for the kids. Later on in the afternoon, a special Chowder Contest was held to benefit the Mercy Center. This is just the kind of event that makes Bellport a very special place. Click here to see photos from the San Gennaro Festival
---

The Bellport-Brookhaven Historical Society Fall Lecture Series
This past weekend, I attended and recorded the first in a series of four lectures the BBHS is holding this fall. The first lecture in the series was on "Etiquette" and Robert Hickey, the speaker from the Protocol School of Washington, was absolutely fascinating. Among many other things, Mr. Hickey explained that "etiquette" is really the expected norm within a given group. If you behave as the other members of the group expect you to, you're accepted as being part of the group. If you don't, you're perceived as being an outsider and not part of the group. If you take a few minutes to listen to the beginning of the lecture I'm sure you're going to listen to the entire program. It was great!

Click here to listen to the lecture.

The three remaining lectures are: Pilgrimages from Chopin to Coward, Monkeys and Moonlight, and The Forgotten History of Slavery and Plantations in Colonial Long Island.

Click here for more information.
---
The 9/11 Memorial Dedication was an event of which we can all be proud. We had no way of counting, but our guess is that between 500 and 750 people attended. Dwight Trujillo, from the Village Silversmith, had volunteered to design and create the memorial and you'll just have to see it for yourself to understand what a wonderful job Dwight did.

All of our local friends and neighbors, whom we depend on for our safety, the Fire Departments, Ambulance Company, and Code Enforcement, were there along with the Veterans of Foreign Wars and the American Legion. Also in attendance were many of our elected officials from the Village, Town, and County.

We've taken some of our photos and put them to some music to hopefully give you a feel for the day if you weren't able to attend. Just Click Here.

---

Smith Point Bridge 5K Run & Family Fun Walk
On Saturday, September 10th a 5K Run and Family Fun Walk was held a Smith Point Park in Shirley, NY. This landmark coastal run raises money for the Community Family Literacy Project.

The historic Smith Point Bridge was the focal point for this race set in Shirley, and it offered panoramic ocean vistas of Long Island's magnificent national seashore. The run began on the barrier beach, continued over the Moriches Bay, on the Smith Point Bridge, went north onto William Floyd Parkway, and then back south over the bridge and along the park's inner roadway.

The funds raised help support community-based literacy programs for children and families that are served by the Mastics-Moriches-Shirley Community Library, as well as a scholarship program for a deserving William Floyd High School senior. These programs enrich lives, build a stronger community and, in some cases, make dreams come true.

Click here to see photos from the race.
---

August 2011

Irene's Survivor: Clarence the Baby Deer
Angelina Hoffman, Sara McGiff, and Maria McGiff sent us a wonderful story about the rescue of a fawn that almost drowned during Hurricane Irene. "Clarence," as he's now known, owes his life to these two girls and their families. We're sure you'll enjoy their story and their photos...
Irene's survivor: Clarence the Baby Deer
By Angelina Hoffman, Sara McGiff, and Maria McGiff
It was Sunday, the day of the storm. In Brookhaven, Beaver Dam Road was flooded with about three feet of water and everyone in the neighborhood had come to the end of Beaver Dam to see the flooding.

It was mid-day and I was walking with my youngest son, Augustus, and our puppy Michael. A movement caught my eye by the fence in front of the Schible's house and Michael started barking. I went to see what was there and I saw a baby deer submerged in water and it was struggling. It appeared to have given up.


He was very tired and had almost drowned. I tried to lift him out of the water, but I couldn't because he was resisting my grasp. I asked a gentleman passing by to help me and he got the deer from my arms and transferred it to the back of a neighbor's truck. By then, many people were there watching and taking pictures.



We took him home and made him comfortable with blankets in the basement. I proceeded to massage him and feed him apples and peaches. My daughter, Sara, and I looked after him all night long. By eight thirty in the morning on Monday, the deer, which I identified as a male, was jumping and running around, obviously much better, stronger, and healthier! My husband, Jeremiah, helped me carry him outside to release him into the woods.


We named the baby deer after our beloved dog, Clarence, who died in our arms a couple of years ago. We thought the name was fitting because I could feel Clarence the dog's presence in the deer. Altogether, it was a great experience!


---

Hurricane Irene Hits The Marina
As the tide came in Sunday Morning, Hurricane Irene hit the Marina pretty hard. Here are some photos taken at the foot of Browns Lane and at the Marina. Click on a photo to enlarge.
Resident Photos...
Joan Straus sent us the following photos taken at the golf course at the Bellport Country Club:
Janet Kraynak sent us the following photos taken at the Marina:
Gary Thom sent us the following photo of the Marina.
Wil Jansen sent us the following photo of the Marina.
Glenn Fujii sent us the following photo of the Marina.
Bill Hajek sent the photo below and had this to say:
"Thank you members of the Bellport Fire Department for responding to 9 Bell Street in the aftermath of Hurricane Irene and saving our home from potential disaster. Your response and heroism not only to our home but to the many emergencies throughout Hurricane Irene is greatly appreciated by the Hajek family as well as members of the community."

Elizabeth Rose sent us the following photos:
Miguel Silva sent us the following photos:
Click here for Jack Moter's photos from the storm.
Click here for Steve Wiencek's photos from the storm.
Do you have photos of the storm? Email them to office@bellport.com!
---

A Spectacular Opening Reception at Pamela Lerner Antiques, for The Bob Kolbrener Exhibit "From The Mountains To the Sea"
Bob Kolbrener opened at Pamela Lerner Antiques last Saturday August 20th, the attendance was spectacular with over 300 guests attending, fans came from as far as Florida, CT, NJ, PA, and New York City . The exhibit featured 25 of Kolbrener's most celebrated works, Kolbrener once a student of Ansel Adams and teacher in the Adams work shops, said this is my first visit to Long Island, but I think it wont be my last. A sold out private dinner was hosted by Joan Kaelin, "In The Lane" at The Coffee Shop in honor of Bob and his wife Sharon. Click here for photos of the reception.
---

Fire Island Ecology System Program At Ho Hum Beach

On August 14th, a Ranger from the Fire Island National Seashore conducted a program covering Fire Island's Ecology System over at Ho Hum Beach. Everyone enjoyed the program and it was well attended. They even got to see a family of deer! We're hoping more programs like this are run in the future. A big thanks to all.






---

"Four Girls For Families" Opens A Shop For A Day
This past Saturday, "Four Girls For Families," along with a bunch of their friends their own ages, opened for business for one day in a shop on Bellport Lane. Their goal was to raise money to help as many families in Cambodia as possible obtain clean drinking water (the leading cause of death) by purchasing the families home water filtration systems. CBS News covered the event and we hope they get the national recognition they deserve. Please follow these links for more information...
Website
Click here for their brochure
Click here for their article in The Advance
---

July 2011

Super Successful Clothesline Art Sale Makes its Debut on Bellport Day
This year's Bellport Day included a vintage twist on the typical art walk. No one could miss the clothesline strung up with art zigzagging all of Main Street! The Brookhaven Arts and Humanities Council volunteers organized a Clothesline Art Sale to raise money for local art programs to benefit not just the visual arts, but also music and performing arts. Part exhibition and part sale, work by local artists of all ages, from first grade to the golden years, turned Main Street into a dazzling artistic landscape with old time charm.

"With so many styles, colors and talent, this was a fun and visually stimulating event that showcased how much Bellport has to offer as well as raised a substantial amount of money for art programs," said LuAnn Thompson, Co-Chairmen of the sale. "We wanted to bring as many people downtown as possible. But we also wanted everyone to be able to walk away with an original work of art that spoke to them, so all of the pieces were sold for only $20 each!" added Lisette Ruch, Co-Chairmen of the sale.

Unsold art still available for such a fantastic price. If you would like to purchase a work, please stop by the Phoenix Fine Art Gallery to own affordable art and support keeping art in Bellport.

Participation was fantastic with over 200 works of art donated by local, well-known, accomplished artists. They also had about 200 works of art donated from Mrs. McCann's Kreamer Street Elementary School art classes.

Thank you to all the contributing artists! Without your support and donations, this event would never have been successful or raised so much money for the arts:
Kreamer Street Elementary School!!
Samantha Balzer
Gregory Barbera
Cameron Binnington
Colby Binnington
Ryder Binnington
Kassidy Borsilli
Michael Chait
Jean Coakley
Brother Gerard Cormier
Josephine Curiale
Emily Czaja
Letty Damm-Norjen
Michele DePalo
Nick Delihas
John DiNaro
Rosamaria Eisler
Celeste Fosmire
Laurie Fosmire
Jennifer Furman
Jo-Jo Furman
Lottie Giordano
Eva Gochman
Susann Gude
Bobbie Gugliotta
Pauline Hazard
C. Hensen
Sharon Henson
Daveen Hervey
Juliette Hubley
Larry Johnston
Anne B. Katz
Amelia Kocay
Elosie Kocay
Colette Lewin
Camille Marryat
Lilian Masten
Ava Quinn Matlock
Frank Mullen
Virginia Musentry
Muriel Musarra
Jimmy O'Brian
Rosanne O'Reilly
Erin O'Reilly
Denise Palermo
Camille Palermo
Christine Pedersen
Karen Pedersen
Taylor Pedersen
Sally Pezza
Phyllis Potts
Noah Quog
Margaret Rand
Louis Reeves
Lorraine Rimmelin
Mary Riotto
Lisette Ruch
Mary Samuels
Joan Senator
Joan Sicignano
Julia Skalyo
Lester Sprague
Ted Stamatelos
Don Stonebridge
Chris Taylor
LuAnn Thompson
Jim Vaughan
Dawn Wakiya
Kathleen Wagner
Ann Wiswall
Daniel Wooster

---

Legislator Browning Enjoys Bellport Day
This past weekend marked another beautiful Bellport Day Festival. Legislator Kate Browning always attends the event and helped out with this year's raffle. The legislator highlighted her day by dunking Mayor Will Veitch in the dunk tank. Everyone had a great time!

"I love attending Bellport Day and sharing in the support of our local businesses," stated Legislator Browning. "The weather was gorgeous and the turnout was great. Now that Mayor Veitch got his feet wet I am looking forward to working with him on issues important to village residents."
---

Dr. Graskemper, the Bellport Village Dentist, Publishes Book
Bellport's very own Dr. Graskemper, the Bellport Village Dentist, recently published a book, Professional Responsibility in Dentistry: A Practical Guide to Law and Ethics. This book is for dental students and new dentists, but is also a great refresher for the not-so-new dentist.

Professional Responsibility in Dentistry: A Practical Guide to Law and Ethics integrates dental law, risk management, professionalism, and ethics, as all are interrelated in everyday practice. Beyond theory, the fact-based approach of this book shows examples of various situations the dentist may face. Dr. Graskemper addresses a range of topics, from legal concepts and regulation of dentistry to professionalism and ethics. He points out specific issues in the practice of dentistry, particularly those that confront new dentists and dentists with new practices. True Cases throughout the book walk readers through real-world examples of complex situations and discuss the proper way to handle them with attention to the legal, ethical, and practice management ramifications. These include patient charting, professional criticisms, child neglect, associateships, patient refunds, and more.

Dr. Graskemper graduated from Xavier University in 1973. He went to Case Western Reserve University Graduate School and studied Biology before receiving his Dental Degree in 1977 from Ohio State University. Upon completion of his Navy Dental Scholarship he served with the U.S. Marines in San Diego. Dr. Graskemper then received his Law Degree in 1987 from Thomas Jefferson School of Law. While being in San Diego, he developed his practice into one of the first fee-for-service multi-specialty practices. After approximately 20 years he and his family moved to Long Island, New York and has practiced in Bellport, New York since 1997. He has been awarded 5 Fellowships: the Academy of General Dentistry, the International Congress of Oral Implantologists, the American Society of Osseointegration, the American Endodontic Society, and the American College of Legal Medicine. Since 1987, he has served as a dental consultant and expert witness in many states and for several state dental boards. He currently belongs to the American Dental Association and many other professional organization, lectures nationally, and has been published internationally. Dr. Graskemper is currently an Associate Clinical Professor at Stonybrook University School of Dental Medicine, where he was the Past Director of Professional Responsibility Courses.

Click here for more information about Dr. Graskemper.
---

Nora's Blood Drive Brings In 108 Pints - Another Drive Scheduled For August 9th
Donors from all over Long Island showed up to support six year old Nora Getchell at the Mastic Beach Property Owner's Association this past Tuesday, July 26, 2011. Nora has a rare blood disease called "Severe Aplastic Anemia" that requires constant transfusions and leaves her susceptible to contracting diseases more easily. Nora also needs a bone marrow transplant in order to cure herself of the rare disorder. Well over a hundred residents, many traveling far distances, showed up to donate blood and register for the bone marrow registry. Nora's family, the Mastic Beach Property Owner's Association, Legislator Kate Browning (WF-Shirley) and volunteers from the Brookhaven Highway Department all provided help in making the event a huge success.

Through a donation from the Mastic Beach Property Owner's Association, one hundred individuals were registered on the bone marrow registry and are waiting to see if they are a match for Nora. The donation of $5,000 allowed those who were interested to register for free. Normally a bone marrow kit costs someone willing to register $52. Even if someone does not match Nora they are still placed on the national registry and can possibly match someone else in need.

There was also 108 pints of blood collected from willing donors from all across Long Island. The turnout was so large that individuals waited between 3-4 hours to donate for Nora's cause. Some donors traveled from as far away as Nassau County. One woman rode her bike from Woodbury, which took over three hours, because she read about Nora's disorder and felt it was important to help. The large overflow caused many to be turned away and the Mastic Beach Property Owners Association already has signed up another one hundred people for another blood drive scheduled for August 9, 2011.

"The tremendous support and caring that I witnessed at Nora's blood drive was extraordinary," stated Legislator Kate Browning. "So many people from all walks of life were touched by Nora's story and stopped everything they were doing to spend the entire night in line in order to save her life. It is amazing what our communities can do for one another when someone is in need. I pray that one of these loving individuals will be Nora's match."

Legislator Browning is urging anyone who was unable to make the first blood drive, and still wants to help, to sign up for the second event on Tuesday, August 9th. The times will be the same - 2:30pm-8:30pm at the Mastic Beach Property Owner's Association. For more information, willing donors can call 631-399-6111.
---

"Four Girls For Families" Fundraising For Cambodia
They are four local Bellport girls. Two sisters and two best friends. They range in ages from eight to eleven. Their names are Maddie, Rae, Clara and Emmy. Rae and Emmy traveled to Cambodia last January and were shocked by the extreme poverty they found. One of the biggest challenges to Cambodians is not having clean drinking water. Thousands of people die because of preventable diseases as a result of not having clean drinking water, and 90 percent of those who die are younger than five years old.

When Rae and Emmy came back to the U.S.A, they told Maddie and Clara about the living conditions in Cambodia and they talked about how great it would be to help. They then agreed to dedicate their time to trying to improve life for families in Cambodia. This was the beginning of "Four Girls For Families," the small non-profit they founded. To reach their goal, they make and sell jewelry, bags and t-shirts.

If "Four Girls For Families" can reach its goal of raising $2,000, they can save 200 families from possible illness. 100% of their profits and donations will go to buying home water filtration systems for Cambodian families. Some of the girls will be traveling back to Cambodia in January and plan to personally deliver the water filters to families in a rural village in Cambodia outside of Siem Reap.

The girls will be renting a store in Bellport this Saturday, October 15th from Noon-6:00pm to sell some of their handmade items. The store is located at 14 Bellport Lane. Keep an eye out for them as you are enjoying your weekend downtown.
Website
Click here for their brochure
Click here for their article in The Advance

---

The 2011 Bellport Clipper Classic
The weather was perfect for the 2011 Clipper Classic! Congratulations to everyone who participated in this great tradition! Click here to see photos of the 2011 Clipper Classic.

If you were one of the runners in this year's Bellport Clipper Classic, we would be glad to give you a free copy of your photo for your personal use. However, please understand that Bellport.com reserves all rights to all of our photographs and they can not be used for any other purpose without our express, written, permission.

Here's how you can get a free copy of your photo. Below each "thumbnail" image is a file name. Simply email us at larry@bellport.com and give us the file name for the photo you want. Please include your Name, Address, and Phone Number for verification purposes. We'll email the file to you as quickly as we can.
---

The South Country Education Foundation's 13th Annual Cocktail Party & Auction Benefit
The South Country Education Foundation's 13th Annual Auction and Cocktail Party was held on July 9th. Each year, the event provides scholarship and grant monies for the students of the South Country School District. This year's event was no exception. Click here to view photos of the 13th Annual Cocktail Party & Auction.



---

2011 Street Garden Recognition Program
A street garden is a large or small garden of living plants close to the curb primarily for the pleasure of neighbors or passers by. The Bellport Garden Club invited all residents of the South Country School District to create and maintain such a garden or enter an existing garden in their Street Garden Recognition Program.

Gardens could be established or new, plain or fancy. The gardens had to consist of live plants or shrubs and be maintained throughout the summer. Official garden plaques were distributed to the first 125 participants.
The Bellport Garden Club provided photos of the 2011 participants. Click here to see photos of the gardens showcased in the 2011 Street Garden Program.
---

June 2011

A Wedding At The Phoenix Gallery
Saturday was a Beautiful Day for a June Wedding! The happy couple, Dan and Alexis Cappozzi, recently moved here from New Jersey. They were wed at Smith Point Beach but they chose the BAHC Phoenix gallery for their formal wedding pictures. Welcome Dan and Alexis.








---

Bellport.com Sponsored Boat, The Monitor, Takes 2nd Place In the 2nd Annual Riverhead Cardboard Boat Race!
When we heard about the Annual Riverhead Cardboard Boat Race, we just had to get involved. We decided to sponsor three cousins, Sal Anthony Calvagna, Sal Mario Calvagna, and Christian Michael Calvagna and their boat, The Monitor, in the race.

The rules said the boat had to be constructed of ordinary cardboard, duct tape, and white glue, nothing else. No Styrofoam, plastic, waterproofing, or other types of glues. The Monitor is 13' long with a beam of 36" and weighs about 40 pounds. The boys used 12 rolls of duct tape and the boat took about two weeks of evenings to construct. When I asked why the Monitor, their answer was, "To honor those who preserved the Union."

As you go through the photos at the link below, here are some things to keep in mind…
The Monitor was constructed totally by the boys themselves.

At first, they covered the fore and aft positions with duct tape, but for the race, they cut open these areas and removed the "turret" to make room for themselves.

The first photos are of the preparation before the race started.

The boats all lined up for the start and the paddling became much more serious after the race was underway.

The boys took the outside line to the left to stay out of traffic.

They were in the lead with the black boat to their right.

The three leading boats converged on the turning mark going from left to right. Unfortunately, everyone else went from right to left around the mark. There were some tense moments.

The boys pushed hard vying for the lead with the black boat.

Unfortunately, they came in second by about one boat length, but they had a wonderful time and experience!
Click here to see more photos from the Race.
---

2011 Beach Ball Fundraiser- Saturday, June 25th
The Bellport Boys & Girls Club held their annual Beach Ball Fundraiser on Saturday, June 25th. Proceeds from the event will help to provide critical programs and services planned for 2011-2012. This year, the Club presented an extraordinary collection of art at the fundraiser. Guests were able to personally meet with the artists including; award winning photographers, painters, sculptors and fashion, home and jewelry designers, whose work was available in Live and Silent Auctions. Click here to see photos from the event.
---

Bellport Village World Trade Center Memorial
Bellport Village was selected by the Port Authority of New York and New Jersey to be one of the over 1,100 groups and municipalities to receive pieces of steel from the two WTC buildings destroyed on 9/11. Village Silversmith owner and artist, Dwight Trujillo, was selected by the Village to fashion the 6 foot long, over 380 pound, piece of steel into a memorial to be unveiled in ceremonies to be held on September 11, 2011 at Bellport Village's Marina. The Memorial will honor the residents of Bellport and the surrounding communities who were lost in the attacks. Seen here is the beginning of work on the 9/11 Memorial by Dwight Trujillo.
---

Bellport-Brookhaven Historical Society's Gala, "Nearthebay"
The Bellport-Brookhaven Historical Society held their Gala Opening Event of "Nearthebay and the World of Birdsall Otis Edey," an exhibition on the life, times and home Birdsall Otis Edey (1872-1940), dynamic suffragist, pioneer of Girl Scouting, humanitarian and vigilant historic preservationist and her beloved Bellport home Nearthebay, the fine Greek Revival house built c. 1838 and owned by her family from 1865 until 1945. Through her Village Improvement Society, Birdsall Otis Edey campaigned persistently to preserve and improve the appearance of Bellport. Her success in having the Montauk Highway bypass Bellport, Brookhaven Hamlet, and East Patchogue is her great legacy. Highlights of the Gala included a tour of her home, Nearthebay, an opening preview of the exhibition, as well as the Gala cocktail reception, dancing and auction.
The descendants of Birdsall Otis Edey
at "Nearthebay."
The descendants of Birdsall Otis Edey
at "Nearthebay."
---

A Fashion Show At The Bellport
Recently, from left to right, Pamela Lerner, Maria Severyna, Donna Waters, and Patricia Trainor joined together to bring a presentation of Maria Severyna New York's Spring Designs to Bellport Village. The show included a sneak peak of the coming Autumn Designs along with a "Trunk Show." After showing each of the designs to those gathered at The Bellport restaurant, the models strolled Main Street for all to see this "Not to be missed" show.



---

May 2011
Bellport-Brookhaven Historical Society Annual Antiques Show
The Bellport-Brookhaven Historical Society held their annual Antiques Show on Sunday, May 29th. The show hosted dealers from Long Island and around the region who exhibited and sold a diverse selection of antiques and collectibles, jewelry, linens, ceramics, glass and art. Below are photos from the event provided by the Bellport-Brookhaven Historical Society.

---

Memorial Day Parades In Brookhaven Hamlet And Bellport Village
For the first time in seven years we weren't able to make it to the Memorial Day Parades that were held in Brookhaven Hamlet and Bellport Village. We were visiting with our grandchildren in California so we're sure you'll forgive us.

Linda Majowka was nice enough to share the photos she took at both parades so if you couldn't make it to the parades this year, you have Linda to thank for her great photos.

The Brookhaven Hamlet Parade
The Bellport Village Parade
---

Bellport Blue Claws Win National Jr. Baseball League Tournament
On Monday, May 30, 2011 the Bellport Blue Claws travel baseball team won the National Junior Baseball League (NJBL) 2011 Memorial Day Tournament for the 12U Division. The team clinched the tournament with an impressive 10-1 win in the Championship game against a very strong opponent, The North Shore Vikings. The Bellport Blue Claws were undefeated for the tournament with 4 wins, 0 losses and 1 ties. The NJBL Memorial Day Tournament consisted of over 114 teams in various age groups from ages 9-16.

Pictured are the 2011 Bellport Blue Claws: Kneeling front row (l-r); John Colondona, Trevor Virno, Sal Zafonte, Joseph Greco, Pierce May Back Row (l-r)(Coach Frank Virno, Quinn Mattia, Coach Roger May, Jason Murray, Head Coach Joe Greco, Jake Sheridan, Michael Sangiamo, Anthony DeStefano, Michael Kennedy and Coach Sal Zafonte. Not pictured are: Ray Cirko, Palmer Egan and Connor Lyons.

The Bellport Blue Claws will play the 2011 Summer Season at Baseball Heaven and will be heading to Cooperstown, NY at the end of August to participate in the week long Cooperstown Dreams Park "Cooperstown Classic" tournament. Congratulations to all of the players and coaches!
---

April 2011

Legislator Browning Throws Out First Pitch, Secures Funding for 2011
Legislator Kate Browning recently attended Bellport Little League's opening day and threw out the first pitch during one of the league's afternoon games. For the second year in a row Legislator Browning has secured funding for Bellport Little League to help continue offsetting the costs to parents.

"The Bellport Little League is a wonderful organization providing positive activities for our children," stated Legislator Browning. "I am pleased that I have been able to obtain funding again for the 2011 season in order to reduce the cost of participating. We need to encourage our kids to stay off the streets and participate in team sports, and it is important to help parents afford it during these tough economic times. It was a beautiful day and I wish all the players good luck this season."

(Pictured from left to right - Joe Salerno, Head Coach Frank Virno, Legislator Kate Browning and President of the Board Charlie Francomano standing with the AA Division Cardinals)
---

Dog Parade At The Brookhaven Free Library
The Brookhaven Free Library Pet Parade was held on Saturday, April 16th. Despite the windy day they had a wonderful turn out of dogs, hamsters and a little bunny. All together there were 45 pets and people in attendance. This turned out to be a wonderful event for people and pets to see one another and also have a chance to meet new ones. Hopefully this will be an annual event at the Brookhaven Free Library. Below are photos from the event.
---

Thanks To You, The Handbag Sale Fundraiser Was A Huge Success
Bellport.com received the following note regarding the recent Handbag Fundraiser at Circa Something...
We at Circa Something are happy to announce that the fundraiser for young Jesse was a roaring success! Because of the wonderful generosity of all the people that came in and bought handbags we raised $2890 for Jesse. We would also like to thank an anonymous donor who left two new handbags in our mailbox for this sale. It moved all of us to see the unselfish outpouring of love from our community for a little boy that none of us really knew. His mom was overwhelmed by the generosity of strangers and the love given over from one human being to another. Again thank you from the bottom of our hearts.

-Aimee and Bob Baker, Circa Something
---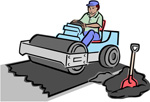 The following information was recently published in the Fifth Precinct Community Newsletter:

The Fifth Precinct has reason to believe that a two man team of paving scammers, driving a new white ford pick up truck, may be operating in the Fifth Precinct.

What is a paving scammer?

A paving scammer could be a team of subjects travelling about an area or community soliciting their services to redo or repair the private driveways of intended victims. The scammers tend to target the vulnerable among us, the elderly for example, by pressuring possible victims into accepting their paving services. The scammers may pressure victims into paying very high prices for their services, they may perform the repaving or repair in a very shoddy manner, and/or they may perform the service as a means of distracting the victim while another member of the team gains access to the home of the victim for the purposes of stealing valuables.

The type of scam described above is not necessarily limited to those who pose as pavers. Others may pose as a general contractor, a roof repair specialist, etc., but the objective is the same; to wrongly obtain property of a victim.

Suffolk County Code 345.17a: Home Improvement Without a License prohibits the offering of these types of home improvement services without a proper government issued license or permit.

I know the descriptive information provided above is limited. However, Fifth Precinct investigators are conducting a follow up investigation and charges would be filed if probable cause is developed indicating that a suspect or suspects are conducting a home improvement business without a license.

Do not hesitate to contact us at the Fifth Precinct if you become aware of scammers operating in your neighborhood. Do not hesitate to contact us if you suspect that a scammer is operating in your neighborhood. We can check the circumstances to determine if the business operator is properly licensed.

You may contact the Fifth Precinct by emailing SCPD.5THPRECINCT@suffolkcountyny.gov. If you observe a possible scammer in action you can call 911 or 852-COPS. If the incident you are observing is an emergency call 911.

Aristides Mojica, Inspector
Commanding Officer, Fifth Precinct
---

March 2011
After 21 years of being in business in Bellport Village, the "Donna Waters" clothing shop has closed its doors for the last time. The shop opened on Main Street in 1990 at the four corners where Old Purchase Realty is today. In 1995, the shop moved across the street to 125 South Country Road and two years ago, Donna Waters moved her shop to its present and last location on Main Street.

When asked, Donna said, "It is with a sad heart that I close my doors in Bellport. I'd like to thank all of my loyal customers and friends. I love you all and enjoyed many special moments, seeing your children grow up, dressing you for special occasions, I loved every minute of it. I will never forget my friends in Bellport and I cannot thank you all enough for your loyalty and most of all, your friendship."

Four good friends of Donna's, Eileen Green, Joan Kaolin, Lauretta Haag, and Pamela Lerner, threw a "Goodbye" party for Donna at The Coffee Shop which was attended by about 30 of Donna's friends and customers. Pictured above, from L to R, are Joan Kaolin, Donna Waters, Pamela Lerner and Lauretta Haag.

---

February 2011
Bellport High School Alumni Honored
At a recent South Country School District Board of Education meeting, longtime resident and graduate of Bellport High School, Kenny Jones was recognized for his community involvement and dedication. Kenny recently received an award from Maryhaven Center of Hope for his work ethics. Superintendent Joseph L. Cipp, Jr. has had a long affiliation with Kenny as he volunteered for many years as the manager of the Bellport Varsity Football Team. He has been referred to as the number one manager who knew every score, every player and every number of every player.

Pictured are Superintendent Joseph Cipp and Board of Education President Victor Correa congratulating Kenny with his family.
---

January 2011
BHS Students Compete In LI Challenge Competition
On January 31, 2011 several academic stars from Bellport High School will travel to New York City to compete in Rounds 2 and 3 of the prestigious Long Island Challenge. The competitors are seniors Gourav Khadge, Elise Budd, Chris Lisinski, Steven Seidman and junior Mark Maranan. The team under the expert tutelage of Mr. Paul Feltman Social Studies teacher has been practicing for several months for this competition and is looking forward to moving on in the competition.

Pictured from left to right: Mr. Paul Feltman, Advisor, Steven Seidman, Elise Budd, Gourav Khadge, Chris Lisinski and Mark Maranan.
---

Bellport Girls Deliver To Vets
On December 23, 2010 members of the Bellport Girls Track and Field Club got an early jump on the jolly man in the red suit. The student/athletes put their schedules on hold to fulfill the promise they made at their successful fund raising 5K Race in Bellport Village on November 28, 2010. Under the supervision of Bellport High School girls' varsity track coach, Gino Cruz, team members visited the James J. Peters VA Medical Center in Bronx, New York. Club members arrived bearing gifts of needed clothing items such as gloves, hats, etc. "Our fundraiser included three very important objectives, one being to assist veterans in need" Cruz said. "I am so proud of the outstanding manner in which the girls represented themselves, their school and the South Country community."

Many team members admitted to not knowing what to expect from the visit. Varsity track tri-captain Marina Pettinicchi said, "We knew that bringing needed gifts for the holidays would be a nice gesture, but we had no idea how moving the experience would be. There were many great stories exchanged." Pettinicchi went on to describe the joyous atmosphere that evolved as her teammates began to sing Christmas carols to the patients. Tri-captain Caitlyn Pabst said, "I will never forget this trip. The holiday visit and conversation were genuinely appreciated as much or more than he gifts we delivered." Tri-captain Anissa Rivera said, "I am so glad we made this trip. I always looked at veterans as just soldiers in a uniform. We learned so much about the real men behind the uniforms. I will never think of veterans the same way."

Cruz chose this particular facility because one of his coaching mentors, Steven Lewis, is being cared for at this hospital. Lewis, a twenty year Army veteran, left his position coaching track at Longwood High School as a result of his illness which has left him completely incapacitated. "Although physically challenged, Steven has honorably served his country and has a tremendous passion for track and field that I wanted to share with the team," Cruz said.

The team plans to make two additional post-holiday visits to Veterans facilities in Stony Brook and Yaphank. The club has already made a donation to the family of Julia Nofi, seventh grade student at Bellport Middle School who is battling Leukemia. Additionally, the club plans to award scholarships to deserving student/athletes at the Bellport High School graduation ceremony in June.
---

BHS Celebration Of The Elements
Students in Mrs. Lois Beuhler's Chemistry classes at Bellport High School continued this year with a chemis-tree tradition started by Mrs. Beuhler in 1991. Students select a particular chemical element, make an ornament regarding that element and present it to the class in a "Celebration of the Elements." The ornaments reflect the name, history, uses and chemical properties of their particular element.



Pictured are back row left to right: Jean-Vincent DaSilva, Ryan McGlynn, Sam Hoff, Dan Garisto, Daniel Santana, Brandon Santana

Front row from left to right: Mrs. Lois Beuhler, Bianca Lastra, Elise Budd, Michele Henriksen