December 2009
While we were out taking some early morning photos of the record breaking snowfall in Bellport, we ran into Brian Hannon taking photos too. We asked Brian to send us copies of his photographs and they were so good that we had to put them to music and make a video to share with you. Click below to view Brian's photos.






Click on the speaker to the left to see a slideshow of the photos!





---

By the way... It Snowed Last Night! And, THANK YOU, Joe Gagliano!
Just in case you hadn't noticed, the reason your home is so dark is because your windows are covered with snow!
I spent five years in Oswego, New York and I drive a four wheel drive Suburban, so a forecast of snow doesn't usually get my attention. Well, this morning, when I couldn't get out of my driveway, it got my attention big time.
I got up early so that I could take some photos for all you "snowbirds" out there. The snowplows had plowed the end of my driveway closed so I started to dig. I had just started when a white truck with a snowplow went by. He stopped, backed up, and started to plow the end of my driveway back open. He then turned around and plowed the end of my driveway from the other direction. I couldn't see through the windows who the driver was, but I sure wanted to give him a big kiss! As he was getting ready to drive away, he rolled down his window and I could see that it was Joe Gagliano, Bellport Village's Waterfront Commission Chairperson. It's unexpected kindnesses like this that make Bellport the very special place that it is.
Click any of the photos below to see a larger version...
---

"Bellport For The Holidays" Was Really Hopping!
If you spent any time on Main Street or at the Community Center early this month, you certainly were aware of all that was going on. There was Breakfast with Santa, the Soup Contest, a Steel Band, an Acoustic Jam, Caroling, and the Annual Tree Lighting, to name just some of the great activities that were going on.



Because of the rain and cold temperatures, caroling and the annual tree lighting ceremony were held at the Community Center this year. However, the weather didn't dampen anyone's enthusiasm! The Middle School Chorus performed and Santa made a surprise visit. Hot Chocolate, Hot Cider, and lots of goodies were there for both the naughty and nice!
Despite the rain and cold temperatures, the Boys & Girls Club Steel Band performed on Main Street.
---
Would you like to see "The Windows of Bellport?" The Village's Shops have really outdone themselves decorating the Village for the Holidays. Click here for a short video stroll down Main Street.







---

First Annual Holiday Dog Show Photos
Bellport's First Annual Holiday Dog Show was held on Saturday, December 12th. The turnout was excellent and everyone had a great time showing off their decorated dogs! If you would like a copy of the group photographs taken by Patrice Casanova, of the 1st Bellport Annual Holiday Dog Parade, they are now available at Pamela Lerner Antiques on Main Street.



All of the following photos were taken by Patrice Casanova:
All of the following photos were taken by Pamela Lerner:
---

The Bellport High School Jazz Choir Performs As Part Of "Bellport For The Holidays"
The Bellport High School Jazz Choir performed as part of "Bellport For The Holidays" program on Saturday afternoon, December 19th. Initially, they sang in The Coffee Shop with Mayor David Pate looking on, but then they strolled through the Village singing at various locations including PORTERS on the lane Restaurant, CVS Pharmacy, and Townhouse Antiques.


---

Brookhaven Hamlet Has A New, Unleashed, Dog Run!
Considering how popular the Holidays Dog Parade was in Bellport village, it's big news that, thanks to Legislator Kate Browning, Brookhaven Hamlet has a new, unleashed, 2.6 acre dog run, on Montauk Highway, a few miles from Bellport Village. The new facility will be open to the public and fills a much needed service for eastern Suffolk County dog owners. The dog park is a pilot program being managed by the Suffolk County Parks Department. Click here for more information.


---

November 2009
South Bay Art Association's 23rd Annual Student Art Show and Opening Reception
2009 marked the SBAA's 23rd annual Student Art Show and Reception at the Bellport Village Community Center. Graduating seniors from participating high schools across Suffolk County will compete for scholarships and awards. This show usually attracts the most energetic and colorful artwork by the students- the work is consistently outstanding and worth a look!


---

Bellport High School Fall Scholar Athletes
The following Bellport High School teams achieved scholar-athlete status for the Fall season:
| | |
| --- | --- |
| Sports Team | Top Student/ Athlete |
| Boy's Cross Country- 96.296 | Gourav Khadge - 98.857 |
| Girls' Varsity Tennis- 92.609 | Nicole Brown - 96.667 |
| Girls' Cross Country- 92.512 | Hilda De Los Santos- 94.625 |
| Girls' Varsity Soccer- 92.390 | Grace Healy- 97.375 |
| Boy's Varsity Soccer- 92.075 | Connor Fedge- 96.286 |
| Girls' Varsity Volleyball- 91.305 | Samantha Minikel- 96.000 |
| Varsity Football- 90.393 | Justin Honce- 98.143 |
---

BHS Seniors Perform In Macy's Thanksgiving Day Parade
Two senior's from the Bellport High School Dance team represented Bellport in the Macy's Thanksgiving Day Parade this year. Alicia Schloth, Senior Captain and Reina Van Florcke, Co-Captain of the Bellport High School Dance Team were selected to March with Universal Dance Association (Varsity Spirit Team) this year. They were also selected as an elite group (about 30 girls out of 800!!) to perform in front of Macy's during the opening number. Let's applaud them for their achievement and the hard work and perseverance it took to get them there!

---

John Deitz's Special Presentation, "Brookhaven Hamlet Cultural Heritage 101"
On Sunday, November 15, 2009, John Deitz gave a special presentation entitled, "Brookhaven Hamlet Cultural Heritage 101." From the late 19th century to well into the 20th century, Brookhaven Hamlet was home to many artists - literary, performing, and visual. The small but vibrant artists' colony that came to the Hamlet, whose roots were from New York City, added their imprint to Brookhaven's 200-year history of farming and fishing by creating a change of
character that is still with us today. John's program portrayed many of the Hamlet's earliest artists. These included visual artists Malcolm Fraser, Mary Aldrich, Walter Clark, Frederick Kost, William Glackens, Raymond Perry, Garner Rea, Rea Irvin, Ida Haskell, Alice Boughton and Claire Avery. Also included were literary artists James L. Ford, Margaret Anderson and Jane Heap and performing artists Ellen Learned, Emily Wagner and Carol Robinson.
To listen to John's presentation, just click the speaker below.
Click to Listen
---

Bellport High School Sports Teams Updates
The Varsity Football team lost a hard fought game vs North Babylon on Saturday 35-8 to close out the season for the clipper's. Bellport finishes the year as a "BIG 4 CHAMPION" with a final record of 5-5. Post season honors will be announced next week, stay tuned.

The Varsity Volleyball team finished their season as the 9 th ranked team in Suffolk County (AA). Post season honors will also be announced next week after the county coaches meeting. Congratulations to the coaches and the team for a terrific season finishing at 15-4 for the season.

The boy's cross country team ended their season with a 2-4 record. Sophomore Derek Palafax who finished 3rd in the County Freshman / Sophomore race was selected as the team M.V.P.

The girls' cross country team finished the season with a 3-2 record. Freshman Hilda De Los Santos made 1st team All- League and was also selected team M.V.P. Sara Mackie and Marina Pettinicchi were selected 2nd team All – League.

The girl's tennis team had two player's selected All- League Senior Nicole Brown, and Junior Alicia Blumenthal.

The boy's golf team finished their season with a 7-7 record and Senior John Mackie was selected All- League and team M.V.P.. He averaged 39 for nine holes for the season.

The Varsity Girl's Soccer team finished their season with a 9-6 record and the # 14 seed in the County Playoffs. Jennifer Martino was picked for the All- League team, Meredith Weber was selected All – Conference, and senior's Grace Healy and Jennifer Gibbons were selected to the All- County team. Jennifer Gibbons has also accepted a soccer scholarship to play at St. John's University. Congratulations to the coaches and the team on a nice season and good luck to Jenn Gibbons as she takes her game to the next level.

The Varsity Boy's Soccer team finished their season at 7-6 and the # 16 seed in the County Playoffs. Nick Greco, and Steven Seidman were selected All- League, Noel Benavidez was picked All – Conference, and team M.V.P. Connor Fedge was selected to the All- County team. Congratulations on a competitive season.

The Varsity Gymnastics team finished the season 1-6 with a young team who looks forward to next year.

Editor's Note: We'd like to thank John Frankie, Bellport High School Athletic Director, for providing us with these weekly updates! Thanks, John!

---

October 2009
BHS Students Participate In "Compassion Without Borders"
On October 22nd, ten students from Bellport High School visited Harborfields High School to discuss a newly created program called Compassion without Borders. This program was developed by the Suffolk County Principals' Association to provide leadership opportunities for students. The first goal for students involved in this leadership council is to raise money for Dylan's Footprint Foundation. Dylan Thompson a 16 year old sophomore from Harborfields has been diagnosed with Duchenne Muscular Dystophy. Because of this physically debilitating disease students are coming together to raise money to assist in renovations at Dylan's house so it can be handicapped accessible. The Bellport High School Compassion without Borders students have pledged to raise $1,000 to help support Dylan and his family.

Students from front to back left side of the table: Destiny Ivory, Najiyyah George, Danica Vilpin, Gennaro Basilicato, Sandra Rosales.

Right Side of the table: Lamar Silver, Matthew Becker, Imani Busby, Tanasia Peacock, Shakeyah Williams

---

2009 Bellport Halloween Parade
The 2009 Bellport Halloween Parade was the biggest and best ever. Lots of young families came out to enjoy the warm, but overcast weather. A particular "Thank You" should go out to the Bellport Fire Department for traffic control and making sure everyone was safe. The local shops on Main Street should also be mentioned for hosting a "Trick or Treat" walk after the parade for the children who participated. Older South Country Schools students were on hand to hand out the "goodies" to the younger children. It was a wonderful event that everyone should be proud of.


Click on the speaker to the left to see a video from the event!





---

Health Fair At Bellport High School
On October 5th and 6th Bellport High School hosted a Health Fair. Community members, mental and physical health organizations, fire and ambulance department personnel, coaches, political representatives and students gathered in the gyms to share their material and information. Ms. Diane Poulos, event coordinator, organized this fair to alert the community of all the resources available to maintain a healthy lifestyle. Parents were invited to visit the fair during free periods at the yearly scheduled Meet the Teacher Night at Bellport High School. The Culinary Arts classes of Mrs. Camille Masem and Mrs. Sheila Smith demonstrated their talent and creativity by providing healthy snacks. Students prepared food and smoothies for Health Fair/Meet the Teacher Night attendees. Culinary Arts is part of the new career pathways program in the Business Department.

Pictured: Top row left to right- Joanna Benavides, Lauren Fujii, Tyler Furia, Vanessa Verni and Lauren Staudt. Front row left to right- Reina Van Florcke, Anna Strano and Meagan Briggs.


---

Bellport High School Sports Teams Updates
The Varsity Football team clinched a playoff spot on Friday night with a thrilling 30-22 victory. Senior Hezekiah Johnson returned the opening kickoff 95 yards for a touchdown to spot the " dogs" an early lead. The game was very physical throughout with hard hits on both sides. With 2 minutes remaining senior Najee Morning picked up a fumble and ran 50+ yards for the go ahead touchdown. West Babylon took the ball down the field trying to tie the game when senior Steven Gambles intercepted a pass to preserve the win for Bellport. Bellport advances to the Suffolk County Playoff's which start next week.

The Varsity Volleyball team had an undefeated week beating West Babylon 3-0, and Deer Park 3-1. The girls' have already qualified for the playoffs and will know their opponent on the 4 th of November.

The Varsity Boy's soccer team had a big win against Copiague 2-0 on senior day at Bellport High School. The win clinches a playoff spot for the clippers'. They will face top seeded Commack on Tuesday @ 4p.m. @ Commack. Good Luck to the team.

The Varsity Girls' Soccer had a BIG upset win in the first round of the playoffs' on Saturday afternoon beating # 3 seed East Islip on penalty kicks. Every girl on that field gave 100% effort for the entire game in a real exciting hard fought win for Bellport. Goalie Nicole Farinella was outstanding in the goal for the clippers' and Jennifer Gibbons, Grace Healy, and Bianca Lastra each scored on penalty kicks to give Bellport this huge win. The win was the 100th victory for head coach Tony Esposito. The girls' move on to play West Islip on Wednesday.

Editor's Note: We'd like to thank John Frankie, Bellport High School Athletic Director, for providing us with these weekly updates! Thanks, John!


---



James Vaughan Joins The Bellport Village Board
At Monday night's Bellport Village Board meeting, James (Jimmy) Vaughan (left) was sworn in by Mayor Pate (right) as Bellport Village's newest Trustee. Trustee Vaughan was elected in the recent special election held to replace the open position which occurred when Trustee John Everitt unexpectedly passed away in July.





Trustee Vaughan (left) now joins Trustee Scott Horsley (right), who was elected Trustee in the June elections. We wish both of our new "freshmen" Trustees the best and we look forward to the positive impact they are sure to have on the Village Board.





---

2009 Bellport High School Homecoming
Gloomy weather didn't stop another terrific Homecoming Parade this year! Everyone came out to support their Clippers! Unfortunately, Bellport suffered a disappointing loss of 3-0 against West Islip in the game later that day. They'll win next year, for sure!





Click on the speaker to the left to see a video from the event!




---

Hispanic Heritage Month At Bellport High School
Bellport High School kicked off Hispanic Heritage Month by welcoming their two new Latina Social Workers to the high school. Mrs. Bell and Mrs. Lopez introduced a little bit of their Hispanic culture by sharing traditional Puerto Rican dishes with their fellow coworkers. Highlights were shared during morning announcements. Hispanic Heritage Month ran from September 15th to October 15th, in celebration of all Latino cultures and their contributions to society.


---


New Rescue Boat Placed Into Service
On November 10, 2009 the South Country Ambulance Company will place into service a new state of the art rescue boat. Among the advances being deployed by the department on the new boat will be a FLIR (forward looking thermal imaging camera) system. With this piece of equipment the department will be able to locate victims up to 1/4 mile away in almost complete darkness. Additionally, the department will be utilizing a new state of the art radar system that will make the rescue boat available for use in all weather conditions.

The rescue boat was purchased mostly with grant funds provided through the Town of Brookhaven and its Cathiness Advisory Committee. Greg Miglino Jr., the South Country Ambulance Company Chief said, "South Country Ambulance would like to acknowledge the efforts of our local elected officials, specifically Councilman Tim Mazzei, Councilwoman Connie Kepert, Councilman Keith Romaine, as well as the leadership of the Cathiness Advisory Committee, Co-Chairs Johan McConnel, John Rodgers and Anthony Gazzolla who brought our project forward. In addition, we would like to acknowledge the source of the funding, Cathiness USA, for their steadfast support of community efforts like this and the Village of Bellport that has been a partner with us in rescue operations since 2002."

Click on any photo below to enlarge.

---

Bellport High School Sports Teams Updates
Bellport Football had a heartbreaking loss on Saturday 3-0 to West Islip. The loss drops the " junkyard dogs" to 3-4 in division II.

Both the boy's and girls' cross country teams won their respective meets this week. The boy's beat Deer Park 25-30, and the girls' beat Riverhead 25-36.

The volleyball team had a split this week, losing to Smithtown West in 5 games and beating Copiague in 3 games. The team has already clinched a playoff berth.

The girls' soccer team clinched a playoff berth with a big win over E.S.M. 2-0, goals were scored by Jenna Donahue and Caitlyn Pabst, Kelly Palace assisted on both goals.

The boy's soccer team had a big win on Friday over Riverhead 2-1. T.J Vivao scored with 1:35 left to keep the clipper's season alive. The boy's play their senior day on Thursday at 4p.m vs Copiague a win for the clipper's will clinch a playoff berth for the team. Please come out to support the team.

Editor's Note: We'd like to thank John Frankie, Bellport High School Athletic Director, for providing us with these weekly updates! Thanks, John!



---



New Van To Assist Disabled Veterans
Suffolk County Legislator Kate Browning has secured $14,627 to offset the cost of a new van for the Disabled Americans Veterans Transportation Network, which transports veterans to events and to VA medical facilities for free across New York State. The Disabled American Veteran's vans are driven by volunteers who help transport veterans to the Northport VA Medical Center to receive the care they need. This is a service to assist those that were disabled while protecting our freedom overseas in the past and the present. The DAV Transportation Network assists veterans across New York State and receives federal funding to operate.

"This program is so important in helping our injured veterans when they return home," stated Browning. "In these tough economic times we need to be cautious with our tax dollars. Wasteful services need to be cut and important services need to be maintained. This is an integral service for our service men and women, who are risking their lives to protect our freedoms here at home. I am glad I was able to assist in reducing this burden on the Disabled American Veterans."



---

Bellport High School Sports Teams Updates
Bellport Football lost a tough defensive struggle vs. Riverhead 6-3. Bellport is 3-3 for the season with West Islip next week for Homecoming 2009.

Varsity girls' soccer had a nice week with two wins over Half Hollow Hills West 2-0, and Copiague 8-2. Goals were scored by Kelsey Dulmovits, Bianca Lastra, Jenn Gibbons, Jennifer Martino, Jenna Donahue, and Caitlyn Pabst. The girls' improved to 8-3 overall.

The girls' volleyball team had a good week going 3-0 for the week with wins over Centereach 3-0, Center Moriches 3-0, and Half Hollow Hills 3-1. The team improved to 12-2 overall, and have clinched a playoff spot. Good games were turned in by Samantha Minikel, Samantha Parente, and Katie Cohen. The girls' will also be hosting Smithtown West on Monday at 4:00pm in their DIG PINK game in recognition of Breast Cancer Awareness Month.

The boy's soccer lost a tough game on Friday to Smithtown West 1-0. The boy's soccer team is 6-6-1 overall as they play this week with a playoff spot in mind.

Editor's Note: We'd like to thank John Frankie, Bellport High School Athletic Director, for providing us with these weekly updates! Thanks, John!


---



It Was A Fall Harvest At "The New General Store"
A Fall Harvest/Holiday gathering of friends and family was held last weekend at The New General Store, a seasonal experience celebrating natural home goods and entertaining! The store featured local produce, artisanal breads, cheese, honey, pumpkins and apples. They also had natural gift baskets for sale for entertaining and holiday gift giving. Those in attendance enjoyed lunch at the Farm Table, which featured seasonal soup and cider. These weekend events at the New General Store are held several times a year, and the next event will be held in the Spring. The New General Store is located at 469 Main Street in Yaphank, 11980.


Click on the speaker to the left to see a slideshow from the event!



---

Bellport High School Sports Teams Updates
The teams from Bellport had a big week ending on Sat. 10/10. The Varsity Football team beat Smithtown West on Friday night 24-19 @ the P.A.L complex in Holbrook. The win gave Coach Joe Cipp Jr. 200 wins in his Hall of Fame career. The clipper's improve to 3-2 with the win. Coach Cipp was also selected by the New York Giants as the Metro area High School Football Coach of the week, he will be featured on M.S.G. Network at 10:00pm on Tuesday night, October 13th.

The girls' soccer team had a big overtime win vs. West Babylon on Wednesday 4-3 to improve their record to 3-2-1 for the season. The girls' volleyball team had a big week with wins over Copaigue and Riverhead to improve to 7-2 in league play. The victory over Riverhead was the 230th of coach Larry Auth's career. The boy's varsity soccer team had a big win 2-0 over Deer Park on Saturday afternoon.


---

Bellport Village's 2nd Annual Scarecrow Workshop
Have you noticed the latest additions to the Fall decor in Bellport Village? Those fantastic scarecrows that you see were made at Bellport's 2nd Annual Scarecrow Workshop, which was held on Saturday, October 10th. Many families participated and some terrific scarecrows were created! The scarecrows are now on display on Main Street in downtown Bellport Village! Click here to see photos and VIDEO from the 2009 Workshop.





---



2009 Nobel Prize in Chemistry Recognizes Ribosome Research at Brookhaven Lab
The 2009 Nobel Prize in Chemistry was announced today "for studies of the structure and function of the ribosome," which were conducted in part at the National Synchrotron Light Source (NSLS) at the U.S. Department of Energy's Brookhaven National Laboratory. Venkatraman Ramakrishnan, a former Brookhaven Lab Biology Department employee and long-time user of the NSLS, now at Cambridge University, and Thomas A. Steitz of Yale University, another long-time NSLS user, share the prize with Ada E. Yonath of the Weizmann Institute of Science.


---

September 2009


Bellport High School Sports Teams Update
The Bellport Football team improved their record to 2-1 last weekend by beating Bayshore, 42-19. Senior Hezikiah Johnson rushed for 256 yards in the win. The Girls Volleyball Team won the King's Park Invitational Volleyball Tournament beating King's Park in the finals on their homecoming weekend. The Boys Golf Team is off to a nice start with three wins in a row. Both of the soccer teams have big games coming up this week, so come out and support both teams!


---



Nightlife in Bellport... What a concept!
Admittedly, Bellport is usually a sleepy little village, but that's no reason to go into your cave and hibernate until Spring. If you enjoy LIVE music, as we do, there's a lot going on.
Wednesday Evenings
From 6:30pm-10:00pm Porters on the lane is featuring Skip Bement playing live Acoustic Blues. Skip has been playing Acoustic Blues in the area for many years and if you haven't heard him, you really should stop down. He has a unique style all of his own that he applies to many of the Acoustic Blues standards. Click the Speaker to listen to the music.

Skip Bement at Porters
Thursday Evenings
The evening starts off, again, at Porters on the lane. Henry Haid is featured from 7:00pm-10:00pm at the piano. Henry, from the Broadway musical, "Movin' Out," is a wonderful singer and player. You'll find it a real treat to spend some time listening to and enjoying his music. And, Click the Speaker to listen to the music.

Henry Haid at Porters
At 9:30pm or so, mosey on over to The Bellport restaurant on Main Street, next to the Fire House, for their weekly "Electric Jam." Although there's a group of regular players, there are new faces that show up to play every week. The music, for the most part, is high energy Electric Rock. You won't be able to keep your foot from tapping and your hands from clapping! Click here for more information. And, Click the Speaker to listen to the music.

The Bellport Electric Jam
Every Other Friday Evening
On every other Friday evening, from 7pm-10pm, there's the Bellport.com Acoustic Jam in the Community Center on Bell Street. The BDC Acoustic Jam has been going on for a year now and you never know what to expect, other than great music. Between 12 and 19 musicians attend and there are 2 or 3 new faces every time. The music played all depends on who shows up because the musicians sit in a big circle and take turns deciding on what the next song will be. You'll hear, Folk, Blues, Bluegrass, Country, and now and then a Rock tune. Click here for more information. And, Click the Speaker to listen to the music.
---

Bellport High School Girls Varsity Soccer Results
The Bellport High School Varsity girls soccer team beat Patchogue-Medford 2-0 on Saturday, September 12th. Way to go, girls!
---



Bellport Village Is Awarded $15,000 For Lighting Improvements!
Recently, we learned that Bellport Village had been awarded a $15,000 Grant to add lighting in the area of the Village Green, Gazebo, and Community Center. We thought this was a great idea as the lighting is poor in that area and the lighting around the Gazebo is practically nonexistent. The Gazebo is a great location for all kinds of activities during the day and additional lighting would mean that the Gazebo could now be used for evening programs as well without lights hanging from extension cords like vines.

We decided to contact Suffolk County Legislator Kate Browning for more information as she is the one who arranged for the Grant for the Village. We had also heard rumors of a sewer system being talked about for the Main Street Business Area of the Village. Such a system would solve many of the long standing problems in attracting and keeping businesses in the Village. We knew Legislator Browning was involved in talks regarding such a system for the Shirley/Mastic area so we thought it would be a good idea to ask her if such a system might be possible for Bellport Village.

To listen to our interview with Legislator Browning, just click on the speaker.



---

August 2009


Hollmann 25th Wedding Anniversary
Summer is a very popular season for celebrations! Bellport residents, Jeanne and Fred Hollmann celebrated their 25th Wedding Anniversary this summer with family from all over the U.S.! There were also many Bellport High School graduates in attendance at the celebrations. Congratulations, Jeanne and Fred!

---



Bellport Resident, Janine Tinsley Roe Named To New Suffolk County Native American Affairs Advisory Board
Bellport resident, Janine Tinsley Roe has been named to the recently established Suffolk County Native American Affairs Advisory Board, whose goal is to create the county's first Office of Native American Affairs. Roe is the founder and Executive Director of the Shinnecock-Sewanaka Society, Inc., which is a non-profit organization whose mission is to preserve Native American History on Long Island. Janine approached Legislator Kate Browning (shown here with Roe) about creating an Office of Native American Affairs, and has been instrumental in bringing more attention to the needs of Native Americans in Suffolk County.

While the primary objective of the Native American Affairs Advisory Board is the establishment of an Office of Native American Affairs, it also has a host of other goals, which include:
Promoting educational outreach on Native American history and culture on Long Island, particularly in Suffolk County.
Improving cultural understanding between the Native American community, Suffolk County government and Suffolk County residents.
Providing resources and referrals for Native Americans seeking benefits available to members of Native American Nations in Suffolk County, including educational and health care resources.
Creating a database containing accurate historical and cultural information about Native Americans on Long Island;
Advocating on behalf of the Native American community in Suffolk County;
Creating a voice for Native Americans in Suffolk County, where constructive dialogue can take place and transparency can be established between tribal governments and the Suffolk County government.
"Native Americans have been residents of Suffolk County long before our government was formed," stated Browning. "We need to make sure they have a voice in Suffolk County and that we are actively working with them on important issues. These are governments operating independently of us, and a working relationship is needed to foster a positive dialogue between the two."

Photo provided by Joshua P. Slaughter.


---


Beach Erosion From Hurricane Bill

Luckily we were spared the full force of Hurricane Bill's fury, but unfortunately the beaches in our area did experience some erosion. The photos below were taken on Monday morning, August 24th, after Bill rolled by. Click on any photo to enlarge.






Ho Hum Beach

just west of Smith Po

int


with Bellport in the distance
Smith Point
---



It's That Time Of Year Again...
It's August which means that it's hot, humid, and the perfect time of year for crabbing! Families were out enjoying prime crabbing season this past weekend. There were also a few noble fishermen trying to catch some fish. If you haven't been out crabbing yet this year, why not join the fun at the dock and enjoy the perfect activity for a summer evening!


---


Legislator Kate Browning Receives 2009 Child Advocate of the Year Award
Legislator Kate Browning (WF-Shirley) was honored by the Child Care Council of Suffolk at its recent Annual Meeting. Legislator Browning was presented with the 2009 Child Advocate of the Year Award for her advocacy efforts to expand child care subsidies for families in Suffolk County and to guarantee that Suffolk County is paying its child care providers on time. Her efforts helped Suffolk County receive a 19% increase in funding totaling $35.6 million from New York State, which will allow 1,000 more families to continue to work while their children are cared for in a safe environment. Pictured above from left to right: Legislator Kate Browning receiving her award from Executive Director Janet Walerstein of the Child Care Council of Suffolk. Photo provided by Joshua P. Slaughter.

---


Wireless Networking Technology, Wi-Fi, Comes To Bellport!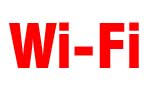 Three years ago, we submitted a proposal to Village Hall suggesting that the Village look into creating Wi-Fi "hot spots" or access points around the Village. Suffolk County was looking into a County wide Wi-Fi program and we didn't want the South Country area to be left out. We pointed out that it wouldn't have to be expensive and it would mean that you could access the Internet from anywhere in the area, wirelessly, with your Wi-Fi enabled laptop computer or any other device that had a Wi-Fi networking feature.

Well, our proposal fell on deaf ears, they never even answered us, but we're glad to report that right now, TODAY, we have the next best thing! Optimum Online has brought Wi-Fi service to Bellport Village!

What does this mean? Well, we tested it and from the Fire House, to Avino's, to the dock, you can get a great wireless Wi-Fi connection to the Internet. You have to be an Optimum Online customer, but your Wi-Fi enabled personal computer, mobile phone, game console, PDA, or MP3 player can now connect to the internet, FREE OF CHARGE!

Here's a link to more information from Optimum Online about their Free Wi-Fi service:

http://www.optimum.com/online/wifi.jsp

All you'll need to sign up is your Optimum user ID, that's the first part of your Optimum email address, "FirstPart"@optimum.net, and the password you use for your email account with Optimum.

So, grab your laptop, head down to the dock, and start "surfing the net."



---


Recent Performances At The Bandshell At The Village Marina
Bellport based seven member rock group Urban Renegade played recently under a full moon and light sea breezes at the Bellport Village band shell. The usual large Friday night audience, which was augmented this time by the Bellport High School Class of 1969, was in attendance. Shown in the photo are Jon Rant lead and guitar, vocalist Maria, and Allan on electric bass.




If you stayed home due to Friday night's rain a few weeks ago, then you missed "Vivian and the Merry Makers" featuring Vivian and his steel drum in the Community Center. The band started off with Caribbean favorites such as Yellow Bird, Mr. Banana Man, and Island In The Sun, then moved to Mexico's Guantanamera, Jamaica for Reggae selections, music from Glenn Miller, and then finished off with songs from the Bahamas. From left to right, Skip Krevins on guitar, Jerome Liggen on Conga Drums, Adrian Ipolito on drums, Bucky Salipo on electric bass, and leader Vivian Walsh leading with the steel drum.
Photos provided by Ed Neale.


---

July 2009


Bellporters Satisfy Their Sweet Tooth For A Good Cause
The Fibrolamellar Cancer Foundation was founded by Tucker Davis after he was diagnosed with a rare form of liver cancer called fibrolamellar. Fibrolamellar liver cancer is primarily diagnosed in young people in their teens and 20's but doctor's don't know why as there are currently no risk factors identified. Due to the little information and research done on fibrolamellar those diagnosed have few options and dangerous surgery is the only recognized form of treatment.

This year the FCF held a bake sale during Bellport Days and served fresh squeezed homemade lemonade and ice tea to help passersby cool off from the summer heat. In addition, the FCF sold a variety of homemade cakes, cookies, granola and breads to attendees with 100% of the proceeds going to the cancer foundation for research. What could be better than snacking for a good cause? Friends and family came out in force and donated baked goods. Bellporters and Bellport Day visitors loved the fresh squeezed lemonade and helped the FCF raise over $500 for research! Pictured above are: Derek Gilchrist (front), Tucker Davis, Alisha Sternenberger (back) and Marna Davis.

Bellporter Tucker Davis, along with the help of Charles Beermann also from Bellport, Derek Gilchrist and Alisha Sternenberger founded the FCF to find a cure and more effective treatment options for others diagnosed with fibrolamellar. In addition, the FCF is focused on raising awareness of rare cancers and cancer in young people.

To learn more about The Fibrolamellar Cancer Foundation and Tucker's journey with a rare form of cancer visit www.fibrofoundation.org or email the foundation at fibrofoundation@gmail.com.

Photo provided by Alisha Sternenberger.

---



Parrot Heads Take Over The Marina
Guess who was performing at the Bellport band shell on a recent Friday night? If you were there you would have seen the "Ed Travers Band" playing a great two hour set. There were many "Parrot Heads" and families listening, swaying, and dancing to Jimmy Buffet-style music. Photo provided by Ed Neale.





---

Chinese Watercolor Demonstration by Lian Quan Zhen

South Bay Art Association was host to a free watercolor demonstration by world-renowned artist Lian Quan Zhen on Wednesday evening, July 22nd, at the Bellport Community Center. More than seventy attendees were instructed in the artist's Chinese watercolor technique. In attendance were members of neighboring arts organizations as well as other interested newcomers. The demo was arranged by local artist, Mary Jane Stevens, who has been instrumental in arranging his workshops locally for the past several years.

Click here for more about the SBAA.




---

The Faces of Bellport
Maybe it was all the time and effort Pamela Lerner and Kate Carmel had put in. Maybe it was the great photography by Patrice Casanova, Joseph Thaler, and Kathleen MacArthur. Maybe it was the perfect weather. Maybe it was because the proceeds would be going to the South Country Educational Foundation's Students 4 Summer Art Program. Maybe it was the suspense that had built around who the 24 people chosen to be part of the "Faces of Bellport" project would be. Maybe it was the great food provided by The Bellport. Maybe it was the wine provided by Loughlin Vineyards. Maybe it was the music provided by Bob Wallen and Tom Linden. Whatever it was, The Faces of Bellport reception was a HUGE success!

Over 200 people attended the cocktail party held by Pamela Lerner & Kate Carmel at their antiques shop in Bellport Village. They were able to see all the great photos that had gone into the making of the poster and read all about the backgrounds of each of the people who were chosen for the poster. To see all the photos and buy one of the great posters, you'll have to visit one of the following shops in the Village: Pamela Lerner Antiques, 145 South Country Road, Donna Waters, 151 South Country Road, Candidlikelife Camera, Kathleen MacArthur, 120 South Country Road, and also from Patricia Trainor at The Bellport Restaurant. But to tease you a little, Click Here to read about each of the people who were included on the poster. Remember, this is for a great cause so please stop down and buy one of these great, collectable posters.

Click here for more information about Pamela Lerner and Kate Carmel Antiques of Bellport.


---
After nearly a month of rain, the skies cleared and the weather was beautiful for the 2009 Artists on the Lane Annual Art Show.







Click on the speaker to the left to see a slideshow from the event.



---


2009 Street Garden Recognition Program
The Bellport Garden Club once again sponsored a program to recognize homeowners in the South Country School District who create a Street Garden. The program has grown from 40 participants in 2007 to over 100 in 2009!

A Street Garden is defined as "a large or small garden planted close to the curb primarily for the pleasure of neighbors or passers by." Gardens can be established or new, plain or fancy. The gardens must consist of live plants or shrubs and must be maintained throughout the summer. Official garden plaques were being distributed to all participants. We will return to collect the plaques in early September. Photos below are courtesy of the Bellport Garden Club.
Click here to see photos of the gardens showcased in the 2009 Street Garden Program.
Click here for more information about the Bellport Garden Club.

---

June 2009
BHS SADD Club Receives Allstate Grant
Bellport High School was recently awarded a grant from Allstate Insurance Company. The criteria for the grant was to encourage smart driving by teens. Students in the SADD Club (Students Against Destructive Decisions) with advisor Mrs. Diane Coleman used part of the grant to expand on "Grim Reaper Day" at Bellport High School. This day depicts the ongoing deaths of our teenagers due to lack of good judgment. A gong is sounded repeatedly during the school day to inform students that a student has been killed in an auto accident. Members of the SADD Club will now be wearing black tee shirts with the SADD logo stating they are a "DWI Victim". The club has also sponsored the Suffolk County Safe Driving Poster Contest by creating posters to publicize the importance of this event.

Pictured from left to right in the front row is: Samantha LaGrange, incoming SADD Club Secretary, accepting the check is Albairis Ramirez, incoming SADD Club President, Mr. Eric Bukzin, Allstate agent

In the second row is: Richard Roman, incoming SADD Club Vice President, Mrs. Diane Coleman, SADD Club Advisor

In the back row is: Mr. Raymond Walsh, South Country Superintendent and Mr. Nelson Briggs, B

Click on the photo above to enlarge.


---

The Purple Pinky Project
On Friday June 5, 2009 Bellport High School had its first annual Purple Pinky Day. The Purple Pinky Project to Prevent Polio (P5) is a cooperative project between the BHS Interact Club and the Bellport Rotary Club. Although Polio has been eradicated from the United States it still exists in other parts of the world. Polio is a crippling and potentially fatal infectious disease that affects children under the age of five in countries in Asia, Africa, and the Middle East. Polio can cause paralysis and sometimes death. Because there is no cure for polio, the best protection is prevention. For as little as $1.00 worth of vaccine, a child can be protected against this crippling disease for life. Historically, polio has been the world's greatest cause of disability. If polio isn't eradicated, the world will continue to live under the threat of the disease. More than 10 million children will be paralyzed in the next 40 years.

The purpose of "Purple Pinky Day" was to raise funds for polio eradication efforts. Those who donated $1.00 had their pinkies dyed purple. The name "purple pinkie" comes from the purple topical solution "Gentian Violet" painted on a child's finger to show they have been immunized. In addition to the fundraising event at Bellport High School, the Interact Club also collected funds at the 1st Annual Community Connection Committee Spaghetti Dinner at Frank P. Long Intermediate School on May 13, 2009.

The South Country Central School District is working to build bridges with the community and parents of students across all grade levels. The Interact Club with advisor Ellen Plain was able to raise close to $250 for the Purple Pinky Project. Click on the photo above to enlarge.


---

BHS Italian Club Gives Back To Earthquake Victims
The Italian Club members and students from Bellport High School showed great sympathy and support for the earthquake victims in Italy. The Italian Club has donated $500 to the relief fund for the Earthquake victims of the city of L'Aquila in the region of Abruzzo in central Italy. Mrs. Chiaramonte, advisor of the Bellport High School Italian Club is so proud of her Italian Club students!
---



Kate Browning's "The State of Suffolk County's Third Legislative District" Meeting

On June 25th, County Legislator, Kate Browning, held a meeting for Community, Civic, and Business Organizations to discuss the state of Suffolk County's Third Legislative District, of which Bellport and Brookhaven Hamlet are a part. The meeting was sponsored by the Suffolk Country Police Benevolent Association and Long Island Business News.


About 125 people attended the meeting and the topics discussed were far reaching. They included:




Beaver Dam Creek and the leeching plume

Bellport Bay and storm water mitigation

The Environment

Open Space

Conservation of Space

Better Development Planning

Smith's Point Master Plan

Beautification Programs

Quality of Life Issues

Sex Offender Programs and Policies

Public Safety

Police Camera Surveillance at the Bellport Train Station

Downtown Revitalization

Child Care

Poor Working Families

Holding the line on Taxes
Legislator Browning said that she and her staff understand that these are tough economic times for the area. As a indicator that she and her staff understand that everyone must do their best to help in anyway possible, it seems that Legislator Browning and her staff have voluntarily agreed to a wage freeze as an indicator of solidarity with the community.

We came away from the meeting with the feeling that Legislator Browning is working very hard on our behalf. Her concerns are clearly with the residents and businesses of the area.


---



Local Artist, John DiNaro, Helps With "Character Counts!"
As part of the South Country School District's "Character Counts" program, local artist, John DiNaro, worked with students in all of the district's schools to help them design and paint six carousel horses, each one representing one of the six pillars of the Character Counts program: Trustworthiness, Respect, Responsibility, Fairness, Caring, and Citizenship. John is well known around town for the beautiful murals he has created for the Bellport area, as well as the other wonderful works of art which he has created.
On Saturday, June 20th, John was joined by Mayor Pate and his wife, Beth, to hang the six carousel horses on Bellport Paint's wall. Cathy Kelly, owner of Bellport Paint, and former Mayor Frank Trotta, owner of the property were happy to donate the use of the wall for this worthy cause. Click on any photo to enlarge.
---



Bellport Residents Open Gift Store in Sayville
Last spring, Bellport residents Lealand Eve Richard and Nathan King opened a retail store in nearby Sayville called Lealand Eve Boutique. The gift store has a young, fresh aesthetic with items not traditionally seen here on Long Island including home decor, personal accessories and jewelry. They carry lines from smaller manufacturers as well as handmade items from individual artists which are displayed on antique tables and hutches. While some of the items have a vintage, whimsical aesthetic, others are more clean and modern.





The store also doubles as a gallery space for local, emerging artists. In the past year, Lealand Eve Boutique has been recognized by top design and decorating blogs such as decor8, Design*Sponge and IndieFixx and has been noted in Oprah's O at Home Magazine.

You can visit the store at 52 South Main Street in Sayville, or on their website.









---



Bob Morris, Author Of "Assisted Loving: True Tales of Double Dating With My Dad" Entertains The Crowd At "Lulu's, Families For Arts, Crafts, And Education"
What would you do if your eighty-year-old father dragged you into his hell-bent hunt for new love? Well, if you weren't one of the 40+ people who attended Bob Morris's presentation at Lulu's, Families For Arts, Crafts, And Education on June 13th, you missed his singing, ukulele playing, and his reading and signing of his award-winning, father/son memoir, "Assisted Loving: True Tales of Double Dating With My Dad." Putting it simply, it was wonderful!

Bob is a gifted writer, but he is also a pretty good singer and ukulele player. He had the audience in stitches and, as evidenced by the number of books sold, the audience loved him. Now that Bob has purchased a home in Bellport, I'm sure we'll be seeing a lot more of him around town. We hope that Bob decides to do more programs like this and if he does, make sure you attend!
"Assisted Loving" is now out in paperback and you can pick up a copy at your favorite bookstore or at Amazon.com. Here's what the reviewers had to say:

"Hilarious" — New York Post

"A funny, good-hearted story." — New York Times Book Review

"A charming, poignant book, filled with more than a few laughs" — USA Today

"[A] warm, occasionally silly, deeply honest tribute to his father" — Los Angeles Times

"Mercilessly funny." — Vanity Fair

Want to know more? Click here to see a hilarious, short video clip featuring Bob talking about his book! Click on any photo above to enlarge.


---


Bellport's Own Fletcher Bedell Is Inducted Into The Peddie School's Sports Hall Of Fame
The Peddie School, founded in 1864, is one of the country's leading Prep Schools. Bellport Village's own Fletcher "Fletch" Bedell, class of '59, was recently inducted into the Peddie School's Sports Hall Of Fame.

To quote the Peddie School award, "While there have been a number of three-sport captains in Peddie's long athletic history, only a few could match the record of H. Fletcher Bedell '59. At the core of Bob Lawson's successful program, "Fletch" was truly a man for all seasons, excelling on the pavement of Etra Road in the fall, the groaning icy boards in the winter and the cinders of the Annenberg Track in the spring.


Undefeated in the quarter mile his senior year, with victories over Princeton, Columbia, and Rutgers freshmen, Fletch won the State Quarter Mile Championship. He occasionally won half-mile events as well. Fletch anchored the mile relay in a speedy quartet that included classmates Deckle McLean and Tommy King. "Bullet" Bob Lawson knew he could count on Fletch to add points to the Peddie score."

"For the leadership he provided, his excellence in a wide range of events, and his commitment and service to our school, we honor H. Fletcher Bedell '59 and include his name among our athletic immortals."

Fletch, your friends and neighbors in Bellport couldn't be happier for you! Click on any photo above to enlarge.

---

Top 2009 Bellport High School Graduating Seniors
Josephine Champlin, Co-Valedictorian
Josephine Champlin, daughter of Patricia and John Champlin of East Patchogue has been named Co-Valedictorian of the Class of 2009 at Bellport High School with a GPA of 4.42 and SAT score of 2240. Josephine has excelled in the most challenging Advanced Placement classes offered at Bellport High School which include Calculus, Italian, Biology and English. She has demonstrated her leadership skills as President of the Math Honor Society, Treasurer of Science Honor Society, Senior Editor of the Bellport High School yearbook. Josephine is an active member of the Senior Honor Society. On the athletic field Josephine obtained All-League status in Winter Track and was a part of the Spring Track and Field team. She has participated in volunteer work for Habitat for Humanity, Special Olympics, Safe Halloween, Dance Student teacher and tutor. The Co-Valedictorian of the Class of 2009 at Bellport High School plans on attending Geneseo studying Biology.
Madeleine Woodle, Co-Valedictorian
Madeleine Woodle, daughter of Joanne Downs and Kim Woodle of Bellport has been named Co-Valedictorian of the Class of 2009 at Bellport High School with a GPA of 4.44 and SAT score of 2120. Madeleine has excelled in the most challenging Advanced Placement classes offered at Bellport High School which include US Government, French, Calculus, English Literature and Physics. Madeleine has demonstrated her leadership skills as Vice President of the Science Honor Society, Secretary of the Math Honor Society and Layout Editor of the Bellport High School yearbook. She also was an active participant in the Varsity Cross Country, Spring Track and Winter Track teams. Madeleine's musical talents with the clarinet include being the Concert Mistress of Wind Ensemble for the past two years, participating in NYSSMA since 5th grade and being an All-County Band member seven times. Last summer Madeleine spent three weeks in Brittany, France working on an organic strawberry farm. She also helped to construct houses in an eco-village. Madeleine has volunteered her time by playing the clarinet at church services and tutoring younger students on the clarinet. The Co-Valedictorian of the Class of 2009 at Bellport High School plans on attending Princeton to study French.
Dorothy Montick, Salutatorian
Dorothy Montick has been named this years Salutatorian at Bellport High School with a 4.36 GPA. Dorothy is the daughter of Robin and Steven Montick of Bellport. Dorothy has challenged herself academically by enrolling in Advanced Placement Physics and Calculus. Dorothy is the President of the National Senior Honor Society, a member in good standing in the Science and Math Honor Societies and Editor in Chief of the Bellport High School Yearbook. Dorothy's musical talents were demonstrated as a member of the Jazz Choir and in Bellport High School's musicals and variety shows. Out of the classroom and off the stage, Dorothy was the Captain of the Varsity Tennis Team and earned Most Valuable Player Award for the past two years. She has volunteered at the Cornell Cooperative Extension in Southold, tutored students and volunteered weekly with the Honor Society duties. Dorothy's summer plans include working and spending time with friends and family. As the Salutatorian for the Class of 2009 at Bellport High School Dorothy will be attending Fairfield University studying Mathematics.
Deanna Lally, Essayist
Deanna Lally, daughter of Carolee and Keith Lally of Brookhaven is Bellport High School's Essayist with a 4.23 GPA. Deanna has taken Advanced Placement Physics, English and Government. While attending Bellport High School, Deanna was a member in good standing with the National Senior Honor Society, Science, Math and Spanish Honor Societies, participated in the Brookhaven National Laboratory Science Bowl, Treasurer of Art Club and member of History Club. Deanna has volunteered at Good Shepard Farm for horse shows, school events and has participated in several community clearn-ups. Summer plans include working at Brookhaven Free Library and spending time at Good Shepard Farm enjoying horseback riding, fencing and kayaking. The Essayist for the Bellport High School Class of 2009 will be attending Stony Brook University majoring in Environment Science. Deanna hopes to embark on a career in conservation/sustainability.


---

BHS Students Participate In BNL'S Open Space Stewardship Program
During the evening of June 9, 2009 three Bellport High School students attending the Brookhaven National Laboratory's (BNL) Open Space Stewardship Program (OSSP) celebration night successfully presented their science posters. Juniors Ian Lundstrom, Eric Hernandez and sophomore Gourav Khadge, students of John Romashko III, presented their poster entitled "Field Observations of Beaver Dam Creek, Spring 2009". Bellport High School received an award recognizing their participation for being one of the schools working with the program in Suffolk County. Also attending were science teachers, William Franek and Dr. Ann Ballester. Work on the project will continue over the summer and into the next school year.

In January 2006, the Office of Educational Programs at Brookhaven National Laboratory launched the Open Space Stewardship Program (OSSP) as part of its GREEN Institute. GREEN stands for "Gaining Research Experience in the Environment." The program fosters partnerships between schools and land stewards in their local communities. Students in grades K through 12 participate in environmental research on undeveloped land owned by either a public or private agency.

Our students have taken interest in the area of Beaver Dam Creek. The creek whose land owner is the Post Morrow Foundation is located off the intersection of South Country Road and Beaver Dam Road in Brookhaven, roughly a mile west of the Carmen's River. In an effort to track for possible issues with local landfills, such as the Brookhaven Township landfill or residential run off which may be unknowingly leaking pollutants into the creek and possibly disrupting the ecosystem, the students have begun taking seasonal observations of the creek in an attempt to gather data for future research.

Pictured from left to right: Gourav Khadge, Eric Hernandez, Ian Lundstrom and Science teacher John Romashko. Click on the photo for a larger version.


---

Kangaroos Hop Their Way To Success For A Good Cause
Several students from Kreamer Street School participated in a Fun Run in Southampton on Sunday, June 7, 2009. The "Kangaroos" ran in the annual Gabby Gambino 5K Run/Walk organized by Gabby's parents, Lisa and Rudy Gambino. The proceeds from this race/walk are used for scholarships for students attending Our Lady of the Hamptons in Southampton where Gabby attended at the time of death. Cousins, Carson and Riley Nagle and Emma Hoeffner participated with friends and cousins. At the conclusion of the Fun Run, aunts, uncles and friends of the Gambino, Nagle and Hoeffner families ran in the 5K race.

Pictured coming through the finish line: Carson Nagle and Emma Hoeffner, cousins of Gabby

The Kangaroos after the race back row from left to right: Hana Mackin, Alex Omelchuk,

Front row from left to right: Future Kreamer Street Kangaroo Tyler Hoeffner, Emma Hoeffner holding future Kangaroo Vincent Guiffreda, Riley Nagle, Carson Nagle, Emma Mackin and Ryan Mackin. Not pictured, future Kangaroos Brian Satterley who participated with his mom and Dean Omelchuk. Click on any photo for a larger version.


---



The Brookhaven Village Association, BVA
We recently had the pleasure of visiting two meetings of the Brookhaven Village Association which are held at the Post-Morrow Annex in Brookhaven Hamlet. Eleven members of the BVA Board were in attendance plus five people in the audience.

The meeting was refreshing in that it moved along quickly, no lawyers were in attendance, and everyone was friendly and respectful to one another. This is certainly the way Board Meetings should be run.

Just some of the topics covered in the 90 minute meeting were: Brookhaven Lab projects, landfill and watershed issues, marina maintenance and waiting list, Beaver Dam Creek water quality, dredging, quality of life issues, their newsletter, redistricting issues, and the upcoming annual meeting.


We applaud Mary Jane Cullen, the BVA President, and the rest of the BVA Board Members for a job very well done! Click on any photo above to enlarge.

Click here for more information about the Brookhaven Village Association.


---



The First Gazebo Concert Of The Season
On June 6th, Bellport.com presented the first Gazebo Concert of the season on the Village Green. Featured were famed Blues guitarist and singer, Toby Walker, with his good friend, Larry "Wings" Sribnick, on bass.

Between 75 and 80 people attended the concert and the weather couldn't have been more perfect. All week long we've been hearing from people how much they enjoyed the concert and it was our pleasure to bring it to the community. Click on the photo above to enlarge.


---

May 2009
Annual Flower Box Planting In Downtown Bellport

During the last weekend in May, the Bellport Garden Club planted the flower boxes in Bellport Village. Planting the flower boxes is an annual spring event by the Club and one of the many ways they serve the community. Click on any photo above to enlarge.

Click here for more information about the Bellport Garden Club.



---

New "Low 'n Slow" Photos Posted Of Long Island's East End
The "East End" of Long Island is a wonderful area for flying. From the air, it's all green and blue. It's hard to believe we're so close to New York City. I'd like to take you along for a flight I took out to Montauk Point, past Gardiner's Island, Sag Harbor, over to Shelter Island and Greenport and then back over Bellport, the dock, and Ho Hum Beach.







Click on the speaker to the left to see a slideshow of photos from the trip.



---

2009 Memorial Day Parade
Well, there was some confusion regarding the start time for the 2009 Memorial Day Parade, but it went off without a hitch! The parade began near Village Hall and traveled up Bellport Lane to the Four Corners. It then continued up Station Road to the cemetery where a special Memorial Day ceremony was held.






Click on the speaker to the left to see a slideshow of photos from this year's parade.


---

The Bellport Garden Club's 3rd Annual Memorial Day Plant Sale
The Bellport Garden Club's 3rd annual Memorial Day Plant Sale was a huge success. They had garden gifts, wonderful annuals, perennials, vegetables, trees- plants for all ages! All of the plants were from members' gardens and all proceeds went towards planting trees in the village, planting window boxes for some businesses, the Street Garden Recognition Program, scholarship and outreach programs for students and seniors, and helping to keep our roadsides clean and maintenance of special gardens in our area.


Click on the speaker to the left to see a slideshow of photos from this year's Garden Club Plant Sale.


---

The Bellport-Brookhaven Historical Society Exchange Shop Is Open!
The always popular Bellport Brookhaven Historical Society Exchange Shop at 12 Bell Street has opened its doors for the season. It will now be open Thursdays - Saturdays until Mid-December, 11:00am-5:00pm. The Exchange Shop features a selection of antiques and interesting collectibles for sale at better than reasonable prices, with new items arriving weekly. They encourage New Consignments which can be brought in Wednesdays from 2:00pm-4:00pm at the shop located at 12 Bell Street, Bellport.


Click on the speaker to the left to see a slideshow of photos of what the Exchange Shop has to offer!


---

The SBAA's 52nd Annual Members' Exhibition Was Held On Memorial Day Weekend
The SBAA's Annual Members' Exhibit was held over Memorial Day Weekend at the Bellport Community Center. This was the 52nd Annual Members' Exhibition. The Exhibit was free and open to the Public and there will be a Winners' Exhibit held at the South Country Library Gallery during the month of June.





---



Jacquelyn Schwicke Receives Town Of Brookhaven Award
Jacquelyn Schwicke of East Patchogue was one of the recipients of the Town of Brookhaven Annual Volunteer Awards. Mrs. Schwicke has unselfishly given many hours to help others in our community. She has been a Director of the Bellport Youth Football League for ten years and is known to be the "50/50 Raffle Queen" of the Bellport Varsity Football Program for the past five years. "Jacqui" is the President of the Bellport High School Parent/Teacher/Student Association, is a parent volunteer for the Bellport High School Garden Club where she can be seen planting and weeding, is active in our Atrium Brick Project where students, families, administrators and community members purchase a brick engraved with their name as a remembrance, has been a member of the South Country School District Climate Committee, teaches religious education at St. Joseph the Worker RC Church and is a member in good standing in the Greater Bellport Coalition. By vocation Jacqui is a Social Worker for Eastern Suffolk BOCES Student Assistant Service. Nominated by Nelson Briggs, Principal of Bellport High School, Jacquelyn Schwicke exemplifies the true meaning of giving.

Pictured is: Jacquelyn Schwicke with Suffolk County Legislator, Kate Browning. Click on the photo for a larger version.

---

Christian Mojallali Receives Recognition For Artwork
Suzette Fandale, Chairperson of the Art Department at South Country School District is proud to announce that four students from Bellport High School entered work in the Congressional Art Competition. At the awards ceremony held in the Fine Arts Center on the campus of Stony Brook University on May 17, 2009 Christian Mojallali a senior placed 1st in the overall competition with his painting "Young Girl." Christian's painting will be displayed in a year-long exhibit on Capitol Hill in Washington, D.C.

Pictured are from left to right: Lisa Conk, Bellport High School Art Teacher, Benjamin Mojallali, father, Mary Mojallali, mother, Christian Mojallali, Nelson Briggs, Principal Bellport High School and Congressman Tim Bishop. Click on the photo for a larger version.


---

Bellport High School Track Team Alumni Update
Dennis Scruggs, a 2008 graduate of Bellport High School and a freshman at Central Arizona, is a member of the 4 x 400m relay team which recently ran a time of 3:12.29 which improved upon the Suffolk County record which Dennis helped set last year. The Bellport relay team anchored by Dennis also ran in the Milrose Games and placed 3rd in the NYS Championship. Dennis also set Suffolk County records in the 100m and 200m events and was NYS Champion in the 600m event at the State Championship.

Matt Smith, a 2008 graduate of Bellport High School and a freshman at Brown University, is a member of the Brown Crew team which swept the prestigious Eastern Sprints championship on May 10, 2009 at Lake Quinsigimond in Worcester, Massachusetts. Matt, a lightweight rower rowing in a heavyweight event, received a gold medal in the 2nd Freshman race which Brown won over powerhouse favorites, Harvard and Wisconsin. Brown also won all heavyweight events at the regatta, capturing the Rowe Cup, the Burns Trophy, the Worcester Cup, the Glendon Cup, and the Ivy League Title. While at Bellport, Matt served as co-captain of the Cross Country Team, Winter Track Team and Spring Track Team and represented Suffolk County at the 2007 NYS Cross-Country championship and the 2008 NYS Winter Track championship and was a member of the 4 x 400m relay team which set a Suffolk County record.


---
It's Spring and the weather is getting better. Last year at this time we were just starting to be able sit out front at the Sugar Loaf Cafe and enjoy a cup of coffee and catch up on the latest "rumors" about what was happening in and around Bellport.

Well, The Sugar Loaf Cafe is no more, but we're hoping the brown paper covering the windows at the former site of the Sugar Loaf means that there might be a new business taking its place soon.

In the meantime, we thought it might be fun to look back on the merry band, we think of as the "Sugar Loafers," who ate and drank coffee at the Sugar Loaf Cafe seven days a week, come rain or come shine. We hope you and they enjoy the photos.


Click on the speaker to the left to see a slideshow of photos of "The Sugar Loafers!"




---



Bellport High School Students Are "Going Places"
Ms. Lisa Conk's Portfolio classes at Bellport High School have created an "Installation" of a Subway car titled "Going Places." It is representative of their lives and the many different directions they each will go upon graduation. Sometime the different lines of the subway converge and sometimes they separate, much like the students who will be leaving this June. It is a life size scene depicting the 59th street station that the number 6 train stops at. There are people as well as details for a realistic, yet creative sculpture. The installation will make its debut during the opening reception of the Bellport High School Annual Art Show on May 14th at 6:30 P.M. in the Wrestling Gym. All are welcome to enjoy the talents of the students at Bellport High School.

Pictured are: Deanna Lally, Julia Heslin, Christian Mojallali, Joanna Kulesza and Derek Caypinar. Click on the photo for a larger version.

---

April 2009
Bellport Rotary Club's Annual Fish Dinner At Bellport High School
The Rotary Club of Bellport held their "Annual Fish Dinner" fund raiser at Bellport High School on April 17, 2009. The students from the Bellport Interact Club helped the Rotarians to turn out a high successful event. The event raised approximately $5000.00 that is used by the Rotary Club to support a four year College Scholarship for a Bellport High School Student. This annual event clearly demonstrates the positive things that can happen when community groups and high school students work together. Geoffrey Marschall is the president of the Bellport Rotary Club and Ellen Plain is the advisor of the Bellport Interact Club. Both individuals believe that it is important for the Rotary Club and Interact Club to work together to give back and enrich the local community. The next collaborative project the groups are working on will be to eradicate Polio throughout the world.


---

ESL Night At Bellport High School
On Thursday April 30th, 2009 the South Country Central School District held its First Annual English as a Second Language (ESL) Family Connection Night at the Bellport High School. Approximately 200 people from various ethnic backgrounds attended the festivities hosted by the district's ESL department. They were very excited about having this opportunity to begin building a bridge of communication and cooperation between the families of the ESL students and school district as a whole.

Representatives from several community organizations were present to offer resources, information and guidance to the attendees. Translators were available to communicate with non-English speaking family members. In addition, several teachers and administrators, as well as Mr. Raymond Walsh, Superintendent of South Country School District were in attendance. This type of communication and collaboration is important in helping our ESL students to achieve academic success. We truly view the diversity within our school district as a great strength and want to encourage all members of our community to be actively involved in our schools. Click on the photo for a larger version.

**The aforementioned information was provided by the SCCSD ESL department chairperson: Mrs. Ellen Plain.


---



Supporting Our Troops In Afghanistan
This past Christmas, Bonny Clark, whose son is in Iraq and whose daughter is in Afghanistan, came up with the idea to send our troops "care packages" for the Holidays. The South Country area was very supportive and the program was a huge success.


Well, Bellport's own Jeanne Hollmann, one of the nicest people you'll ever meet, thought it was time to do it again! She, and many other Bellport residents have been collecting all sorts of things needed by our troops, along with the money it will take to ship everything overseas. In the photo, from left to right are Rich Rieb, Jeanne Hollmann, Barbara Terrel, and Bonny Clark, packing boxes for our troops. Jeanne called and told us that 85 boxes were sent overseas and she wants to give everyone involved a very big THANK YOU!

Bonny's daughter, Megan, sent some amazing photos from Afghanistan that you'll want to see. Just Click Here.

Here also are some "Thank You" letters that Bonny received from our troops after the "Holidays Care Package Program:"



Bonny,

Just wanted to let you know that I've received all 5 boxes of brownies. You did an amazing job of both cooking them and packaging them...they are super moist still and very rich and delicious. I've passed them out amongst the guys and had fun watching them cut up slices and then run out and get a milk so they can enjoy it even more. Thanks again for your support and those outstanding brownies!

CPT Mark Davis



Bonny,
I would like to thank you so much for the packages that you sent me men and I. Just happens that your box of shaving supplies was greatly needed and appreciated. I will tell you know that nothing was better than the brownies that you sent. They were very good and was the highlight of the day. It makes us here feel so good knowing that their are people like you supporting us. In our eyes, you guys are the most important part of our job over here.

It makes us proud to be an American every time a piece of America comes over here from people that take their own time, money, and their heart to try to comfort us over here. A lot of people say that we are the nations heros, and some say that we not, but I will tell you that everyone here counts you and everyone like you as our Nations true heros that show it through selfless service and kindness that you will only see in the heart of a true American.

I couldn't find a group picture to send, but have included a picture of me with this. Thank you, again, so much for your thoughts and please keep my men and our families in your heart, mind, and prayers.

Take Care,
Tom
1SG Thomas E. Campbell



Dear Bonny,


Hello from the "Stan" and thank you so much for all your support. The items you sent went a long way and are very much appreciated, we literally live off of the items in the care packages; don't get me wrong the Army gives us food but little items like a cup o noodle when you're eating MRE's for months are quiet the treat.

My platoon, 2nd Platoon, Bravo Troop, is the best platoon in this country bar none. They recently came off of an OP where they lived in very austere conditions with little comfort items and even less "personnel space" and the amount of work was back breaking work, but they set up the best OP in our AO. I recently came to this platoon in December from a very similar OP from a different troop when the platoon came from their OP to a base down in the valley. The guys in charge like to rotate officers about half way, so I was rotated to a new platoon when my last platoon rotated off their OP to be able to enjoy the "comforts" of a bigger base. Unfortunately resupply was difficult this winter and we did not receive mail for quite some time and it was almost as austere as where both my platoon and I came from. The best thing though was we came to a base with a gym and internet and phones (we got one 20 minute phone call a month by sat phone) which makes a huge difference in moral. The Men in my platoon are mostly from Texas, we have one guy from California and one from Boston and I am from Baltimore and went to Towson University

Again I cannot thank you enough for your support and if you choose to keep supporting us, my platoon came up with a wish list the majority being food (it's amazing how much comfort food improves moral and reminds you a little more of home.) and anything you end would be appreciated Beef Jerky, Noodle (top roman, cup o noodles, Thai noodles…They are huge noodle eaters), Cheese in a can, crackers, Summer Sausage, instant Oatmeal, Pepperoni, salami, pastrami, Crystal lite, Canned Tuna or Chicken, Protein Bars or powder (the healthy weight lifting guys in the platoon), Ketchup, pickles and any type of cookies.

Yeah, I know we probably sound like fat kids but we do combat patrols every day in the mountains and you burn a lot of weight off when you're climbing straight up with all the gear we carry.

Thank you for your support.
Christopher A. Cary
1LT, IN

P.S. We had the leakiest roofs as well, it was as though we were living in a sub marine, but I think we have seen the end of winter. Please give our thanks as well to all the people that support us from your community.


---


Bellport Village Neighborhood Watch Program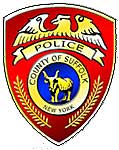 Recently, a meeting was held to discuss the forming of a Bellport Village Neighborhood Watch Program. In attendance were village officials, residents, and Sgt. Doherty of the Suffolk County Police Department.

Neighborhood Watch is a local resident conducted program designed to shine a light on a particular area of a community extending the eyes and ears of the Police Department. It is usually non-confrontational and there is no training required.

As most local crime happens during the day rather than at night, being part of a Neighborhood Watch Program doesn't mean that you have to stay up all night roaming your neighborhood. Instead, it's a matter of putting in a little time and being aware of what is "normal" for your block or community. Your job is to report anything that seems unusual.

The following link shows an example of how a neighborhood watch tip resulted in the apprehension of a burglar. Click here.

---


Bellport Native's Role In Pirate Drama
On Sunday, April 12th, Capt. Frank Castellano, the commander of the Navy destroyer USS Bainbridge, "stepped into history when Navy SEALs on his ship shot and killed pirates holding an American cargo ship's captain hostage, and then rescued the captain, who was alive and well."

Captain Castellano is a 1986 graduate of Bellport High School and his family still lives here in Bellport. Needless to say, we are all very proud of Capt. Castellano. We have no doubt that his love of the water started right here on Bellport Bay and that he has "looped" the dock many times. For more details, please click here for an April 13th Newsday article by Martin C. Evans. Photos courtesy of the U.S. Navy. Click on the photo for a larger version.


---

BHS Student Nominated To Be National Youth Correspondent
Karin Lett a junior at Bellport High School recently received notification from George Mason University in Fairfax Virginia that she has been nominated to be a National Youth Correspondent representing New York and Bellport High School at the Washington Journalism and Media Conference in July 2009. Karin was nominated based on her academic excellence and sincere interest in the field of journalism and media. As a National Youth Correspondent Karin will be distinguished as one of the most promising young leaders in this field and will join others from across the country to meet with journalism leaders, CEO's, national media figures and distinguished scholars. An invitation has been extended to attend a presentation on the Floor of the House of Representatives, panel discussions with prominent journalists at the National Press Club and a national Correspondents Gala with leaders in this profession.

Pictured from left to right are:

Alicia Ulberg, Assistant Principal, Karin Lett and Nelson Briggs, Principal of Bellport High School

Click on the photo for a larger version.


---

South Country School District "Character Counts" Update
South Country School District recently completed the third year of a district wide program entitled "Character Counts." This program encourages positive traits from students and recognizes specific qualities in student behavior including but not limited to trustworthiness, respect, responsibility, fairness, caring and citizenship.

Ms. Louise Colletti, Transportation Supervisor for the district requested that 13 students from Bellport High School be acknowledged for either their "Fairness" or "Caring" attitude while riding the bus to and from school. Certificates of Recognition were given to each student.

Pictured below from left to right in the front row is Clint Kukle, Kyle Banninger and Noel Benavidez. In the back row is Louise Colletti, Transportation Supervisor for the South Country School District, Jasmine James, Kenneth Robinson, Daniel Jones and Principal of Bellport High School, Nelson Briggs.

Click on the photo for a larger version.


---

Annual Easter Egg Hunt
It rained, it poured, but the Easter Bunny came to Bellport anyway! The annual Easter Egg Hunt went on in spite of the bad weather this year. Rather than having the Easter Egg Hunt held down at the bay as it usually is, it was moved indoors to the Community Center on Bell St. There were several different "hunts" based on the ages of the children so everyone had a good time and a chance to collect a bunch of goodies. The Easter Bunny even made a personal appearance and was available for photos! Let's hope we have blue skies and warm weather next year. Click here to see more photos of the 2009 Easter Festivities.

---

3rd Annual Bellport Bay Festival and Regatta Poster Contest
Local artists were invited to participate in the third annual Bellport poster contest. This year's competition was sponsored by the South Bay Art Association in conjunction with the Bellport Chamber of Commerce. The official poster for the Bellport Bay Festival and Regatta was chosen from among the entries. Submitted artwork reflected the essence of Bellport Bay, maritime scenes or boats of the Bellport area.

The winning artwork, above left, was an oil painting by Larry Johnston entitled, "Light of Day." Second Place, above right, was earned by Celeste Fosmire for her photo, "A Day at the Park." To see more of the submissions, and past posters, click here for photos taken by Bellport.com and the SBAA.


---

BMS Student Chosen for SCMEA Honor

Mrs. Juliette Valenti announced that Elizabeth O'Connor was chosen as the "Concertmistress," which is the first seat violin. When the students arrive to the festival they have to audition where they will sit, and are arranged in order by their skill and technique on the music they have prepared. This honor recognizes Liza as the best on Long Island in her division. Liza was put as first seat violin to lead the rest of the orchestra. She also had a large solo in the concert.


---

BHS Student Excels In American Mathematics Contest
Recently, selected high school students from higher math classes competed in the American Mathematics Contest. The purpose of the AMC is to help identify those few students from across the nation with truly exceptional mathematics talent. Bellport High School's top scorer was junior Katherine O'Connor who scored in the top 5% of students nationwide.

Katherine was also the high scorer on the high school's Math Team for this academic year's Suffolk County Math League meets. Because of her performance, Katherine has been invited to join selected students from other schools to form the Suffolk County All Star Math Team. These 25 students will train for several Saturdays at Commack High School to prepare for the New York State Math League on April 25th in Hopewell Junction New York. Katherine and the other students will then compete at the American Regional Math League on May 29th and 30th at Penn State University.

Click on the photo for a larger version.

---

March 2009
Auschwitz Survivor Speaks To Students At Bellport High School
In order to be a "Just Person," one must judge the situation, understand the problem, find a solution, and take action. The reason to do so is simple: indifference kills. These are the inspirational words from Mr. Werner Reich who developed this acronym based on his personal experiences during the Holocaust. Werner Reich, of the American Jewish Committee Long Island chapter, tries to speak to as many students as he possibly can about his experiences as a survivor because "if the good people do nothing," then the "bully and his gang win."

On March 20th, Mr. Werner Reich came to Bellport Senior High School and spoke with Mrs. Nicole Kelly's tenth grade English about his personal experiences in Auschwitz. Mr. Reich travels to as many schools as he can in the hopes that his story will help change people to become a Just Person. If the good people do nothing, then bully and his gang win. "Do not wait for others. I want you to be the first to act. Indifference kills," he said. Click on the photo for a larger version.


---

Bellport High School Students Honored During Black History Month
The Town of Brookhaven recently celebrated Black History Month by recognizing superior academic success by African American students at Bellport High School. The Black History Month Commission's "Keeping People Inspired" award ceremony honored twenty three 12th grade students who had a grade point average of 3.0 or higher. Students were invited to attend a ceremony at the Town of Brookhaven Offices. Mr. Raymond Walsh, Superintendent, Mrs. Alicia Ulberg, Assistant Principal, Mr. Greg Miglino, Board of Education President and Mr. Carl Moodt, Board of Education Vice President were present for the recognition.

Pictured are: Front row: Alicia Ulberg, Assistant Principal, Sandra Belford, Latisha Robinson, L'leisha Stevens, Regina Miller, Andrea Leebold, Greg Miglino, Board of Education President, Kamilah Blackett, Andrew Vanasco

Back row: Nelson Briggs, Principal, Raymond Walsh, Superintendent, Carl Moodt, Board of Education Vice President, Jon Brite, Valerie Dawson-Phillips, Michelle Henderson, Brianna Plummer, Devon Daniels, 1988 Graduate and Vice Chair of Black History Commission

Click on the photo for a larger version.


---

Mark Lesko Meets With Local Voters
On Sunday, March 22nd, Bellport.com was invited by Sue Hornik, Diane Pettit, and Robin Roe to attend a "Meet and Greet" get together for Mark Lesko who is running for Brookhaven Town Supervisor. About 40 local residents attended the meeting and were able to ask questions and express their concerns to the candidate in an intimate, one on one, atmosphere. If you ever get a chance to attend such a meeting, please do so as it gives you a unique opportunity to weigh how closely a candidate's views coincide with your own.

The special election for Brookhaven Town Supervisor will be held on Tuesday, March 31st which isn't very far off. We urge you to come out and vote and support your candidate. A low voter turnout is expected so every vote will carry a lot of weight!
---

Bellport High School Students "Tap the Sap"
Students from Mrs. Kryl and Mr. Auth's "Exploring the Natural Resources of Long Island" class recently got a lesson on "Tapping the Sap" by using the earth's resources to make their own maple syrup for breakfast. Trees on the grounds of Bellport High School were "tapped" by using a hand drill, drilling two inches into the trees, inserting a dowel that has been drilled out (called a spile) and attaching a water bottle to collect the sap. This project gathered approximately 8 gallons of sap that was boiled down to about 1/5 of a gallon of syrup. Students enjoyed the syrup on pancakes the next day.

Pictured are students in Mrs. Kryl (adorned in her St. Patrick's Day attire), Mr. Auth and students in the Exploring the Natural Resources of Long Island class. Click on the photo for a larger version.


---

Bellport High School Student, Ryan Barone Excels In Culinary Competition
Ryan Barone a junior at Bellport High School recently participated in the Skills USA Long Island Culinary Competition held at the Wilson Tech Center in Dix Hills. Ryan is presently completing his first year of a two year Culinary Arts program through Eastern Suffolk BOCES and was selected to represent his class at the regional competition based upon recommendations from his instructors Matthew Kozak and Chris Berquist at BOCES. Ryan's grades, attendance and demonstration of ability were the determining factors for this recommendation. Ryan works at Porters on the Lane in Bellport where Head Chef Sean Blakeslee and Chef Dan Morgan continued to coach him for the regional competition. Students entered into the competition are not told what they will be preparing. Ryan was instructed to make an appetizer of two mushroom tarts and an entrée of pan roasted salmon with tomato vinaigrette. As a freestyle entre Ryan made a mushroom and parmesan risotto with zucchini and squash as a vegetable presented in the form of a bird's nest. Ryan placed 6th which enabled him to qualify for the state competition at Syracuse in April. Click on the photo for a larger version.


---

Bellport High School Chess Team Places 2nd In Suffolk Country Chess League
The Bellport High School Chess Team placed second in the Suffolk County Chess League. The "Bellport Team" consisting of Gourav Khadge, Paul Celentano, Daniel; Garisto, Steven Taylor, Ian Patterson, Vaughn Washington, Austin Roe, Devin Weisberger, Mahdi Hossain, Sheldon Derenoncourt, Arya Seghatoleslami, Khalid Hossain, Lynziel Johnson, Eliezer Arriaza, Rachel Celentano, Caitlyn Grafing and Rasheed Terry competed against seven different schools on Long Island after holding internal tournaments to vie for ranking and board placement. This was all in preparation for the Suffolk County Tournament. Advisor Rodney O'Neal and Principal Nelson C. Briggs are proud to announce that this status is the best the students have accomplished in several years and recognize the team's outstanding accomplishment. Click on the photo for a larger version.


---

Bellport High School Students Enjoy A "Sweet" Experiment
Students in the Science classes of Mr. Charles Valentine at Bellport High School created a cell model from everyday materials. Students made either a plant or an animal cell and had to include and label various cellular organelles that are appropriate for that cell. Students were graded according to the accuracy of their labeling and the number of organelles in their model.

Lindsay Petrocelli, shown in the picture made a cake to represent a plant cell. The organelles were as follows: An Oreo represented the nucleus; Twizzlers were the endoplasmic reticulum; Green Skittles for the chloroplast; Gushers were used for the mitochondria; Chocolate sprinkles for the ribosome; Green icing for the cell membrane; Green sprinkles for the cell wall; Colorful sprinkles for the nucleolus and Caramel for the golgi apparatus.

Mr. Valentine's students were very inventive and creative with designing the cell models. Click on the photo for a larger version.


---

February 2009
Bellport High School Holds Winter Blood Drive
Once again students and staff at Bellport High School showed their true spirit of giving at the Winter Blood Drive held on February 27th. The Senior National Honor Society at Bellport High School sponsors three "Saving a Life" days a year encouraging students, staff and community people to donate much needed blood. Mr. Joseph Folks, Honor Society advisor and Ms. Diane Poulos, health teacher, organizers of these events reported that a total of 163 people donated making this drive the third highest for the school. Each year Bellport High School receives an Award of Distinction for recording the highest student turnout. The third and final blood drive of the 2008-2009 school year is scheduled for Thursday, May 28th at Bellport High School and is open to all members of the high school, parents and community members. Please join them for this community spirited event to help save lives!

Pictured left to right: Matt Wagner, Tess Marullo (Long Island Blood Services), Joe Folks, National Senior Honor Society Advisor and Tim Kropp. Click on the photo for a larger version.
---

Bellport High School Musician Selected For 2009 All-Eastern Performing Ensemble
More than 650 of the most musically talented high school students in the Eastern region of the United States have been selected to perform in the 2009 MENC All-Eastern Honors Ensembles. Bellport High School musician Paul Celentano (French Horn) has been selected as a member of the All-Eastern Symphonic Band. This exceptional student will prepare remarkably challenging music that he will perform under the leadership of a prominent conductor in this biennial event. Participating students will spend three days rehearsing during the Eastern Division Conference of MENC (Music Educators' National Conference) for a concert performance on Sunday, March 15th at the Veterans Memorial Auditorium for the Performing Arts, in Providence, Rhode Island.

The MENC All-Eastern Honors Ensembles, consisting of the Symphonic Band, Symphony Orchestra, Mixed Chorus and Jazz Ensemble, are organized by members of MENC. Student participation from each state is determined by a percentage of the total MENC Eastern Division membership, with no state given less than two percent. Each of the state music educators associations in the Eastern Division (CT, DC, DE, MA, MD, ME, NH, NJ, NY, RI, PA and VT) oversee the selection process in their state during the Spring and early Fall of the year prior to the event. All recommended students must have been selected to, and participated in, their home All-State Music Festival.

Congratulations, Paul! The South Country School District music department is very proud to have you represent Bellport High School and the South Country School District at this highly celebrated event!

---

January 2009

Bellport High School Boys Indoor Track Team Members Continue To Excel
Jaquan Holland, a junior at Bellport High School, just completed the winter indoor track season ranked second (2nd) in New York State in the 200m event. His best time of 22.01 seconds was only .30 seconds behind the first (1st) ranked runner. Congratulations, Jaquan!

Jaquan is currently the fastest runner in Suffolk County in the 300m event in winter track. He is also ranked 5th in New York State and 10th in the U.S. in that event. Jaquan also is ranked 11th in the U.S. in the 200m event and 4th in New York State in that event.



---

55 Bellport Students Selected For SCMEA All-County Music Festival
The Suffolk County Music Educators' Association (SCMEA) selected 55 South Country School District musicians as members of the 2009 All-County Music Festival. Bellport has representatives in all three performing organizations, including the All-County Band, Chorus, and Orchestra. Selections of All-County students were made from NYSSMA Solo Festival evaluation sheets / scores and nominations submitted by district music teachers. The SCMEA All-County Music Festival recognizes Suffolk's most accomplished music students in grades 5-10. The three-day festival will culminate in the following concert performances at Southampton High School: Division I- Sunday, March 15th at 1:00pm, Division II- Sunday, March 15th at 5:00pm, and Division III- Saturday, March 14th, at 8:00pm. Congratulations to all of the students who were selected!

---
Everyone in Bellport knows that it's been cold enough for ice this year and sure enough, there it was on Sunday, January 25th. Irv Gordon was nice enough to send us some great photos that he took! Thanks Irv!!! Click here to see all of the photos.





We guess one sailor didn't get the word that it was going to be COLD! His poor sailboat is stranded on its mooring. If the ice gets very thick, we hope the ice doesn't take the boat with it when the sheet of ice moves out into the bay. There's no mooring that will hold a boat in place against the movement of the ice. Thank you to Irene Baumfalk for providing the two photos above.