December 2007
Joint Village Board / Waterfront Commission Meeting...
A joint meeting of the Bellport Village Board and the Bellport Waterfront Commission was held on December 15. Below are each of the topics which were discussed.


Click here for a copy of the Commission's report to the Village Board
1, Introductory remarks
7, Otis Lane repairs
2, Marina Codes and the application process
8, Golf Course repairs
3, Future unused boat slip policy
9, Illegal Dock
4, Proper securing of boats
10, Unitarian Church bulkhead
5, Disposition of boat slips unused in 2007
11, Closing comments
6, Ho Hum Beach repairs
12, Executive Session
---

For all you Snowbirds out there, here's the first snow of the season!
Click on any photo below to view a larger version.
---


The Bellport Garden Club's Marsh and Mistletoe Christmas House
The Bellport Garden Club's much anticipated biennial event was a huge success. Beautifully displayed floral arrangements, wreaths and garlands were available for purchase and The Barntique was also filled to the rafters with many other wonderful and varied items. Delicious refreshments were served while you enjoyed looking out at the spectacular water views.

Click here to see photos provided by the Garden Club of the 2007 Marsh and Mistletoe Christmas House

---

The Holiday Season Starts Off With A Bang!
Saturday, December 1st, was sunny, cold, and very busy around town. Many organizations, and the Village itself, scheduled their Holiday events for this Saturday. If you weren't able to make it, have no fear... Bellport.com was there for you. Below you'll find photographs that will give you a feel for the events that took place.

The United Methodist Church's Christmas Bazaar was very large and well attended. You could find all kinds of gifts for the Holidays.

The Christ Episcopal Church's Christmas Fair wasn't quite as large, but it was well attended with many hand crafted gifts to choose from. They would even hand make Holiday decorations for you while you waited!

The Unitarian Universalist Fellowship's Holiday Victorian Tea is really special. In addition to gifts for the Holidays, they have two seatings for their Victorian Tea which features home made goodies of all sorts. It was difficult to drag ourselves away.

Finally, there was soup tasting at the four corners, Santa at the new gazebo, and Santa's reindeer at the Sugar Loaf Cafe, along with hot chocolate and candy canes for the kids.

Click on any of the photos below to take a better look!

Bellport United Methodist Church Annual Christmas Bazaar
The Christ Episcopal Church Christmas Fair
Unitarian Universalist Fellowship of Bellport Annual Holiday Victorian Tea
---

November 2007
Bellport High School History Club Takes Part In Their Second Annual Cemetery Clean-up
On Saturday, November 18th, the Bellport High School History Club, along with Student's for Environmental Quality (SEQ), took part in their second annual Cemetery Clean-up. Working with local historian John Dietz and in coordination with Brookhaven Hamlet resident Helen Geraghty, the club targeted the Rose Family cemetery on Jared's Path Lane in Brookhaven. The cemetery holds the graves of several prominent early residents of the area, including Revolutionary War veterans. The students plotted the exact location of the graves in preparation for an updated map of the site. In addition, previously missing graves were uncovered and documented for possible future restoration. "There was a real electricity in the air as some of our BHS students located headstones that hadn't been visible for decades. It was a great reminder of how significant our local history can be", said co-advisor and BHS Social Studies teacher Dennis Pluth.
---

Tea & Poetry - A Reading with Charles Fishman
The Bellport is always happy to "showcase" local artists. On a recent cold Sunday, Charles Ades Fishman read some of his favorite poetry to a group warmed by The Bellport's wood burning stove and hot tea.






---

South Bay Art Association's 21st Annual Student Art Show and Opening Reception
This year's Student Art Show was held at the Village Community Center. As usual, the entries were wonderful and all of the students should be proud of their work.



---

September 2007



Nine Bellport High School Musicians Selected For 2007 All-County Music Festival
Nine Bellport High School musicians were chosen to participate in the 2007 High School All-County Music Festival. The Suffolk Chapter of the New York State Council of Administrators of Music Education (NYSCAME) and the Suffolk Music Educators' Association (SCMEA) sponsor this event jointly. Bellport has representatives in the All-County Band, Mixed Chorus, Women's Chorus and Symphony Orchestra. This festival recognizes Suffolk's most accomplished high school music students in grades 11 and 12.

---


Former Bellport Resident Nicole Derby, Raises Funds For ALS In Honor Of Aunt Patricia Morgan
| | |
| --- | --- |
| | |
| Nicole and her sister, Tiffany | |
Nicole Derby's quest to help fight ALS, or Lou Gehrig's Disease, began when she found out that her aunt, Patricia Morgan, had been afflicted with the fatality. The first sign of the disease appeared at a family gathering in December 2005, when Patricia Morgan's speech was exaggeratedly slurred. Nicole, who grew up in Bellport, assumed her aunt had had one too many cocktails, and Patricia blamed a medication she had been taking for causing the speech impairment. But even after Patricia stopped taking the medication, her speech continued to worsen, and had become barely comprehendible by June 2006. "I spent much of the time guessing what she was saying," said Nicole. "We started to rely more on email as a way to keep in touch." Patricia couldn't swallow her food or pucker her lips. Her mouth was becoming paralyzed.

Since she learned of her aunt's illness, Nicole has made a strong effort to raise money for ALS research and patient care, as well as general awareness of the disease. For the past two years she has participated in The ALS Association's Long Island Walk to D'Feet ALS, and with her team has raised $3500. The Walk gives Nicole and her aunt, as well as thousands of ALS patients and their families, hope that one day a cure for ALS will be found. Nicole and her team, "Patty Cakes," have found that the Walk is a fun day for family and friends to come out and support loved ones with ALS as well as the entire ALS community. Nicole also occasionally volunteers at The ALS Association's Rochester support group, which her aunt attends.

The ALS Association is a leader in the fight to cure and treat ALS through global cutting-edge research, and empowers people with Lou Gehrig's disease and their families to live fuller lives by providing them with compassionate care and support. The Greater New York Chapter provides services to ALS patients and family members in the five boroughs of New York City, Long Island, Westchester County, Rockland County, and northern and central New Jersey.

The Walk to D'Feet ALS is the signature event of The ALS Association. In 2007, over 150 Walks will be held nationwide. The Long Island Walk to D'Feet ALS is the largest in the country and is scheduled for Sunday, September 30th at Eisenhower Park in East Meadow. Check-in begins at 9:00am and the Walk begins at 11:00am. The event is rain or shine, and the Walk is stroller and wheelchair accessible. For more information, call 800-672-8857 or go to www.als-ny.org.


---

August 2007
LIGALY's "On The Bay 2007"
On Sunday, August 19th, LIGALY held their annual "On the Bay" fundraiser event in Bellport at the waterfront home of Mr. Carl Jacobs. Although the skies were cloudy, the weather held and everyone had a fabulous time! This year, Carson Kressley of "Queer Eye For The Straight Guy" was honored for his visibility and advocacy on behalf of GLBT youth!Proceeds from the event benefited Long Island Gay and Lesbian Youth (LIGALY), and the vital services LIGALY provides to thousands of gay, lesbian, bisexual, and transgender (GLBT) youth and families annually. Click here to see more photos from the event.

---


SBAA Summer Plein Air Sketching Sessions
During the summer, the SBAA moves its Tuesday morning sketch groups outdoors to various locations for plein air sketching. Recently, the group met at Laurie Fosmire's garden in East Patchogue and took photos of their sketching session. Click here to see more photos from the event and for more information about the SBAA.














---

July 2007
South Country Lions Club Annual Golf Outing
The South Country Lions Club hosted its 31st Annual Golf Outing on Monday, July 30, 2007 at the Rock Hill Golf and Country Club in Manorville. With over 100 golfers in attendance, this event is one of the organization's major fundraisers. Click here for more information about the South Country Lions Club.





---

Bellport Day 2007
The 2007 Bellport Day Festival was held on Saturday, July 21st. The weather was beautiful and hundreds of people attended! There was a lot to see and do, but some of the highlights included: Carla Marla's Ice Cream Eating Contest, dunking Mayor Trotta in the "Dunk Tank," the Bellport Fire Dept's Annual Craft Fair, a Chicken BBQ at the Bellport United Methodist Church, and lots of specials from businesses in the Village, including special antique appraisals from Pamela Lerner and Kate Carmel Antiques!

Click here to see more photos from the 2007 Bellport Day Festival!



---


Bellport Fire Dept. Buzzard Hook and Ladder Co. 10th Annual Craft Fair
The Bellport Fire Dept. Buzzard Hook and Ladder Co. held their 10th annual craft fair on Saturday, July 21st. Over 50 vendors were on hand with a wide assortment of crafts such as jewelry, children's toys, giftware, hand-painted birdhouses, furniture, crochet and knit items, dolls, country items, etc. Click on the photo to see more photos from the 10th Annual Craft Fair!



---



Carla Marla's 1st Annual Ice Cream Eating Contest at Bellport Day 2007
Carla Marla's Ice Cream Parlor sponsored their 1st Annual Ice Cream Eating Contest at Bellport Day 2007. Contestants were given an extra, EXTRA large sundae to eat and the first to finish won! No spoons allowed! The winners were given "golden scooper" trophies, and gift certificates were given to all participants. Click on the photo to the left to see more photos from the contest!



---

The SBAA Participates In Bellport Day 2007
As part of the Bellport Day 2007 activities, four artists from the South Bay Art Association demonstrated printmaking, sculpture, mat cutting and portrait sketching for the public.






---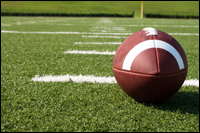 We received the following email from Jacquelyn Schwicke, a Bellport resident, regarding a new book featuring Bellport Football:

"A new book, titled "The Dynasties: Long Island High School Football," has been recently published, and features a chapter on the Bellport High School Varsity Football program and Coach Joe Cipp. The author of the book is Chris Vacarro, a writer for Ultimate Athlete Magazine, which focuses only on sports on Long Island. This is Vacarro's first book, and it is an easy, enjoyable read for both fans of the program and those who seek information about the phenomenon of high school football! The book can be purchased online only by going to the following website."


---


More Playground Equipment Added At The Marina
Two new pieces of playground equipment are up at the Marina. The fire engine was restored to much better than new condition by the members of the Bellport Fire Department. The slide is fully operational and the other new pieces should be ready to go in a few days. Click on either photo above to enlarge.
---

2007 Clipper Classic Race
The 2007 Clipper Classic Race was held on Sunday, July 8th in Bellport. Hundreds of runners and walkers participated in this annual event! Click on the photo above to see more photos from the race.
---

Artists On The Lane Outdoor Art Show, July 4th
The Annual "Artists On The Lane" Outdoor Art Show, presented by the South Bay Art Association, was held on Wednesday, July 4th on Bellport Lane.

This is one of the largest outdoor art shows on Long Island and draws artists from all over the country. The show is devoted to fine art, displayed along the sidewalks of lovely Bellport Lane, all the way down to the Bay. Click on the photo to the left to see more photos from the Show.
---

June 2007
The Boys and Girls Club Of The Bellport Area's "Beach Ball 2007" Event
The Boys and Girls Club of the Bellport Area held their 4th Annual Beach Ball, "Calypso Under The Stars," on Saturday, June 23rd. Over 500 guests attended this successful event held at the waterfront home of former Massachusetts Governor William Weld and Leslie Marshall. More than $200,000 was raised to support Club programs and activities! Click on the photo to see more photos from the event!



---

Phil Gallo Has Passed Away
We are deeply sorry to have to tell you that Bellport Village Deputy Mayor and Trustee, Philip Gallo, has passed away after a very short illness.

It was only about a month ago that Phil became ill on a vacation trip to Italy. In spite of not feeling well, Phil soldiered on and participated in the Meet The Candidates Night that took place only two weeks ago. He did so because he loved and cared about the Village and he wanted to do everything possible to help his fellow residents. When asked why he was running for re-election again, after having served on the Village Board for ten years, Phil said, "Because I believe in giving back to the community

Phil was one of those people who always had a kind word for everyone, and never a bad one. He was never too busy to stop what he was doing and give you a hand. That's just part of why everyone loved Phil so much.

Our hearts go out to Phil's wonderful wife of 51 years, Joyce, their 3 children, 20 grandchildren, and 3 great grandchildren.

If the measure of how you lead your life is the number of people who stop by to say their last goodbyes, then Phil Gallo lead the kind of life we should all aspire too. Over 1,000 people stopped by the Lucia & Orlando Funeral Home on Sunday to say their last goodbyes.

We're going to miss you Phil.
---

Bellport Garden Club's Street Garden Recognition Program
The Bellport Garden Club recently started a Street Garden Recognition Program to honor those with gardens planned primarily for the pleasure of neighbors and passersby. The Garden Club received 44 applicants around Bellport, Brookhaven Hamlet, East Patchogue and Yaphank. Everyone who participated received a plaque. The Club was very pleased with the turn-out for the event. The Club hopes for even more participation next year and that this project helps to make Bellport an even prettier place to live!

---


Beautiful Garden On Station Road
We received the following email and above photos from Herge Jansen, a longtime Bellport resident who now lives in Rocky Point.

"I would like to bring to your attention the beautification of a house and garden on Station Road, that seems to get better looking every time I drive by. With the permission of the owner, I took the above photos. He told me (the owner) that the Mayor once drove by and gave him a "thumbs up." I would think that everyone driving by would enjoy the paintings, sculptures garden and general improvement of that stretch of Station Road."

Click on any photo above to view a larger version.
---


Marina Playground Renovation Update
The first pieces of the new playground equipment for the Marina have arrived! While "Looping The Dock," we noticed two new swing sets on Saturday. One set is for older children and parents and the other for younger children. We'll be sure to let you know as new pieces of playground equipment arrive. Click on either photo above to enlarge.

As summer rapidly approaches, we are all excited at the prospect of enjoying the outdoors and all that Bellport Village has to offer. One of the highlights for Village residents, and their surrounding neighbors, has always been the marina at the foot of Bellport Lane. As many of you may have noticed, the Playground in the marina is in need of an upgrade and a group has gotten together to raise money for the refurbishment of the playground. Donations are still being accepted to finish the playground upgrade. Please follow the two links below to see the plans for the new playground area and to read about how you can help.

Click here to see an artist's rendering of the proposed new playground.

Click this gate for information on how you can donate to the project.

---


Greater Bellport, Developing A Community Plan
On Thursday, June 29th, a meeting was held at the Central Dems 4 Brookhaven headquarters to discuss the community plan for developing the Greater Bellport area. The meeting was hosted by Jane Roe-Tierney and the guest speakers were Councilwoman Connie Kepert and the Greater Bellport Coalition's Co-chairpersons, Georgette Grier-Key and John Rogers. Click on any photo below to view a larger version.

The Greater Bellport area is defined as most of the area encompassed by the South Country School District. The idea behind the development of the plan is to have the community, rather than developers, determine the future of development in the Greater Bellport area. The plan is to guide future development towards small town living rather than the strip malls that have been so prevalent over the past 50 years.

The members of the Greater Bellport Coalition include:
Bellport United Methodist Church
Bellport Youth Football
BHEP Alliance Inc.
Boys and Girls Club
Central Bellport Civic Association
Habitat for Humanity of Suffolk
HELP Suffolk
Long Island Housing Partnership
New Bethel E.P.C.
Old South Haven Presbyterian Church
Open Door Church
Sills Road Association
South Country Board of Education
South Country Conference
South Country Land Trust
South Country School District
St. Joseph the Worker Church
TISK Learning Center
Victory Church of God
Victory Housing Development
The goals of the Coalition are:
Better transportation: Including Station Road improvements, better pedestrian access, and improved public transportation
Business/Economic Development: Improved commercial mix and the addressing of Montauk Hwy and the Outlet Center
The creation of a "Main Street" on Station Road or Montauk Hwy
More open space, including improved safety, existing facilities, and the development of new parks
Cultural: The completion of the Indian Museum and the development of more cultural facilities
Environmental: Redevelop/Clean Brownfields
Urban Design: Streetscape and storefront beautification, Montauk cleanup/landscaping
Housing: Develop mixed use buildings
---

Carlton Shaw Memorial Walk
If you're a "glass half full" kind of person, you try to find the good in some of the bad things that happen in life. Certainly, Carlton Shaw's tragic death was a terrible thing, but the way our community has come together to try to help his family makes us proud of all of you.

On Sunday, June 10th, the Bellport High School Student Council organized a walk to raise money for Carlton Shaw's family. At first, the plan was to involve only the students, but there were so many people and organizations that wanted to help that the walk had to be expanded to include anyone and everyone.

Hundreds of walkers participated and were supported by the Hagerman Fire Department and the South Country Ambulance Company. If you would like to make a donation, you can send a check made out to the Carlton Shaw Memorial Fund and send it to Bellport High School, 205 Beaver Dam Road, Brookhaven, NY 11719, Attn: Ellen Hoffman. All of the proceeds will go to Carlton Shaw's family.

We don't usually post this many photographs of a particular event, but we wanted to show as many of the wonderful people as possible who participated in the walk. Click on any photo below to view a larger version.


---
We will add details as they become available, but we wanted to share these fantastic photos, taken by Tim Edwards of Fire News, with you as soon as possible. Click on any photo below to view a larger version.

Here is the first information available from the Bellport Fire Department...

"On Wednesday, June 6, 2007, at approximately 10:15am the Bellport Fire Department was called to a boat fire at the Bellport Dock. First on scene was Lieutenant Jason Crane who notified Second Assistant Chief Dane Hartmann that there was a working boat fire. Bellport's Fire Boat 5-1-26 responded along with Bellport's Engine 5-1-3 who stretched a 2 1/2" line and went to work. Second Assistant Chief Dane Hartmann called for mutuals with one engine from Hagerman and one Engine from Brookhaven to respond to the scene. Suffolk County PD Marine Bureau responded with 4 boats to lend a hand. The fire was quickly knocked down with only minor damage to nearby boats. The cause of the fire is unknown and still under investigation."

---
We received several photographs from Bellport resident, Lauren Porter for use in the Bellport.com Photo Gallery, however these particular photos were very special. Tragically, two of Lauren's dogs, Zena and Bruiser, had their lives taken due to the recent contaminated dog food outbreak. In their memory, we asked Lauren to write us a little about Zena and Bruiser. Here's what she had to say:

"In the picture of Bailey, Zena & Bruiser sitting in a row is my daughter Meagan who is also dressed up as a puppy. That picture was taken prior to Meagan having any siblings and she was just trying to fit in with her companions.
In the picture of the dogs carrying the stick Bailey (female also daughter of Bruiser & Zena) is on the left, Bruiser (male) middle and Zena (female) on the right. Their favorite place to go to is the end of S. Howells Pt. Rd. in the pickup truck with a stick. They absolutely loved everything about the beach including rolling in the sand, fetching the stick and just sun bathing. Bruiser & Bailey were very competitive about swimming to the stick and bringing it back to shore where Zena, who we called "land shark," would be waiting to steal it from them." Click on any photo above to view a larger version.


---

The Bellport Camera Club Exhibits At The South Country Library
The Bellport Camera Club is exhibiting an interesting variety of photographs at the South Country Library on Station Road. The exhibit will be on display for the month of June in the lower level of the library. Be sure to visit the library and check it out! Click here for more information about the Bellport Camera Club.





---

May 2007


Bellport Resident Helps To Organize Fundraiser For Schneider Children's Hospital
The Division of Neonatal Medicine at Schneider Children's Hospital in New Hyde Park received a generous gift following a fundraising event held at Oceanside Autowash on Sunday, May 27th. Al Pennachia, of Hicksville, and Al Carrabis, a Bellport resident, organized the event, which raised more than $10,000. Pictured above (left to right): Al Pennachia of Hicksville; Dennis Davidson, chief, Division of Neonatal Medicine at Schneider Children's Hospital; and Al Carrabis of Bellport. Click the photo to enlarge.

The Division of Neonatal Medicine at Schneider Children's Hospital provides one of the largest and most advanced newborn intensive care services in the United States. With two regional neonatal centers located minutes from each other, as well as nine affiliated hospitals in Staten Island, Queens and Long Island, the division has the responsibility of caring for almost 27,000 newborns a year – 10 percent of all infants born annually in New York State.

---


Want To Get Rid Of Those Annoying Ad Flyers?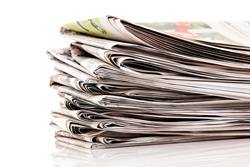 We just received a note from Village Resident, Elaine Hendrie suggesting that if you don't want those pesky and annoying ad flyers dropped in front of your house, you can call Newsday/ Distributors Systems of America at 631-843-3973 and tell them that you don't want the flyers delivered to your home. Flyers piling up in front of your house are a sure fire sign that no one is home!



---

Memorial Day Parade
The Annual Memorial Day Parade through downtown Bellport was held on Monday, May 28th. Click on the photo to the left to see more photos from the parade!








---

Bellport Garden Club Plant Sale
Garden Club Members held a plant sale on May 28th at the Annual Memorial Day Parade in downtown Bellport. This sale offered a great chance to get a jump start on spring planting and support the Garden Club at the same time! Click on the photo to the left to see more photos from the event!





---

SBAA 50th Annual Member Exhibit
The South Bay Art Association held its 50th Annual Member Exhibit May 26th - May 28th at the Bellport Community Center. Click on the photo to the left to see more award winning art work from the exhibit.







---

New Around Town...
At times, I think of myself as Bob Lyons with a camera when I'm walking around town. In the last week I've seen some major changes in Bellport Village that you might not be aware of. Click on any photo above to view a larger version.


There's a new gazebo in the Village Green, across from the Community Center!
There's a new Bakery coming to town!
There's a new Tailor coming to town!
Carla Marla's has a special treat and a welcome for your pup!
---

April 2007
Brookhaven Elementary School Cares About The Community
The families and students of Brookhaven Elementary School have been busy creating caring baskets and participating in "Locks of Love" as a way to implement the district's character education program, CHARACTER COUNTS.
---

And You Thought YOUR Day Was Bad...
This photo was taken by resident Elaine Hendrie, of a CVS truck that seems to have taken a wrong turn down Bellport Lane. It could have been worse; he could have continued on into the Bay....

Click on the photo for a larger version...






---

March 2007


The Easter Bunny Visited Carla Marla's Ice Cream Parlor!
On Saturday, March 31st, Carla Marla's Ice Cream Parlor had a visit from the Easter Bunny! Carla Marla's provided FREE photos with the Easter Bunny for anyone who stopped by the shop. Even our fearless Bellport.com photographer couldn't resist having his picture taken! And of course everyone used this as a great opportunity to enjoy some of Carla Marla's tasty treats! Click on any photo above to view a larger version.

Click here for more information about Carla Marla's Ice Cream Parlor.
---


Nathaniel Petrocine Invited to Compete at Snowboard National Championships
Nathaniel Petrocine, son of Tom and Linda Petrocine of South Kent, CT and grandson of Mrs. Elizabeth Petrocine of Bellport, has won a spot in the United States of America Snowboarding Association (USASA) Junior Men's Boardercross National Championship, to be held in Lake Tahoe the first week of April, 2007. Boardercross is a series of races with four competitors at a time on a winding course with jumps. For the 2007 season Nathaniel ranked 27th nationally in his age group, boys 16 and 17. He competed for his school, Holderness School in Plymouth, New Hampshire, where he is a sophomore Honors student. He is currently training in Winter Park, Colorado prior to leaving for Lake Tahoe.


---


Bellport High School Students Receive Awards For Their Work At The Parrish Museum Exhibition Competition
Two Bellport High School Students received Honorable Mention awards for their work displayed in the Parrish Museum's High School Art Exhibition Competition. The award winning students were Justine Quinones for a Computer Graphic Self Portrait, and Yasamin Mukhtarzada for a Watercolor Painting. In total, twenty-three Bellport High School students displayed their work at the Exhibition and Competition. The Parrish Museum exhibition was open to all high schools in the townships of Brookhaven, Southampton, Southold, and East Hampton and was on view from March 11th through March 25th. Participating seniors competed for $200 cash prizes in six categories: Painting, Sculpture, Computer Graphics, Drawing/Printmaking and Mixed Media. Parrish Museum is located at 25 Job's Lane, Southampton, NY 11968.

Pictured above are several of the students who had work entered into the show and attended the opening. They are (from left to right): Carynne Litcher, Kerin Lawlor, Samantha Horn, Christine Jaeger, Lauren Grucci, Amanda Cervone, David Farinella, Emily Hagerman, and Justine Quinones (Honorable Mention, Computer Graphics). Click on the photo above to view a larger version.


---

February 2007


Town Of Brookhaven Industrial Development Agency Public Hearing Regarding the Caithness Power Plant, February 26, 2007
On February 26th, a public hearing was held in the Brookhaven Town Offices regarding financial aspects of the Caithness Power Plant. As most of you were not able to attend the meeting, Bellport.com attended for you. Below is a recording of the entire meeting and we've also split out comments made by Dr. Susan Agruso, South Country Schools Superintendent, and School Board Members James Vaughan and Gregory Miglino. Click on any photo below to view a larger version.

Members of the
IDA Board

Aerial view of the site

Schedule of payments
| | | | |
| --- | --- | --- | --- |
| | | | At one point in the meeting, "Homeland Security" was called to remove the shovel one of the members of the audience brought with them. We never did find out what the shovel was for. You can't make this stuff up! |

Superintendent Agruso's Comments




School Board Member James Vaughan's Comments




School Board Member Gregory Miglino's Comments




---


Aerial Views Of Iceboating in Brookhaven Hamlet
Rich Giannotti is well known around town for his little yellow airplane. We took a flight with Rich on Saturday to see how the iceboating was coming off the end of Motts Lane in Brookhaven Hamlet. As you can see, it's coming along nicely. At least a few of us are enjoying the cold weather!

Click on any photo below to view a larger version.


---



Toby Walker Video And Photos On Bellport.com...
Back in January, we told you about a wonderful concert our friend, Toby Walker, was about to give at the Boulton Center in Bayshore. As we expected, nearly 300 people attended and the show was sold out. We're sure that some of you were disappointed because you weren't able to get tickets.

At that time, we also posted a recording of Toby playing Nobody's Fault But Mine which was made on New Year's Eve at our home.

Well, we can't make up for your not being able to attend the Concert, but we have just posted photos from the Concert and a Video of Toby playing the final version of Nobody's Fault But Mine. This is the actual recording that will appear on Toby's next CD which will be out in a few months.

Sit back, turn up your speakers, and enjoy!
---

January 2007


Bob Wallen Performs At Painters'
If you've been wanting to take in some live music, but didn't know where to go, Painters' Restaurant is THE place. Every Thursday evening, starting February 1st, Painters' is featuring live Blues and Jazz entertainment from 7:00pm-11:00pm with no cover charge!

On February 1st, the featured performer was Bob Wallen who many of you know from his many "gigs" in and around Bellport. Bob's music is a mix of both Blues and Jazz and is always sure to please. Bob will be performing again at Painters' on February 8th so come on down and enjoy some great music.


---


Numerous South Country Students Selected For SCMEA All-County Music Festival
The Suffolk County Music Educators' Association (SCMEA) selected 52 musicians in the South Country School district to be members of the 2007 All-County Music Festival. Bellport has representatives in all three performing organizations, including the All-County Band, Chorus, and Orchestra. Three rehearsals, totaling 14 hours, will culminate in several concerts at Comsewogue High School on Saturday, March 10th and Sunday, March 11th. Selections of All-County students were made from NYSSMA Solo Festival evaluation sheets / scores and nominations submitted by district music teachers. The SCMEA All-County Music Festival recognizes Suffolk's most accomplished music students in grades 5-10.

---



Playcrafters Performs A Dramatic Reading At Christ Episcopal Church
On Sunday, January 28th, Playcrafters Theatre Group performed a dramatic reading of "The Man Who Came to Dinner" at Christ Episcopal Church Hall in Bellport. The performance was free to members of Playcrafters and guests paid $7. A variety of desserts and coffee were served. Approximately 70 people were in attendance and laughter was in abundance. Some Bellport residents participating were Peter Morrison, Jane and Bill Love, and George Loizides (who also directed). Click here for more information about Playcrafters.


---


Ten South Country String Students Selected To The 2007 Long Island String Festival
The Long Island String Festival Association (LISFA) announced the selection of South Country School District String musicians to perform with the 2007 LISFA String Orchestras. The LISFA festival consists of string orchestras at the elementary, middle school, junior high and high school level and features the finest string musicians in Suffolk Country. Students are selected based upon scores from performances at the NYSSMA Spring Solo and Ensemble Festival, held last June, and upon recommendations submitted by the South Country string faculty.

Members of the Junior High and High School Division will rehearse at Ward Melville High School on Friday, February 2nd and Saturday, February 3rd. The festival will culminate with a public concert presented on Sunday, February 4th at 1:00pm. in the Ward Melville High School auditorium.

The elementary and middle school participants will attend rehearsals at Northport High School on Friday, January 19th and Saturday, January 20th. Their festival will be presented on Sunday, January 21st at 1:00pm. in the Northport High School auditorium.

In all, three students were chosen from Bellport High School, five from the Middle School and two from Frank P. Long. Congratulations to each of these fine musicians for representing themselves and their school district at such a prestigious event! South Country LISFA members are:
Elementary Division (Grade 5):
Olivia Gassner
Violin
Madeline Mojallali
Cello
Middle School Division (Grades 6-7):
Timothy Carney
Viola
Elizabeth O'Connor
Violin
Andrea Leelike
Violin
Sam Polins
Viola
Junior High Division (Grades 8-9):
Jessica Polins
Viola
Paulina Salcedo-Watson
Viola
Matthew Zampariello
Violin
High School Division (Grades 10-12):
Jonathon Lee
Violin