December 2021
---
The South Country Lions Club Distributes Holiday Dinners to Needy Families
On Saturday, December 18th, a group of South Country Lions met to deliver Christmas dinners to 25 needy families in the community. Hams and all the fixings were purchased from Bellport IGA (Cirillo's) who boxed them up for pickup, and were distributed by the Lions Club.
Photo courtesy of Michele DePalo and the Lions Club.
---
Bellport High School Wall of Fame 2021 Award Recipients
The Bellport High School Wall of Fame is a project intended to celebrate distinguished graduates of Bellport High School. Nominees are evaluated on the basis of their contributions to their profession and their community. The 2021 inductees are Don Rieb and Gregory Giannotti. Congratulations, Don and Greg!
Bios courtesy of the South Country Central School District.
---
Bellport High School's Interact Club Promotes Community Service
The Bellport High School Interact Club, sponsored by the Bellport Rotary Club, has been very active! Interact's new advisors, teachers Laraine Morano and co-advisor Andrew Dunbar, have been guiding the club with various service projects.

In November, the Bellport High School Interact Club organized a food collection drive in front of IGA, and donated the food to St. Vincent de Paul's food pantry at Mary Immaculate Church. According to the market, the 19 members of Interact collected more food in one afternoon than other groups did in three weekends.

In December, the Interactors set up an informational and fun table with games and candy at the Bellport Village Holiday Parade and Tree Lighting. The table was quite popular with a prize wheel and toy and candy giveaways.

Congratulations to our young leaders for promoting community service!
Photo courtesy of Lorraine Kuehn.
---
The Bellport Garden Club Decorates Downtown Bellport Village for the Holidays
The ladies of the Bellport Garden Club decorated the window boxes of the shops in Bellport Village with seasonal greens, as they do every year, adding to the beauty and holiday spirit of our quaint community.
Photos courtesy of Michele de Palo and Lorraine Kuehn.
---
November 2021
---
Soup's On at The Bellport Chamber of Commerce's Annual Soup Contest
The annual Bellport Chamber of Commerce "Soup Contest" was on again this year. Held on Saturday, November 27th, the contest featured entries from our amazing Bellport restaurants. The restaurants were asked to enter their "Signature Soups," the ones they are most proud of and want to be known for. The many local tasters were asked to vote for their favorite and the votes were tallied at the end of the day.

The winners were....
1st Place: Avino's Italian Table - Potato and Corn Chowder
2nd place: Porters on the Lane - New England Clam Chowder
3rd place: Painters - Butternut Squash Soup

Other local participants included:

The Bellport - Block Island Chowder
The Bellport Country Cub - Butternut Squash Soup
Varney's - New England Clam Chowder
Shelby's Kitchen - Split Pea Soup
---
Victor Principe Receives BBHS Robert H. Pelletreau Award
On Saturday, November 13, 2021, Victor Principe was awarded the BBHS's Robert H. Pelletreau Award for 2021. The Robert H. Pelletreau Award is presented by the Bellport-Brookhaven Historical Society, on alternate years, to the person or organization that has done the most to further historic preservation in Suffolk County or has made a significant contribution to the preservation of a noted historic site. The awardee receives a $1,000 check and a plaque of appreciation presented at a special award ceremony.

As part of the ceremony, Mr. Principe spoke about, and showed photos from his upcoming new book, Unhampton, Preservation and the Happiness of Place in Bellport Village and its Environs, that's in the works. We're looking forward to reading this new book when it's ready.

We'd like to thank Alun Davies for his help in preparing this story.
---
BBHS Thanksgiving Food Drive
On Saturday, November 6th, the BBHS, Bellport-Brookhaven Historical Society, held a Food Drive to help support The Lighthouse Mission. Supporters of this worthy cause were asked to drop off typical Thanksgiving food stuffs, Turkey, Ham, Sweet Potatoes, Stuffing, Cranberry Sauce, etc., at the front lawn of the BBHS's Post-Crowell House on Bellport Lane in Bellport Village. The event was a huge success!
The BBHS would like to thank their friends and neighbors who so generously donated to their Thanksgiving food drive for the Lighthouse Mission. It was a huge success, and the Mission was very grateful to receive the much-needed food. They asked that Joan Kaelin, President of the BBHS, send a heartfelt "thank you" to all of those who donated to this wonderful cause.

If you would like to donate to this worthy cause, please click here.
---
Breach Update
Charlie Flagg sent us his latest report about the new inlet, featuring photos from Rich Giannotti. Click here for more information.
---
October 2021
---
Bellport Halloween Parade & Fall Festival
On Saturday, October 30th, rain came and went, but it didn't dampen the enthusiasm of the families who participated in this year's Bellport Halloween Parade & Fall Festival held by the Bellport Chamber of Commerce.

The gathering started a little earlier than usual to hopefully avoid the worst of the coming showers and everyone was ready to go. Main Street was closed off to make it safer for all the little ghouls and goblins to Trick-or- Treat their way down Main Street visiting all the shops along the way who had prepared for their visit. This is a wonderful Chamber event that everyone looks forward to each year and this year was no exception.
Photos courtesy of Alison Buck, owner of TOLA. and the Bellport Chamber of Commerce.
---
The Bellport-Brookhaven Historical Society's "Pumpkin Blaze"
The BBHS, the Bellport-Brookhaven Historical Society, had a wonderful idea. On Saturday, October 30, they would hold a Pumpkin Carving and Decorating Workshop during the day and then that evening, they would hold a "Pumpkin Blaze Display" inviting the community to "Stroll the BBHS campus with all the glowing pumpkins – plus Halloween art installations by members of the South Bay Art Association." They would even have Hot Cider, Donuts and Treats... And then, the rains came!

Undaunted, the BBHS moved the Pumpkin Carving and Decorating Workshop inside to the BBHS's Barn Museum and they moved the Pumpkin Blaze to the lawn of the Post-Morrow house.

Well, as you can see from the photos sent to us by Joan Kaelin, President of the BBHS and Tricia Foley, the Director of the BBHS, everything worked out just fine. We hope this becomes an annual event and with a little luck, with better weather next year.
---
Is Your Well Water Safe To Drink?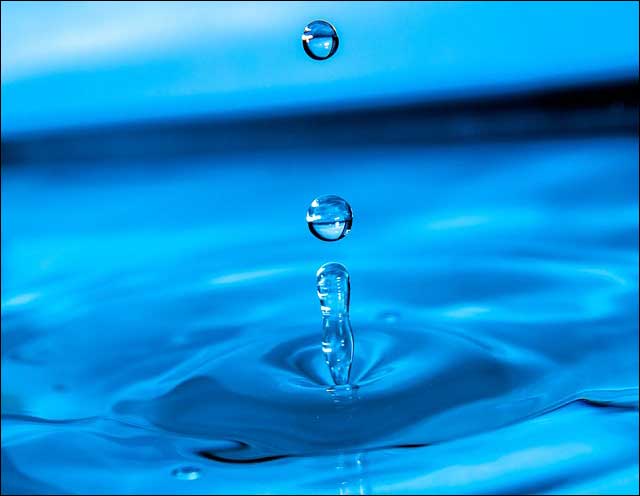 Editor's Note: We'd like to thank the Brookhaven Village Association for the following information.
According to the EPA, "per-and polyfluoroalkyl substances, known as PFAS, are a group of man-made chemicals that that can accumulate in the body over time and exposure. They are typically found in a variety of places, however, drinking water is the most common carrier when localized and associated with a specific facility (e.g., manufacturer, landfill, wastewater treatment plant, firefighter training facility). There is evidence that PFAS cause harm."

Without the testing and filtration systems the SCWA (Suffolk County Water Authority) has in place for "city-water," private well water users are at greater risk for PFAS contaminating their drinking water.

In October, 2017, the Suffolk County Department of Health (SCDOH) identified 20 private wells within the Brookhaven Landfill PFAS Private Well Assessment Area, and did outreach with these owners. Four years later, 2/3 of the private wells have still not been tested, although no well owners refused testing. Of the 7 that were tested, two had PFAS levels above current drinking water standards and one had common landfill contaminants above drinking water standards, so 3/7 or ~40% of wells tested were found contaminated above drinking water standards per the SCDOH.


If you are one, or someone you know is a private well water user in the area, and have not been tested, contact Jason R. Hime, Principal Public Health Engineer, Chief of Office of Water Resources 631-852-5779 or email jason.hime@suffolkcountyny.gov. Testing is free as is a hook up to the public water line.

We'd like to thank Kerim Odekon for the above information and making the BVA Board, Town officials and a growing list of our elected officials aware of this hazard to our community.
---
Habitat for Humanity of Suffolk, Boys & Girls Club of Bellport and Community Partners Held Their First Annual Cleanup
Habitat for Humanity of Suffolk, Island Outreach Foundation, the Boys & Girls Club of the Bellport area and two companies, The Junkluggers and Arrow Metal & E-Waste Recycling, joined forces to hold Habitat for Humanity of Suffolk's first Annual Community Cleanup on October 9, 2021, in Bellport, NY. The event was sponsored by a grant provided by Island Outreach Foundation. Dozens of volunteers cleaned up a 15-block area surrounding the Boys & Girls Club located on Atlantic Avenue in Bellport. The staff and volunteers filled more than 260 bags with garbage and debris. "By picking up garbage and clearing debris, we are helping to enhance the beautiful Village of Bellport," said Habitat for Humanity of Suffolk CEO & Executive Director Lee Silberman. "It was a wonderful opportunity for all of us to come together to do our part in keeping this community clean."
---
The Bellport Fire Dept's 2nd Annual Classic Car Show
On Sunday, October 3rd, the Bellport Fire Department held the second in their series of Annual Classic Car Shows on Main Street in Bellport Village. There were cars of all types, music, food and admission was free to spectators and the weather was perfect, sunny, 75 degrees, with a light breeze. It was a wonderful event that everyone enjoyed.
---
September 2021
---
Frank C. Trotta Reelected as Vice Chairman of the Suffolk Federal Credit Union Board of Directors
Publisher and local real estate developer Frank C. Trotta was reelected Vice Chairman of the Suffolk Federal Credit Union Board of Directors. Mr. Trotta is Publisher and Owner of Fire News, which serves Fire, Rescue and EMS departments since 1973 on Long Island as well as 12 states. He also is the Publisher of Suffolk Lawyer and the Legal Brief Magazine for the Suffolk County Bar Association.

Mr. Trotta is a Principal in a family-owned real estate company and has served as an elected official of the Village of Bellport for 31 years, including 27 years as its longest-serving Mayor. Additionally, he serves on the Brookhaven Industrial Development Agency Board, as Chaplain of the Bellport Fire Department and as Chaplain for the Fire Chiefs Council of Suffolk County.

"Frank contributes so much to the Long Island community and beyond, through his publications, his real estate enterprise and his political leadership," commented Michele Dean. "With an astute understanding of communications, business and government sectors, he offers a remarkable range of expertise to our Board."
---
Bellport Rotary Club Supports Haitian Relief
The Rotary Club of Bellport eagerly volunteered to help an emergency disaster relief organization, "Stand Up To Poverty," created by Astrid Fidelia of The Rotary Club of Islip in response to Haiti's recent 7.2 magnitude earthquake last month. Several Rotary Clubs on Long Island, Rotary District 7255, collected, donated and sorted through the collection of medical equipment and devices, tarps and canopies, masks, gloves, sanitizers, cases of peroxide and isopropyl alcohol, towels and linens, and personal toiletries. KBG Commercial Transport, of Bay Shore, assisted as a collection site and in the transport of donations from Long Island to Ohio where air transport will then be provided to Haiti.
Photo courtesy of the Bellport Rotary Club.
---
Bellport Village World Trade Center 9/11 Memorial Ceremony
Saturday, September 11th, 2021 marked the 20th anniversary of the 9/11 attacks on the World Trade Center. This year, the Bellport Fire Dept, Village of Bellport, and the South Country Ambulance Company held an event at the Bellport Village Marina to honor the victims of the attack. Joe Maddalone was kind enough to share his photos of this year's memorial ceremony.
---
BVPF Sandcastle Contest Winners

The 13th Annual Bellport Village Program Fund Sand Castle contest was held on Sunday, September 5th and was a huge success! A lot of credit goes to the families who had to juggle their schedules from the original date of Saturday, September 4th to Sunday, September 5th. This was due to an excessive amount of biting black flies at Ho Hum beach on Saturday. Once the wind changed from the north to the southwest, the contest was underway and nineteen creative castles were built!

The winners of the contest were as follows:
0-8 Year Old Category:
1st Place: Castle #2, Ho Huge, built by Jackson and Cody Li
2nd Place: Castle #8, Sea Sponge Castle by Tobin Garcia
3rd Place: Castle #18, Shell Island, built by Lila and Emma Sanflippo
9-16 Year Old Category:
1st Place: Castle #37, Friendly Pickle built by Dean McKnight and Hugo Santo
2nd Place: Castle #24, Sun Glassle built by Arun, Annita and Pria Gadkari

3rd Place: Castle #29, Aquarius built by Lila Schultz, Katie Wilson, Olivia Crabtree, Emma Gallo, Ashley Schultz, Skye Dodge and Abby Crabtree
Over 17 Years Old / Adult Category:
1st Place: Castle #50, Queen's Home Castle built by Nina and David Garcia
2nd Place: Castle #40, Canoe Tell What It Is? built by Mark, Lee and Ada Gordon and Amy Shakespeare

3rd Place: Castle #51, NY "C" Horse built by Dylan, Finn, Blake, Ashley, and Lindsay Thomas.
Congratulations to all the participants and winners of this year's contest!
Photos courtesy of the Bellport Village Program Fund.
---
August 2021
---
Marc Baptiste Photo Exhibit Opens at Pamela Lerner Home & Design
On Friday, August 27th, the latest photo exhibit opened at Pamela Lerner, Home & Design. The featured photographer was Marc Baptiste, who now lives in Brookhaven Hamlet, and included photographs taken in and around Bellport Village.

Marc Baptiste, a Haitian-American photographer, was born in Port-au-Prince, Haiti. He moved to Brooklyn, NY at an early age and is known for his lighting, beauty, cinematic style and great energy. He has documented subjects from Top Celebrities including; Prince, Shakira, Janelle Monae, Erykah Badu, George Luka, Cicely Tyson, Yoko Ono, Misty Copeland and Spike Lee, to his most memorable subjects, Michelle and Barack Obama.

His photographs have been published internationally in editorial magazines such as Cosmopolitan, Elle (US and SA), Vanity Fair, Esquire, Marie Claire, Ebony, Essence and Glamour (US and GR). Baptiste has photographed the advertising campaigns for revered brands such as Nike, Remy Martin, Chevy, Reebok, L'Oreal, Mizani, and Crest.

At the exhibit's opening, Mr. Baptiste's longtime friend, celebrity chef, Marcus Samuelsson, auctioned off a photograph from the Baptiste Collection to aid in the Haitian earthquake effort. Love for his birthplace influences all of Baptiste's work.

Baptiste serves on the advisory board at Ciné Institute, and Noah NY. He uses his lens to donate his time for Charity Organizations worldwide. Baptiste documents NOAHNY.ORG on their yearly Medical Missions to Haiti, and in 2017 he traveled to Burkina Faso to document the clean water initiative of the Georgie Badiel Foundation. April 7, 2021 Marc launched Green Gym Haiti Foundation, at Centre Dadou Delmas 3 in Port Au Prince, Haiti.

The exhibit will remain open until the end of September, 2021. On Sunday, September 5th at 4pm, as a "Thank You" to all of those who supported the opening of the show, Mr. Baptiste will be holding a "Wine & Cheese" reception at Pamela Lerner's.

In the photograph below with Mr. Baptiste are, from left to right, Mark Ellis, Pamela Lerner, and Sam Mayo of Pamela Lerner, Home & Design.
---
Photos from the South Country Education Foundation's Cocktail Party & Auction

Host Dr. Richard Berman, granddaughter, Florence Wagner, and SCEF auctioneer Frank Lento, right.
The South Country Education Foundation was thrilled to be able to hold the return of their Annual Cocktail Party & Auction in Bellport this summer on August 14th! Chantal and Richard Berman hosted the event at their beautiful waterfront home in Bellport Village.

SCEF President, Robin Young Roe, had the following to say about the event:

THANK YOU! THANK YOU!

It is often said that it "takes a village" to raise a child. The board of the South Country Education Foundation, knows it takes more.

As we wrap up our major fund raising effort of the year –-our annual cocktail party and auction – we recognize 'the village' needs to have at its core a community that values public education and the young minds nurtured in classrooms supported by taxpayers.

The South Country community demonstrated that core belief on August 14 when hundreds showed up at the Bellport home of Chantal and Richard Berman, hosts of the fundraiser for the past 18 years.

They came to support visiting artists, master musicians in the classroom, field trips to Montauk Point for elementary students and many more special and innovative programs funded by the education foundation.

They came to applaud educators in the district who worked harder, longer and more innovatively to teach during a hybrid school year. The foundation supported programs with a special grant program geared to distance and in-school learning.

They came because, as in my case, they are products of public schools and recognize that if an ordinary day can become an extraordinary day, then why not?

To all who followed the invitations urging to "Meet Us by the Bay" in a year when there were so many reasons to want to meet with like minded folks and take in a spectacular view, we say: Thank you!

Sincerely,
Robin Young Roe
President

Active Bidding

Active Bidding

School Board President, Anne Hayes and David Smith

Photos courtesy of the South Country Education Foundation.
---
Ho Hum Beach Before Tropical Storm Henri
Jan Shannon was kind enough to share this photo with us.

Jan said, "I was able to get to Ho Hum beach the day before Henri hit. The waves were just beginning to kick up and we thought we were getting an almost direct landfall. I walked down the beach a bit and watched the waves crashing as they built up in intensity. I took this shot of the wave exploding and the pavilion standing strong."
---
Bellport Village Program Fund's Annual "Cocktails on the Bay"
Ducking inside periodically to avoid heavy rain showers, over 150 guests braved the pre-Hurricane Henri warnings to gather for cocktails at the Bellport bay front home of Roger and Sava Thomas on Saturday, August 21st to support the highly successful projects launched by The Bellport Village Program Fund.
Michael Foster, Chair of The Bellport Village Program Fund, joined with soggy, but jubilant, guests to thank hosts Roger and Sava Thomas for being so flexible with the onset of rain, and to toast the success of the many projects the fund has undertaken. He expressed gratitude for the continued generosity of our supporters to support ongoing projects, and announced that BVPF has purchased two new pieces of playground equipment which will be installed at Mother's Beach in 2022.
The Bellport Village Program Fund (BVPF) partners with the quaint and historic Village of Bellport to execute selected projects to preserve and enhance the town's exceptional amenities for the benefit of Bellport residents. Ongoing, The Bellport Village Program Fund sponsors Project Bite Back, which has effectively controlled mosquitoes and abated green flies at Bellport's Ho Hum and Mothers' Beaches, as well as the annual professional beach cleaning of the Marina and Mothers' beaches.

The Bellport Village Program Fund's most recent signature projects include: helping the Village purchase new playground equipment at the Marina Playground and Mothers' Beach; restoring the antique 1927 Bowling Alley and simultaneously renovating the Community Center Recreation space; purchasing Ho-Hum Ferry landing umbrellas as well as wagons for carting supplies from the dock to Ho-Hum beach.

The Bellport Village Program Fund, a private not-for-profit New York State 501(C)3 organization, is dedicated to executing projects that contribute to the beautification and cultural awareness of Bellport Village and to the education and engagement of its youth. All contributions are tax deductible and go 100% directly to projects, with the BVPF Board funding all operating expenses. All the projects are done in cooperation with the Village of Bellport and demonstrate the power and benefit of public/private partnerships.
Photos courtesy of the Bellport Village Program Fund.
---
July 2021
---
Bellport Day 2021
This year, Bellport Day was back! Having been canceled last year because of COVID-19, a scaled back, but enthusiastic, Bellport Day was held on July 31st this year sponsored by the Bellport Chamber of Commerce, the Suffolk County Executive Office and Suffolk County Legislator Jim Mazzarella.

This family friendly event was a fun day for all ages. There were performers from the National Circus Project, a Craft Fair at the Bellport Fire Department, a Plein Air art exhibit by the South Bay Art Association and the Bellport Chamber, and Live Music performances by The New Students and High Tide.

This five hour event is always a highlight of the summer season and we look forward to a Full Scale Bellport Day being held next year for residents and visitors alike.
---
June 2021
---
Bellport High School Graduation Parade 2021
Last year, 2020, the Bellport High School Graduation Ceremony was limited to students remaining in their cars with the cars being parked on the football field at the Bellport High School. The parade of cars was so well received last year that it was brought back again this year. With all the CDC/protocol changes right up until graduation this year, family seating and student seating were permitted on the field and the students were permitted to walk on stage to receive their diplomas.

This year's Graduation Parade, which was held on Friday, June 25th at 7pm, was wonderful. So much so that we hope it becomes a permanent part of the Bellport High School Graduation Ceremony each year. Over 150 cars, each holding one or more graduating students, participated in the parade which started at the Bellport Middle School, headed south on Station Road to the four corners where it turned left on South Country Road, and proceeded east to the Bellport High School on Beaver Dam Road where the Graduation Ceremony took place.

We'd like to thank South Country School Board Trustee, Cheryl Felice for providing us with information regarding the Graduation Ceremonies and we'd like to wish all of the Graduates and their families the best of luck in the future.
---
Thanks to the BVPF and Bellport Village!
A huge thank you should go out to Bellport Village and all of the supporters of the BVPF, The Bellport Village Program Fund. The update to the playground area at the Village Marina is a wonderful addition to the Village. The initial costs were covered by a grant, that was applied for and received, and the remaining cost of $40,000 was split between the Village and the BVPF. We're sure the children who visit the Marina Playground will be enjoying it for many years to come and again, a big thank you to everyone involved!
---
May 2021
---
Three Cheers for the Bellport Garden Club
We'd like to thank Pamela Lerner for sending us this photo of members of the Bellport Garden Club sprucing up the walkway next to her shop on Main Street. Every year the volunteers of the Bellport Garden Club plant and maintain beautiful plantings all over Bellport Village and in particular, the shops that line both sides of Main Street in the Village. Click here for more information about the Bellport Garden Club and all the great work they do.
Photos below courtesy of Lorraine Kuehn.
---
Hunter Pine Farm: A Great Addition to Our Community
On Sunday, May 23, 2021, Hunter Pine Farm had an open house to introduce themselves to our community. Located less than a ¼ mile from the northeast corner of Bellport Village, Hunter Pine Farm is the place for all things equestrian. They provide lessons, boarding, leasing and sales, along with everything that goes along with riding.

On our visit to the Farm's open house, there were pony rides, grooming stations including horse treats, a homemade bake sale and raffles galore. Hunter Pine Farm is located at 431 Head of the Neck Road. Just head north on Station Road, make a right at Head of the Neck Road and you're just about there. Owner and trainer, Dawn Fieschel, is a welcome addition to our community.
---
Statement From the South Country School District Board of Education
The South Country School Board responds to the, "Recent display of racial bigotry directed specifically toward a current member of our school board." Click here to read their statement.
---
2021 Boys & Girls Club of the Bellport Area's "Youth of the Year"
Drum roll, please…

We're thrilled to announce that Thaleia Neal has been named the 2021 Youth of the Year by the Boys & Girls Club of the Bellport Area! Thaleia has been a participant in the club's programs and activities since 2015, when she first attended "Youth STEM Day." She is a senior at Longwood Senior High School where she carries a 3.7/4.0 academic average. Thaleia is a Girl Scout who has earned her Silver Award and in 2020, she was selected by the Boys & Girls Club of the Bellport area for an internship with the Friends of Bellport Bay. Next, Thaleia will participate in the state level "Youth of the Year" competition for New York. Good luck, Thaleia!
---
"Good Morning Bellport Flowers" Opens on Main Street
On Saturday morning, May 8, 2021, Fabian Bernal opened a brand new business on Main Street in Bellport Village, "Good Morning Bellport Flowers!" with his partner, Justin van Fleet." Good Morning Bellport Flowers is a "Pop-Up" business that is open every Saturday morning, starting May 8th, from 8am to 2pm. They have beautiful hand-selected fresh-cut flowers, specialty florals and artistic designs weekly. This new, Saturdays only, Pop-Up store is located in the pergola at 141 South Country Road, between Café Castello and Pamela Lerner Home & Design.

Why not brighten up your weekend by taking a Saturday morning stroll down Main Street in the Village to pick up a beautiful bunch of flowers. Better yet, Consider Signing Up for Weekly Fresh Flowers! Orders placed by Wednesday at noon will be available for free local delivery on Friday or you can pick them up at the Pop-Up on Saturday mornings.

For more information, visit their website, or give them a call at 631-209-7005.
---
Two Bellport Girls are Winners at the Finals of the US Cheer & Dance Competition in Maryland
Bellport's own Dr. Joseph Merckling announced that he is very proud of his two, hard working daughters, Annabelle (2nd grade) and Scarlett (Kindergarten). The girl's team, Tiny Dazzle, just took home 1st Place at the US Finals Cheer and Dance Competition in Ocean City, Maryland. Their team, Tiny Dazzle, is a full year, All-Star team with Long Island Cheer in Ronkonkoma. Tiny Dazzle had a Raw Score of 86, with Zero Deductions and total Event Score of 95.5556 in the competition. The entire team and coaches earned signature US Finals 2021 Champion jackets with the overall win. This was the first and only live in-person competition the team has been able to attend this year. After a year with so many uncertainties, it was an awesome end to the season and both girls look forward to a repeat next season. Congratulations Annabelle, Scarlett and the rest of the Merckling family!
---
Kate Browning Wins Appeal
In a unanimous New York State Appellate Court decision, Kate Browning's candidacy to run for the Suffolk County Legislature's 3rd Legislative District was upheld. A unanimous decision means that Kate Browning's name will be on the ballot on Tuesday, May 25th and the decision cannot be appealed to a higher court.

When asked why she was running, former Legislator Browning said, "The 3rd district demands a full-time legislator who can hit the ground running and fight day in and day out for its working families. I worked as a school bus driver while my kids were in school and I know what it's like to struggle to make ends meet on Long Island. That's why I first decided to run for legislator and why after three and a half years out of office, I feel I need to return to serve the community."
---
Councilman Loguercio Joins Bellport Rotary for Annual Community Clean-Up
On April 24, 2021, Councilman Michael Loguercio joined fellow members of the Rotary Club of Bellport to help in the clean-up effort at various locations around the Bellport Community. One clean-up site was at the Town of Brookhaven's Robert Rowley Park in Bellport. The clean-up was another example of the community initiatives that the Bellport Rotary has planned for the year. Robert Rowley Park, located at 500 Patchogue Avenue and Hoffman Ave, in Bellport, NY, includes basketball and handball courts, a multi-purpose field, playground, picnic areas, a gazebo and more.

Councilman Loguercio said, "I'd like to thank the Rotary Club of Bellport for doing their part to keep Brookhaven clean. As a member, I am always happy to work alongside my fellow Rotarians as we look for all types of initiatives that provide us the opportunity to do some great things within our communities. I am proud to say that Robert Rowley Park is one of the best in the Town and a great place for families to enjoy."
---
April 2021
---
The Herstory Writers Workshop
If you've ever thought about developing and exploring your writing abilities, this event may be for you. And, it's free!

Celebrating a quarter century of addressing critical issues of the day, 1996~2021, the Herstory Writers Workshop has started a new workshop right here in the South Country area. We now join the HWW's national network designed to move us into the future, "One story at a time."

Meeting every Saturday afternoon from 3:00pm to 5:00pm at the Mama Farm, located at 279 South Country Road, about a ½ mile east of Bellport Village, the HWW workshop is a place for people to explore their interests in writing.

Bellport.com attended the April 17th workshop and found a group of 8-10 participants from all over Long Island wanting to explore ways to better express themselves and tell their "life stories," in writing.

One of the wonderful things about living in the South Country area is the diversity of programs being offered if you just make a little effort to find them. Live Music at the Village Marina's Bandshell, Guest Lectures at the Historical Society, Broadway Shows at the Gateway, and now this series of workshops for budding authors who never before thought about writing and telling "their" story.

At this first workshop, the participants explored the "Page One Moment." What should be on the first page of a story you would like to tell? What would "hook" the reader and lay the groundwork for the story to follow? Come on down to one of the HWW workshops and maybe Erika Duncan, founder of the Herstory Writers Workshop, will help get you started.
---
Bellport High School Announces Class of 2021 Top 10 Students
Bellport High School is pleased to announce the top 10 academic students from the Class of 2021. The list of names include the valedictorian, salutatorian and essayist and was revealed during the annual Evening of Excellence, held on March 23.

The South Country Central School District's top seniors include valedictorian Anthony Notartomaso, salutatorian Victoria Monte, essayist Charlotte Kellogg, Jack Armann (4), Kanya Shah (5), Madison Peters (6), Lindsey Belmonte (7), Madison Baumann (8), Cailey Ziegler (9) and Anna Mezzatesta (10).

During the Evening of Excellence ceremony, Principal Timothy Hogan noted that the top seniors possess energy, work ethic, talents and enthusiasm brought to school each day. He also noted that the top 10 students, in addition to the seniors honored at the Evening of Excellence, "exemplify these qualities, particularly given the conditions of the COVID-19 pandemic which has had a direct impact on the final two years of your time at Bellport High School." He continued, "The leadership and grace you have shown in navigating this unprecedented set of circumstances is beyond admirable."

Courtesy of the South Country Central School District.
---
Suffolk County Confirmed COVID-19 Cases March 8, 2020 – April 17, 2021
Click here for more of our COVID-19 coverage.
---
Suffolk County Confirmed COVID-19 Cases March 8, 2020 – April 1, 2021
Click here for more of our COVID-19 coverage.
---
March 2021
---
Breach Update
Charlie Flagg sent us his latest report about the new inlet. Charlie says, "The latest overflights have shown significant changes which may indicate its imminent closure." Click here for more information.
---
Suffolk County Confirmed COVID-19 Cases March 10, 2020 – March 21, 2021
Click here for more of our COVID-19 coverage.
---
Missing Fairy House Doors


On March 14, 2021, we received a note from Pauline that some of the Fairy House Doors on Main Street in downtown Bellport Village are missing. This saddens us because Pauline and her husband hand-made and paid for the doors themselves, truly just to brighten everyone's day in our community!

Bellport.com has offered to pay to replace two of the missing doors. If you would also like to sponsor a missing door, or if you'd like to purchase your own door, they are available for $12 for a small door or $25 for a large door. You can contact Pauline at snowgoose@optonline.net for more information.
---
Brookhaven Will Not Pursue the Proposed Ashfill Due to High Construction Costs


March 4, 2021, Farmingville, NY – Brookhaven Supervisor Ed Romaine and members of the Town Board today announced that the Town will not pursue construction of a regional municipal ashfill or an ash recycling facility after projected costs associated with the construction of the facility vastly exceeded initial cost estimates. The Town will continue to use its existing facility in Yaphank until it reaches capacity under its existing permit, and will then handle residential municipal waste in the same way nearly all other municipalities have since 1989 when New York law closed other Long Island landfills. Click here for more details.
---
February 2021
---
And the Winner of the Pets Photo Contest Is....
Thank you to everyone who submitted a photo in the Pets Photo Contest. They were all fantastic! If you didn't have a chance to submit a photo for this contest, don't worry. We'll have a brand new themed contest coming soon and we hope that you'll participate! So please hold your new photo submissions until then. We'd like to congratulate Jenny Coffey for submitting the winning photograph of her dog Beauregard! Click here to see all of our past photo contest winners.
---
Suffolk County Confirmed COVID-19 Cases March 10, 2020 – February 26, 2021
Click here for more of our coverage of the COVID-19 crisis.
---
Fairy House Door Hunt


Have you seen the Fairy House Doors around Bellport Village? (Haven't heard of Fairy House Doors? Click here to learn all about them.) We received the following letter from local resident Pauline M Dubick-Hazard about how she and her husband are trying to bring some joy to our community!
Pauline writes...

Due to the COVID pandemic our children are suffering and could use some cheering up. Recently I saw a report from a couple in England who are making Fairy House Doors and placing them all over their neighborhood for children to find while walking about. They inspired me to do the same in our Village.

My husband and I made eight. He cut them out and I decorated them. They were set out in various places to be discovered. We hope this provides them with some imaginary fun and gets them outdoors away from their devices for a little while. Happy hunting!

So, we invite you to get out, get some fresh air, go for a stroll, and see if you can spot any of the doors in the area! Let us know if you find any!
---
BLARG Meets With Brookhaven Ad-Hoc Ash Fill Committee


On Friday, February 19, 2021, members of BLARG, the Brookhaven Landfill Action and Remediation Group, met with members of the Town of Brookhaven Ad-Hoc Committee for Solid Waste Disposal to discuss the "Exploratory Report" issued by the Ad-Hoc Committee. The members of the Ad-Hoc Committee are:

Town of Brookhaven Ad-Hock Committee for Solid Waste Disposal
Gregory C Miglino Jr. – Chairman, Chief of South Country Ambulance Company
Tom Williams – Brookhaven Village Association
Linda Peterson – President, Yaphank Civic Association
Clyde Parker – South Country School Board
Kevin Gershowitz – Business Owner, Gershow Recycling
Adrienne Esposito – Executive Director, Citizens Campaign for the Environment
Ray Fell – Mayor of Bellport Village
James Vaz – President Horizon Village Civic Association, Past Chief of Brookhaven Fire Department
Dr. Frank Roethel – Stony Brook University

Here is a link to the Exploratory Report itself. The various potential waste management scenarios evaluated by the Ad-Hoc Committee included:

• Construct a new ash fill east of Brookhaven Landfill and an ash recycling facility on five additional acres.
• Consider other potential ash fill locations in Brookhaven and other Towns.
• Truck all of the Town's waste off LI – Contract with a private industry for Brookhaven's entire solid waste process, from pick-up to disposal of Municipal Solid Waste (MSW) or some variation of a public – private partnership.
• Send the Town's residential waste to Covanta and they would be responsible for the off – island ash disposal.
• Establish a zero – waste policy

The Report's Conclusion was:
" Therefore, upon a Majority vote of the committee it is recommended that the Brookhaven Landfill be closed on or about December 2024 and that an ash fill not be pursued by Brookhaven Town. Furthermore, the landfill property should be repurposed to work in concert with the local environment where possible. The closing of the facility should be achieved by outsourcing our MSW Collection and disposal to private industry, while the Town of Brookhaven retains fiscal and regulatory management of the process."
---
Vintage Bellport Postcards

We'd like to thank the Bellport-Brookhaven Historical Society and the Suffolk County Historical Society for giving Bellport.com permission to share this wonderful story with you. We hope to present others in the future.
Main Street, Bellport, 1927 Postcard. (Image from the Collection of the Suffolk County Historical Society Library Archives. Copyright © Suffolk County Historical Society. All rights reserved.)

Bellport Village, located along the Great South Bay on the South Shore of Suffolk County, is sixty-five miles east of Manhattan, about halfway between New York City and Montauk Point. Founded as a seaport by Captains Thomas Bell and John Bell during the early nineteenth century, the village began as a modest outpost of farmers and seafarers. Most of the houses that still line Bellport Lane were built by sea captains--in fact, dozens of homes in the village are listed on the National Register of Historic Places. The village was named after the Bell brothers. By 1829, the brothers were building a deck into the bay and a shipyard, and carving out the streets of the village.

Bellport's South Shore location was ideal for clamming and fishing, and for many years residents made a living off of the sea. With the eventual closure of the inlet, Bellport grew as a place for leisure and recreation. Enjoyed for both its beauty and recreational opportunities, visitors from New York City began to make Bellport village their summer retreat. Among its visitors and admirers were some of the most prominent people in the social, business, and artistic worlds. E. B. White, inspired by his summer vacations in Bellport, wrote: "how well I know the bay and the way the wind blows, the tide ebbs, and the tide flows."
---
Snow Photos from Readers

Photo by Joseph Maddalone
Looks like Mother Nature wants to keep reminding us that it's still winter with all of this snow! We asked our readers to send us their photos of the recent snowfalls and they answered the call! We'd love to see your snow photos too. Send them to us all winter long at photos@bellport.com and we may feature them.

Photo by Joseph Maddalone

Photo by Joseph Maddalone

Photo by Kathie Dallin
\
Photo by Terri Palace

\
Photo by Frances Bernstein


Photo by Alice J. Townsend

Photo by Alice J. Townsend

Photo by Susan Sangiamo

Photo by Susan Sangiamo

Photo by Lynn Brown
---
Bad Dude Bay?
One of our readers recently sent us this photo and said, "We saw this sign at the bay cut-through at the end of Academy Lane. Who is this "Bad Dude"?" Can any of our readers help them out and shed some light on this sign? Email us!
---
Flowers for Teachers from The South Country Education Foundation

Jane Tierney and Samantha Mayo

On Wednesday, February 3, 2021, the South Country Education Foundation, the SCEF, presented flowers to the teachers in the seven schools in the South Country School District; Bellport High School, Bellport Middle School, Frank P. Long Intermediate School, Kreamer Street Elementary, Verne Critz Elementary, Brookhaven Elementary, and The Southaven Annex.

In a letter that accompanied the flowers, the SCEF said, "Please accept these beautiful flowers as a small token of appreciation for your valiant efforts to educate students in our district during the Covid-19 pandemic. We know it hasn't been easy."

Jane Tierney and Pamela Lerner
Pamela Lerner and Jane Tierney, of the Bellport Garden Club, did the flower arrangements and the Board Members of the SCEF: Robin Young Roe - President, Diane Zanazzi - Vice President, Andrea Fassman - Treasurer, Donna Esp - Secretary, and Board Members: Susan Sangiamo, Nancy Marr, Pamela Lerner, Allison Buck, Meghan Shannon, Hans Tempel, Michael Chiaramonte, Sarah Rauch, and Ellen Hoffman, delivered them to the schools after the recent snowstorm as a surprise.

Photo courtesy of Pamela Lerner and the South Country Education Foundation.

---
The Bellport Chamber of Commerce's 2020 Accomplishments and So Many Possibilities in 2021
The Bellport Chamber of Commerce worked tirelessly to promote local businesses in 2020. Here is a letter from them regarding all that they accomplished in 2020 and what they hope to do in 2021!
"The Bellport Chamber of Commerce is excited to work with you to build positivity and possibilities in your business for 2021.

Everyone knows that 2020 became the year in which our lives were touched in a way that challenged the basic foundations on which we build upon. Our social, economic, and even family life has learned the true meaning of adaptation. We must thank the incredible people who went above and beyond to ensure our well-being. These dedicated individuals put others ahead of themselves to preserve our businesses, health, safety and community.

Brookhaven Town Supervisor, Edward P. Romaine our state leader to reopen small MOM AND POP SHOPS!
This year is dedicated to all the Bellport Chamber members who realized the value that the Chamber has to offer. Only through the resources provided by your membership are we able to keep the Chamber active in your area.

The Bellport Chamber is your connection between the community, the businesses, and the government. Fortunately, we have been able to comply with government regulations, and your Chamber was able to reinvent how we structured our focus.

We want to emphasize that while we had to cancel our in-person meetings due to social distancing guidelines mandated by NY State, the Chamber went virtual via Zoom meetings. This kept members apprised of what other businesses were doing creatively to keep going. Our members had a lifeline in which to stay connected to the Chamber without compromising their health and safety.

Bellport Chamber of Commerce President, LuAnn Thompson speaking out to support the reopening of small business
in the Village on channel 4 and channel 12 TV News.
Our main focus was to assist our members in receiving benefits and implementing creative ideas to keep their businesses going during this COVID 19 pandemic. Two of our board members served on Brookhaven Business Recovery Task Force (BBRTF). Their involvement on the Task Force enabled us to provide the necessary tools to help keep your businesses running during the COVID 19 Shut down:

• A link to restaurants and businesses for the application to provide social distancing accommodations.

• Information from the "Emergency Microenterprise Business Relief Grant Program" to help mitigate the economic hardships experienced by small businesses during the COVID-19 pandemic.

• The "NY Forward: A Guide to Reopening New York & Building Back Better" providing details as to the State's plans to reopen the economy.

• Supplying small businesses with the PPE's and sanitizers necessary to help in the re-opening process.

• Links to the Main Street Lending Program and the NY Forward Loan Fund to provide members with other financial options as to keep their businesses afloat.

In addition, the Chamber provided information as to how to secure Small Business Administration (SBA) Loans through guidance from the Small Business Development Center (SBDC).
We felt it was important to support some of the many "first responders" on the front lines assisting others during the COVID 19 Pandemic. Working with the various restaurants in the village, we provided over 240 individually wrapped meals to the medical staff of Long Island Community Hospital. Many thanks to Avino's Italian Table, Porters on the Lane, Painters, Village Bistro and Cafe Castello.
Even though some of our signature events for 2020 were put on hold we were still promoting your businesses. We incorporated daily email blasts via Constant Contact to over 2,000 recipients along with a printed a shopping guide. In an effort to help our struggling downtown merchants, advertising was published with our member media companies, The Long Island Advance, Hometown Shopper and Bellport.com. Events included Sidewalk Sales, Summer Shopping Stroll and Holiday Stroll. All were deemed a success as far as the pandemic was concerned.
\

In the Village we Increased the "Local Shopping" and "Shop Saturdays" during the summer, fall and Christmas season. The store owners praised these events helped to keep their doors open. We also worked with Bellport Village to create a wonderful holiday season.

On behalf of the Board of directors, we want to thank you once again for your membership to the Bellport Chamber of Commerce. We look forward to your continued support, knowing you have once again provided the Chamber with the resources to make 2021 your foundation to positivity and possibilities."

Best Regards,

The Board of Directors, Bellport Chamber of Commerce
John Hannon, President
LuAnn Thompson, Vice President
Gabrielle Corsetti, Treasurer
Ron Trotta, Sergeant-At-Arms
Anthony Gandolfo, Membership
Meredith Italiano, Meeting and Event Coordinator
Paul Quinn, Membership
Dave Schultzer, Network
Terry Tuthill, Community Liaison

Photos and letter courtesy of the Bellport Chamber of Commerce
---
January 2021
---
Rotary Club of Bellport Participates in the Million Mask Challenge Tour, Take Two!

Patchogue Neighbors Soup Kitchen, Patchogue
3 kitchen volunteers with Rotarian Hans Temple, Susan Kahl, and Rotarian Lorraine Kuehn
On January 13th, the "Million Masks Challenge, Take Two" traveled from New England to New York to Long Island's Rotary District 7255. This Northeast regional Rotary project began with Mr. Ted Rossi, a Rotarian in Connecticut and the CEO of the Rossi Group, a well-known leader in the American hardwood industry. Mr. Rossi turned to his team with international logistics and sourcing capabilities and was able to obtain over 8 million PPE masks to be distributed throughout Vermont, Connecticut, Pennsylvania, and New York.

Rotary District 7255, under the leadership of District Governor, Jacquelyn Yonick, obtained 350,000 adults masks and 16,000 children masks to be distributed to 41 Rotary Clubs in Queens, Brooklyn, Nassau and Suffolk Counties. Members of these Rotary Clubs then redistributes the masks to those in need within their respective communities.

The Rotary Club of Bellport was pleased to be able to participate and this week had the opportunity to once again accomplish "Service Above Self" by delivering 4,800 masks to soup kitchens, youth and adult shelters, libraries, and children educational organizations throughout our Patchogue, Bellport, Brookhaven community. Photos courtesy of Lorraine Kuehn.


Center of Environmental Education and Discovery, Brookhaven
Executive Director Sally Wellinger, Rotarian Lorraine Kuehn, Board member Tom Pelletier, Ranger Eric,
Board member Cheryl A. Felice and Swazi Clarity

Help Suffolk, North Bellport
Rotarian Lorraine Kuehn and Help Suffolk Director Kristin Ohrtman

Little Farmers @ Cornell Cooperative Extension, Yaphank
Rotarian Lorraine Kuehn, Teacher Maia Grace Lewis & Program Manager Allison Grief

Brookhaven Free Library Children's Center, Brookhaven
Rotarians Lorraine Kuehn, Hans Temple and Library Director Jamie Papandrea
---
Editor's Note: This letter is in response to our recent Editorial and Seen & Heard pieces.
Boat Slip Controversy
I read your editorial regarding the letter that was sent to the boat slip holders and then watched the video that you posted from the January 25th meeting. I was really disturbed at what I consider an attempt by Mr Moran to bully a resident. As a former Mayor, I do understand how difficult the job is and how frustrating it can be to navigate through controversial subjects. That said...the Mayor and Trustees roles are to listen and find solutions to legitimate concerns and should never allow the Village Attorney or any employee for that matter to try intimidate residents simply because they don't like who or what is being said.

I don't have a boat slip, I no longer live in the Village and until now have not commented on how the current administration manages the business of Bellport. I do know Mayor Fell and most of the Trustees, I believe them to be honest, fair minded and decent people. In this particular instance it appears as though there is an attempt to avoid dealing with a very difficult issue by offering a "take it or leave it" solution. From my experience, that plan simply will not work.

Last comment, I would urge Mayor Fell and the Trustees to do a better job of managing Mr Moran. He is after all paid by the residents and if unwilling to represent himself in a more civilized manner, then maybe it is time for a change.

Will Veitch
Brookhaven Hamlet, NY
---
Suffolk County Confirmed COVID-19 Cases March 10, 2020 – January 26, 2021
Click here for more of our coverage of the COVID-19 crisis.
---
Boat Slip Controversy at Village Board Meeting
The following is the "Open To The Public" portion of the January 25, 2021 Bellport Village Board Meeting in which the letter, supposedly circulating by email amongst the Village Board Members, was discussed. Please reference our Editorial for more details and a copy of the letter.
---
Breach Update
Charlie Flagg sent us his latest report about the new inlet. Click here for more information.
---
South Country Unites Celebrates Inauguration Day
On Inauguration Day, January 20, 2021, members of South Country Unites, SCU, displayed yard signs in front of their homes to commemorate this very special day. They wanted to thank those committed, honest, hard working citizens, across 50 states and the District of Columbia, who made democracy happen. The members of SCU dedicated their display...

• "To all people who spoke up for justice and integrity

• To candidates for offices big and small, who believed that they can make a difference

• To campaign staffs, who in the time of COVID-19, planned and instituted a new, safer way of campaigning

• To petition carriers, door-knockers, phone and text bankers, letter writers – those who felt strongly that the best candidate must win

• To Boards of Elections in thousands of counties across our country who justly implemented voting laws, set up polling places, distributed ballots, hired and trained workers, and who counted and re-counted millions of votes under pressure

• To poll workers, who believed enough in free and fair elections to work 8 or 12 or 16 hour days with face masks and gloves, risking serious illness, to assure that each eligible citizen voted

• To the poll watchers who volunteered to assure that voters were treated fairly and laws were upheld

• To judges and public officials who sought to assure fair and free elections

• And to the voters, 161 million of us who made a voting plan and implemented it to assure that our voices were heard"

"The Members of SCU, THANK YOU! We honor your commitment and your hard work. May we all continue to work to support our fragile, 233 year old experiment in democracy. May we support President Biden and Vice President Harris as they and we, the people of the United States, address the difficult problems that lie before us."
Photos courtesy of South Country Unites
---
Bellport Garden Club Roadside Cleanup
The Bellport Garden Club is always working to make our community better. Dedicated members of the club braved the cold temperatures on a sunny day in October to clean up debris on a portion of County Road 36 (South Country Road) between Donegan Avenue and Strongs Road in East Patchogue. They have been maintaining this one-mile stretch since 2001 by agreement with Suffolk County's Adopt-a-Highway Program. Under the chairmanship of member Laurie Fosmire, the ladies walk the roadside in pairs with safety vests, tools and bags supplied by Suffolk County Dept. of Public Works. They meet to perform this service once a month from April through November, and at least once from December through March. The Bellport Garden Club serves the South Country community. (Pictured are Chairperson Laurie Fosmire, Evonne Hammond, Bree Nurnberger and Bonnie Gwilt.) Photos courtesy of Michele DePalo.
---
Suffolk County Confirmed COVID-19 Cases March 10, 2020 – January 7, 2021
Click here for more of our coverage of the COVID-19 crisis.
---
New Marina Playground
With the help of a LI Regional Development Grant, Bellport Village, and the BVPF, Bellport Village Program Fund, all of the playground equipment used by the children down at the Village Marina has been replaced. There's something new for everyone from toddlers to grownups to enjoy. This is a wonderful example of what can be accomplished by various groups pooling their time, effort and resources for a common good. A big thanks to everyone involved.
---
Bellport High School Graduate, Mateo "Matt" Askaripour, Signs a Book Deal With Houghton Mifflin Harcourt
Mateo Askaripour, also known as Matthew, has his first novel, "Black Buck," published by Houghton Mifflin Harcourt, and it's coming out this month, January 2021. Mateo graduated from Bellport High School in 2008. Mateo's writing has appeared in Lit Hub, Electric Literature, Entrepreneur, The Rumpus, Catapult, Medium, and in 2018, he was the Rhode Island Writers Colony writer-in-residence, but "Black Buck" is his first novel.

We'd all like to congratulate Mateo for all of his accomplishments and if you'd like to read a little more about what Mateo has been up to since leaving High School, just follow this link.