December 2020
---
"Operation Pizza Box" at Café Castello
On Friday, December 11, 2020, the COMPASS Unity Coalition, in conjunction with the COMPASS Youth Coalition, hosted "Operation Pizza Box" at Café Castello on Main Street in Bellport Village. The program entailed students "stickering" pizza boxes with anti-drug messages to be distributed throughout the community as Café Castello customers picked up their pizzas. Some of the anti-drug messages were:

• Have a Family Meal Date
• Eat and Bond!
• Family Meal Time is Prevention!
• Parenting to Prevent!

We'd like to give a very big Thank You to Café Castello and Compass Unity. Every year, Café Castello, and Compass Unity make every effort to have a positive impact on our community.

We would also like to thank the Suffolk County 5th Precinct, Community Oriented Police Enforcement (COPE) Unit, for attending and helping out with the program. COPE units are tasked with addressing various issues of concern to the community. COPE officers meet regularly with community groups and provide a number of public safety oriented community presentations each year.
---
Sean Blakeslee, 1975-2020
We received the following sad news from Jean Blakeslee regarding the passing of Sean Blakeslee.

1975-2020 Executive Chef and previous resident of Bellport. Sean was a 1995 graduate of Culinary Institute of America in Hyde Park, NY. Sean previously worked as an Ex. Chef in many restaurants on Long Island, New York and Florida. Also, Porters in Bellport where he had high reviews in New York Times. He recently owned and was Ex. Chef at SC Tavern.

He is survived by his mother Jean Blakeslee of Arizona, his father Robert B. Blakeslee of Florida, sister Vanessa Reed of Bellport, brother Robert Blakeslee, sister-in-law June, and twin nieces Meadow and Olivia. Sean is also survived by his beautiful fiance, Jamie Aridas of Smithtown, whom he was to marry in June.

Donations are being accepted for scholarship fund, in Sean's name at Culinary institute of America, 1-845-451-1401.
---
Storm Photos
Thanks, Tim Edwards, for sending us your photos taken at the dock this week of our recent rain and wind storm!
---
November 2020
---
You Did It... We Can Loop the Dock!
Your email messages to the Bellport Village Board and your Letters to the Editor to Bellport.com have saved "Looping the Dock!" A motion to prohibit vehicle traffic around the end of the Village Dock was defeated at the November 23, 2020 Bellport Village Board Meeting. You can watch the proposal being made and then defeated below.
---
The Proposed Sunrise Wind Farm
On Monday, November 16, 2020, a "Virtual Open House" was held to inform the public regarding the proposed Sunrise Wind Farm to be built 35 miles off the tip of Montauk Point. The cable from the Wind Farm will travel under the seabed from the Wind Farm, to Smith Point Park, up William Floyd Pkwy, across Sunrise Hwy, to Horseblock Rd, up to the Expressway, and then up to Holbrook where it will connect to the Holbrook Power Station. It seems the Holbrook Power Station is the only local power station that can handle the amount of power the Wind Farm is expected to produce.

The Virtual Open House was well done and comprehensive and you'll find it interesting. We'd like to thank Sunrise Wind, a partnership between Ørsted, and Eversource, for giving us permission to reproduce a video of the Virtual Open House here, on Bellport.com.
---
Three Young Women From Girl Scout Troop 96 Give Back to the Community
Three young women from Girl Scout Troop 96 are giving back to the community by installing a dog agility course and a bench at the local dog park located at the Robinson Duck Farm Dog Park in Brookhaven Hamlet. On Sunday, November 8th, 2020, Mackenzie Hackett, Daniela Mercado, and Katelynn Glover could be found hard at work advancing their Silver Award projects.

"The Girl Scouts in our area are always working hard to help improve their community," said Legislator Rudy Sunderman. "Whether it is food donation drives for those in need or service projects such as this, they are always contributing."

The Girl Scout Silver Award is one of the steps to earning the Girl Scout Gold Award, which is the highest honor in Girl Scouts. The Silver Award tasks young women with developing a project around their neighborhood or school that can make a change for the better. Mackenzie, Daniela, and Katelynn decided to work collaboratively to build a dog agility course at the community dog park. Each girl took on the task of constructing a different component of the dog agility course. We should all be proud of these three young ladies.

---
Is this the End of Looping the Dock?
At the October 26th Village Board Meeting, several people offered their opinions as to whether the South end of the Village Dock should be closed to vehicle traffic. Watch our video of the Board Meeting and then let the Mayor and Trustees know what you think. Thanks to one of our readers, here are their email addresses.

Ray Fell mayor@bellportvillageny.gov
Joseph Gagliano JosephGagliano@bellportvillageny.gov
Steve Mackin SteveMackin@bellportvillageny.gov
Mike Ferrigno MichaelFerrigno@bellportvillageny.gov
Robert Rosenberg RobertRosenberg@bellportvillageny.gov
---
October 2020
---
We're Better Than This
---
The Rotary Club of Bellport Medical Lending Closet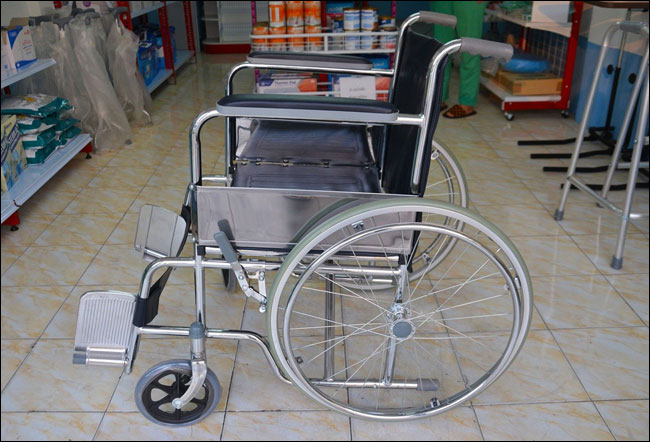 A little while ago, Lorraine Kuehn, President of the Rotary Club of Bellport, contacted us to let us know about the Rotary's latest undertaking, a "Lending Closet" for medical equipment, in good shape, but no longer needed by those who owned the equipment. We published an article about the program and your response was terrific.

Lorraine told us, "I posted our donation request for usable medical goods on several Facebook pages, and amazing things began to happen" My neighbor and publisher of a local digital newspaper, Bellport.com, accepted our press release and highlighted it in their newspaper. Within one week's time, the community was responding fast. We obtained 9 walkers, 3 shower chairs, a knee scooter, a transport wheelchair, 2 pairs of crutches, assorted canes, an ice machine with a pump for limbs, and a bedside commode. All was stored in the president's garage where it was checked, cleaned, and sanitized. Only 3 items appeared unsafe, unfit or not clean enough for reuse."

If you have a piece of medical equipment you no longer need, or would like to borrow something from the Lending Closet, you can email the Rotary at BellportRotary1@gmail.com and they will be glad to help you.

Well done Rotary!

---
The Bellport Garden Club Needs Your Support: Emerald Ash Borer Tree Blight
The Bellport Garden Club is a wonderful organization that does wonderful things to maintain and improve our "quality of life" in the South Country area.

The Bellport Garden Club has been purchasing the street trees planted throughout Bellport Village every year since the hurricane of 1939 and their goal is to "Keep Bellport Shady and Green." The Club is responsible for many of the trees and flowering plantings you see every day as you walk, bike, or drive around the area and the Garden Club is responsible for most of the window box plantings you see along Main Street in Bellport Village.

Normally, the Garden Club would be holding a series of "fund raisers" during the year to fund their efforts, but because of COVID-19, this year they can't hold those events so they need your help, particularly since they are now faced with the "Emerald Ash Borer Tree Blight," which if left unchecked, will destroy the Ash trees in Bellport and throughout the surrounding area.

Fortunately, there is a treatment available which involves an injection into the trunk of an Ash tree and will last for about two years. However, in some cases, the treatment will probably need to be repeated at least once. It's estimated that each treatment of each individual tree will cost the Garden Club approximately $300.

Members of the Garden Club took a quick tour of Bellport Village streets and found only about 20 trees which seem to be healthy enough to treat, this from approximately 40 ash trees they have planted since the early 1990's. Many of these trees are beautiful, mature specimens and are definitely worth saving considering the length of time it takes for a tree to grow. However, as noted, this is not an inexpensive procedure.

The Garden Club Beautification Committee has consulted with Cornell and some local arborists and expect to proceed with the treatments next spring (when the borers become active again) with Garden Club funds so it's time for you to step up and give them a financial hand. Any donations to the Bellport Garden Club Beautification Fund (P.O. Box 203, Bellport, NY 11713) would be very much appreciated.

If you are a homeowner who wishes to save the ash trees on your property, you can contact your own tree expert for advice. Homeowners should know that all ash trees will die within the next few years without treatment, and the borers can spread from infected trees for up to one-half mile.
---
Register To Vote
On Saturday, October 03, 2020, a very special Voter Registration event was held at the "H.O.G. Farm" in Brookhaven Hamlet and it was repeated again on Sunday, October 04, 2020 at the Bellport Train Station. In addition on Saturday, October 03, 2020, there was a special "Youth Focused" Voter Registration event held at the "MAMA Farm" in Brookhaven Hamlet. This was the last weekend before the October 9th deadline for Voter Registration and the organizers wanted to reach as many potential voters as possible before the deadline.

These were non-partisan events, not favoring a particular party or candidate. The effort was to remind as many people as possible that they have to register if they want to vote in the upcoming, November 3rd elections.
---
Town of Brookhaven Proposed New Ashfill Public Hearing
On Thursday, October 1, 2020, the Town of Brookhaven held a Public Hearing on Zoom regarding the proposed new Ashfill site located next to the Brookhaven Town Landfill site that is scheduled to close in 2024. When opened in 1974, it was promised by the Town of Brookhaven that the Landfill site would be closed in 50 years, 2024. The Town recently announced that although the Landfill will be closed in 2024, the Town would like to open a new "Ashfill" site right next to the previous Landfill prompting a cry of "Closed Means Closed," from area residents. Bellport.com recorded the two hour public hearing for those of you who weren't able to attend the hearing on Zoom.
---
September 2020
---
The Rotary Club of Bellport Establishes a Durable Medical Lending Closet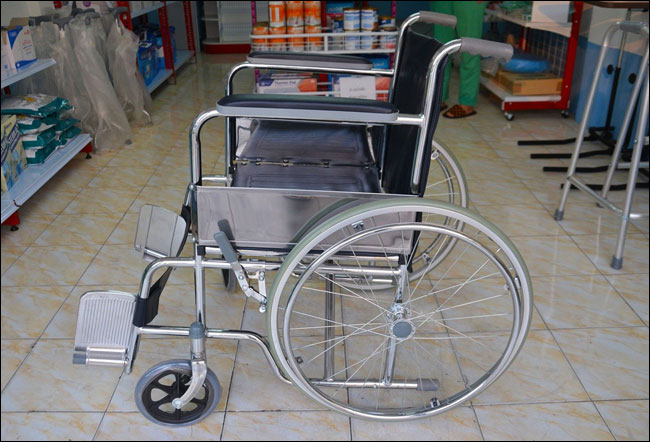 The Rotary Club of Bellport has established a "Durable Medical Lending Closet" for those in need within Bellport, East Patchogue, Brookhaven, Yaphank, and Mastic-Shirley. Once stocked, the Bellport Rotary Club will be able to loan, free of charge, durable medical equipment, such as: walkers, crutches, wheelchairs, stair ramps, shower seats, knee walkers, and canes to those in need of these medical items.

Would you like to donate any of these medical items you're not now using? All items donated will be photographed, tagged and inventoried. The Rotary will sanitize the equipment and store it until it is needed.

An "In-kind" donation letter will be given to those making donations. As the Rotary Club of Bellport, Inc is a tax exempt, not for profit, 501.c.3 organization, you can claim your donation as a charitable donation on your taxes.

Contact them through Facebook or via email!
---
Closed Means Closed
On Friday, September 25, 2020 the Brookhaven Village Association held a "Call to action," open meeting to discuss their strategy in trying to deal with the proposed expanding of the Brookhaven Landfill. Various methods of contacting local elected officials were discussed by those attending the meeting along with methods of pressuring local officials to not expand the landfill.

Most eloquent of all was Dr. Abena Asare, an Associate Professor at Stony Brook University. Dr. Asare gave a six minute introduction to the problems facing the residents of the area and how the Town had not kept its word to finally close the Brookhaven Landfill. Dr. Asare summed up the group's position when she said "Closed means closed!"

We'll let Dr. Asare speak for herself in a video of the meeting and for more information, see our coverage of the Greater Bellport Coalition meeting regarding the expansion of the Brookhaven Landfill last month in August.
---
The Perfect Solution
Every year we're faced with the same question; "Where should we go to get a flu shot?" We don't want to go to our family doctor's office because there are sick people there. We usually go to Costco or CVS, but this year, because of COVID-19, we really didn't want to go inside unless it was really necessary. So what was this year's solution? The South Country Library and CVS!

On Tuesday, September 15, 2020, the South Country Library and the Bellport CVS teamed up to hold a Flu Shot Clinic, outdoors, in the library's parking lot. No lines, no waiting, no going inside, and no sick people. It really was the perfect solution.

Everyone wore a mask and proper distancing was maintained. You had to fill out a simple form, but the library made the form available online so you could print it and fill it out ahead of time to simplify things when you arrived at the Flu Clinic. It couldn't have been easier.

This single Flu Shot Clinic was the only one scheduled by the library and CVS for this year, but we sure hope they do it every year from now on. It's "The Perfect Solution!"
---
Bellport Village World Trade Center 9/11 Memorial Ceremony
Back in 2011, Bellport Village was selected by the Port Authority of New York and New Jersey to be one of the over 1,100 groups and municipalities to receive pieces of steel from the two World Trade Center buildings destroyed on 9/11. Village Silversmith owner and artist, Dwight Trujillo, was selected by the Village to fashion the 6 foot long, over 380 pound, piece of steel into a memorial to be unveiled in ceremonies that were held on September 11, 2011 at Bellport Village's Marina. The memorial honors the residents of Bellport and the surrounding communities who were lost in the attacks. Seen here is the beginning of Dwight's work on the 9/11 Memorial.
Please watch our video coverage of the first 9/11 Memorial back on September 11, 2011:
This year, nearly 300 people attended the 9/11 ceremony held on Friday, September 11, 2020. By the time everyone arrived and filled a good portion of Osborn Park at the Village Marina, it was almost dark. In addition to the people in attendance, there were representatives from local Fire Departments, the South Country Ambulance Company, the Veterans of Foreign Wars, The American Legion, and Elected Officials from the Village, Town, and County.
---
12th Annual Ho Hum Beach Sandcastle Contest
Sunday, September 6, 2020 was a picture perfect summer day. It was the perfect day for the 12th Annual Ho Hum Beach Sandcastle Contest sponsored by the Bellport Village Program Fund.

Equipped with pails, shovels, and loads of creativity, contestants poured out of the Bellport Ferry and their private boats to construct their unique sand sculptures. A panel of five judges, Charlotte Callender, Ellie Diamond, Katie Mehrkin, Village Trustee Robert Rosenberg, and Xander Stefanovitch awarded Carla Marla Gift Certificates to first, second, and third place winners in each of three categories.

In keeping within COVID-19 guidelines, prizes were awarded to the winners by the masked judges at the site of their sandcastles rather than having the group gathered for an announcement ceremony.

There were several ties so first place prizes were given to "The Pirates of the Great South Bay," constructed by the Brian and Mike Specht families, and "Red River," constructed by David, Tobin and Nina Garcia. Also tied were "Camelot" by Julia Steinman and Eve, Josh, and Oliver and "Moose Tracks in the Sand," by the Magnes Family, who were also first place winners.

Second place prizes were given to "Shark Attack" by Alessa Newman, Lola, Molly; "Surfing Sand Dune" by Dean McKnight, Hugo Szanto, and Noah Clarke; "Rock Lobster" by Katie and Sam Specht; and "Rufus the Turtle" by Cory and Desi Davis.

There was only one third place winner this year as there were so many ties in first and second places! That award went to "Henrietta Octopus" by Phil, Caroline, and Evan Bland.

Congratulations to the winners and all the participants in this year's Sandcastle contest and a big thank you to the BVPF, Bellport Village Program Fund, for holding this popular annual event. See you next year!
---
Bellport Village Playgrounds Re- OPEN!
Bellport Village announced that the playgrounds at Mothers Beach and the Marina Bandshell Beach will be open for play starting this Saturday, September 5, 2020. The opening is thanks to the BVPF, Bellport Village Program Fund. The BVPF made the re-opening of the playgrounds possible by their funding of the cost of cleaning the playgrounds to prepare them for play. We'd like to thank the BVPF for their continued support of projects, both small and large, that improve the quality of life in Bellport Village. If you'd like to help support the BVPF, you can donate here.
---
August 2020
---
International Play Music on the Porch Day
International Play Music on the Porch Day was supposed to take place on Saturday, August 29, 2020, but because of the rain on Saturday, it was postponed to Sunday which was gorgeous. The band I play in, The South Country String Band, played for almost three hours to friends, neighbors, walkers, joggers, runners, bicyclists, golfers, and tennis players who passed by. We got lots of waves and horn honks from our passing audience.

Our band usually plays in various restaurants around town, but because of COVID-19, the last "gig" we were able to play was the first week in March and there's no telling when we'll feel comfortable enough to resume playing for an audience again, but we can't wait.

International Play Music on the Porch Day was part of a worldwide movement of musicians performing live music on their porches. Musicians all over the world took to their porches this year and we can't wait to do it again next year.

We played on our porch for the first time back in July and we published our first set, here on Seen & Heard. If you enjoyed our first set, here's our second set for your enjoyment.
---
August 2020 Bellport Village Board ZOOM Meeting
On Monday, August 24, 2020, Bellport Village held another "ZOOM," online, Village Board Meeting. If you weren't able to attend the meeting "virtually," we recorded it for you so that you could view it below. Click here for the agenda.
---
Locals Demonstrate in Support of the U.S. Postal Service
On Saturday, August 22, 2020 a rally was held at 26 Station Road, outside the Bellport Post Office. About 50 local residents came out to demonstrate in support of the U.S. Postal Service, the Bellport Post Office, and demand the resignation of Postmaster General Louis DeJoy. The demonstrators wore masks and maintained appropriate Social Distancing.

The demonstrators were determined to defend the essential services provided by the United States Postal Service, including the ability to vote by mail.

This demonstration was part of a nationwide mobilization taking place at post offices across the country. Local groups including South Country Unites and MoveOn participated.

Rally participants called on Postmaster General Louis DeJoy to resign in the wake of mail slowdowns, and will call on Congress to adequately fund the Post Office, reinstitute overtime for postal workers, restore the operations that DeJoy has already cut, and safeguard the integrity of our mail and elections. The group hoped to show that as Americans, we value the postal system that connects us and upon which we rely for medications, paychecks, and much more.

Click here for a copy of the "Save The Post Office" fact sheet the demonstrators prepared and our video coverage of the event.
---
Rotary Club of Bellport Honors Beloved Rotarian Robert Lyons

Bellport Rotarian John J.(Pete) Roe, III
and proprietor, Kevin Weeks of Franks M. Weeks Yacht yard
The Rotary Club of Bellport's regularly scheduled August meeting was a tribute to their beloved Charter Member, Robert Lyons. A crowd of twenty, Bellport Rotarians, spouses and friends gathered to pay tribute to Rotarian Bob Lyons at the yacht yard that shelters his infamous 38' wooden ship, "Fireplace." Photos Courtesy of Rotarian, Lorraine Kuehn.

Bellport Rotarians and guests paying tribute
---
The Bellport Brewing Company
On Monday, August 10, 2020, the Bellport Village Board held a public hearing regarding a Code change relative to the Bellport Brewing Company. The Bellport Brewing Company would like to move their operation to a location in the Village, 14 Station Road where "Roosters Restaurant" was located, and the Village Board felt a Village Code change would be necessary. This meeting was about the Code Change, but before the Bellport Brewing Company will be able to move in, they will still need the approval of both the ZBA, Zoning Board of Appeals, and the Village Planning Board. Meetings with those Boards have already been scheduled.

In advance of this hearing, which was open to the public, 20 letters were received by the Village Clerk. 18 of the letters were in support of the Brewing Company, one was against, and the writer of one of the letters, who was initially against, changed his mind after hearing the presentations and answers at the meeting. Several residents spoke in the Open To The Public portion of the meeting and they were all in favor of the Bellport Brewing Company moving to Bellport Village.

Here are some of the key issues covered:
• The Brewery will only be open during normal business hour, 9am to 5pm.
• The Brewery will only be open to the public on certain days of the week. On the other days of the week, they will be making beer rather than selling it and they will be closed to the public.
• On special occasions during the year, they want to bring in various types of food trucks, but on any given day, only one truck will be present and it will be located in the rear of the building, adjacent to the rear parking lot, and won't be seen by passersby.
• They plan on having fenced in outdoor seating in front of the building and they may add additional outdoor seating on the grassy area to the south of the building at sometime in the future.
• Rather than having a kitchen of their own, the Brewery wants to work with the restaurants in town. Patrons of the Brewery will be able to order food from the restaurants in town and have it delivered to the seating areas of the Brewery. They see their role as complementing the restaurants in town, rather than competing with them.

Bellport.com would like to welcome the Bellport Brewing Company to Bellport and we wish them success. It sounds like they will be a very positive addition to the Village.
---
Possible Expansion of the Brookhaven Landfill
On Thursday evening, August 6, 2020, a meeting of the Greater Bellport Coalition was held to discuss the possibility of creating a new "Ashfill" just east of the existing Brookhaven Town Landfill. Councilman Loguercio sent a representative, Mr. James Canale, to gather questions the residents attending the meeting might have. Mr. Canale promised to take the questions back to Councilman Loguercio for answers and he would return the answers to the group.

Bellport.com recorded the meeting for you to watch below, but in the meantime, here's a link to more details and a list of questions Bellport.com has and would like answered.

1. Why create the Ashfill here?
2. How is the ash currently being disposed of?
3. Were other sites considered? Where?
4. How much money will it bring in each year?
5. Exactly where will the Ashfill be?
6. How much ash will be disposed of each year?
7. How large and high will the Ashfill be?
8. Will it ever be expanded?
9. Will it be there forever?
10. Where will the ash be coming from?
11. Is the EPA involved?
12. What's the ash made of?
13. How will groundwater be protected?
14. Will it contain lead, cadmium or other hazardous materials?
15. Who will be responsible for the safety of the site?
16. What role will local residents have?
17. Will there be public hearings?
18. How can we know it's safe?
19. Is there a beneficial use for the ash?
20. Are there existing regulations for the disposal of this type of ash?
21. What steps are being taken to prevent water from seeping into the ash?
22. What testing will be done, at what intervals?
23. What if there's a problem?

Update, August 14, 2020
We received the following answers from Councilman Loguercio to the above questions and the questions posed at the GBC meeting:

Information Sheet for Proposed Recovery and Recycling Residue Facility (RRRF) Project at the Brookhaven Solid Waste Management Facility

• The proposed RRRF will provide an environmentally safe, affordable solution for the waste management needs of all Brookhaven residents for an estimated 15-20 years beyond the life of the present landfill.
• Without a facility such as the proposed RRRF, Brookhaven residents would not be able to take advantage of an "ash for trash" arrangement with an on-Island Waste to Energy facility. The loss of such an arrangement would result in a significant tax impact for all Brookhaven residents.
• The proposed RRRF would accept ash from Waste to Energy facilities. The proposed RRF would not accept putrescible waste (MSW). Construction and demolition debris, which has been identified as the primary source of past odors at the present facility will also not be accepted.
• The proposed RRRF will be located on 59-acres of the eastern portion of the Town's present Solid Waste Management Facility.
• A full Environmental Impact Study will be conducted on this proposed facility.
• A public scoping meeting will be part of this Environmental Impact Study so that comments and concerns of the public can be included and addressed in the final document.
• The present facility is expected to be closed to material in 2024.
• Approximately 75 percent of the present facility has been capped. Capping of this landfill will continue.
• As the proposed facility will not accept construction and demolition debris, truck traffic, in the general area of the landfill, is expected to be significantly reduced resulting in reduced emissions and lessened impacts of surrounding roadways.
• The RRRF would have a minimum 40-foot vegetated buffer along the perimeter of the facility. On the eastern portion of the site, a 700-foot minimum separation will be provided.
You can call or email any additional questions you might have to Mr. Canale at: James Canale, jcanale@brookhavenny.gov, 631-451-6968

---
July 2020
---
July 27, 2020 Bellport Village Board ZOOM Meeting
On Monday, July 27, 2020, the Bellport Village Board held another of their monthly meetings on ZOOM. If you weren't able to at least listen in, Bellport.com recorded the meeting for you so that you could watch and listen in now.
---
The History Mystery Bike Tour & Ice Cream Social
On Saturday, July 25th, the Bellport-Brookhaven Historical Society held another of their History Mystery Bike Tour & Ice Cream Socials in Bellport Village. Masks were worn and proper "social distancing" was maintained.

The entrants, ages 6 to 12, were given a map and a list of 10 questions they had to answer by riding their bikes to 10 historic locations in town. What is the name of Howell's General store now? What is now the name of the Comet Theatre that opened in 1913 and then became Wallens Market? What now is the name of the "sweet shack" on Bellport Lane that was originally Capt. Petersen's fish store?

Having completed the course with the answers to the questions in hand, the children returned to the Historical Society grounds and were given a prize and were then able to create their very own ice cream sundaes. A great time was had by all.

---
Mike Busch... The Ho Hum Beach Pavilion
Like I'm sure many of you do, when I have a few minutes to spare, I visit YouTube and poke around a little. The other day I did a search for "Bellport" and discovered an absolutely wonderful video produced by Mike Busch and taken back on May 18, 2019. If you're not familiar with Mike's work, he's a great photographer and cinematographer who likes to shoot videos of Long Island from his drone.

Click here to watch and listen to his great video and if you'd like to see more of Mike's work, please visit his website.

For an update, below is more recent photo of the Pavilion. Photo courtesy of Jack Moter.
---
Bellport Rotary Yard Sale & The South Country String Band
On Saturday, July 18, 2020, the Bellport Rotary held a very successful fundraising Yard Sale at the home of Rotary President, Lorraine Kuehn. Lorraine was aided by Rotarians Marylou Bono, Matt Driass, Hans Tempel and The South Country String Band who provided Live Music and livened up the day. All and all, the event raised $1,100 which will be used to plan future local community projects. A big Thank You goes out to the Rotarians, their families, and their friends for their generous donations and help with the event.
---
Boy... Did They Have a Deal for You at the BBHS Attic Sale
On Saturday, July 11th, the Bellport-Brookhaven Historical Society, the BBHS, held "Grandma's Attic Sale." Unfortunately, the BBHS won't be able to open their Exchange Shop this summer so everything from this year had to go in order to make room for next spring's items when they come in. This was a loss for the BBHS, but a real deal for anyone looking for a bargain as items were selling for pennies on the dollar. Prices ranged from 10 cents to 10 dollars, everything had to go!

As usual, BBHS President, Joan Kaelin and Director, Tricia Foley were there with many BBHS members to make sure everything went smoothly. The BBHS is an important asset for Bellport Village and we look forward to their unique programs planned for later in the year.
---
Rotary Club of Bellport Installs New Officers
Like most municipalities, July 1st starts the Rotary Year and the commencement of a new slate of Officers. The Rotary Club of Bellport held their Installation of Officers Meeting on July 7th in the backyard of the home of their new president, Lorraine Kuehn, with masks and social distancing. It was like a homecoming, as Rotarians have not met in person together since the first week of March because of Covid-19.

Picture above, left to right:
Lorraine Kuehn, President
Marylou Bono, Secretary
Matt Draiss, Vice President
Geof Marschall, Past President
Paul Quinn, Treasurer
John (Pete) J. Roe, Rotarian administers oath
Patricia Whitlock Ryley, Sgt. at Arm

Photo courtesy of the Rotary Club of Bellport
---
The South Country String Band Plays On!
The Coronavirus has suspended live music around Bellport, but that hasn't stopped The South Country String Band. Frustrated by not being able to play for their usual audiences around the Village, they simply moved the venue to their "front porch." So far, there's no set schedule of performances, but if the weather is good, don't be surprised to find them, on either a Saturday or Sunday afternoon playing to the passing cars, trucks, buses, walkers, runners, bicyclists and fans as they play to South Country Road in Bellport Village. If you're driving by, give them a "honk," or better yet, stop by and say hello for a few minutes.
---
June 2020
---
The Bellport Village Dock Reopens
There's still a lot of work to be done, but on Saturday, June 27, 2020, the Bellport Village dock and marina reopened and ferry service to Ho Hum Beach began for the season.

Because of the amount of work still to be done, Village Hall is calling this a "soft opening." Access to the marina is limited to Village residents and resident boat slip holders and they say the remaining work should take about two weeks to complete. If it does, that's about 20 months after slip holders were told to remove their boats and work on the marina was suppose to begin. Full time ferry service is supposed to begin on July 1st.

Here are the Village Guidelines for the Main Dock, Ho Hum Beach and Mothers' Beach:

• A minimum of six feet of space between yourself and others must be maintained at all times; otherwise, you must wear a Mask. Masks must be worn on the Ferry at all times, on all board walks, seating areas, etc. due to the space constraints and the inability to properly socially distance (due to the width of boardwalks both at main dock and Ho Hum Beach).

• Restrooms at Ho Hum will be open on a limited basis one adult at a time, or an adult with their child(ren).

• The Ho Hum concession stand will be not open, please remember Ho Hum beach is "a carry in and carry out facility;" there will be no garbage service.

• On Saturday, June 27th and Sunday, June 28th the ferry will start its first run with passengers beginning at 10:00AM (closed June 29th and 30th). The ferry will run full-time beginning July 1st.

• At the Ho-Hum marina, the priority at this time will be to Bellport Village residents with their boats. Dock attendants are posted to monitor non-resident boaters, who will not be allowed to dock.

• Upon buying a ticket on at the ticket booth, ferry patrons need to reserve a return trip on a "first come, first serve basis." You will receive a return ticket with a time. This ticket must be used at the selected time.

• Currently, no guests will be on the ferry, as its capacity is limited to 50%: 14-23 (subject to change with NYS Guidance) The Ferry Captain will determine and assign seating. There will be one shuttle per hour.

• There will be room on the ferry to have patrons carry their own cargo (chairs, umbrellas, coolers, boogie boards, etc.) on and off the ferry.

• The Waterfront Manager, Ferry Captains, Dock Master, Dock Guards, and/or Dock Hands are to direct "social distancing" per Governor Cuomo's Mandate at the Main Dock, on the Beach and at Mothers' Beach.

These Guidelines are subject to change, as the Mandated Guidelines change from New York State.
---
Prime Time Home Delivered Meals on Wheels Helps Those in Need
Prime Time Home Delivered Meals on Wheels, thanks the Rotary Club of Patchogue for their very generous donation of Patchogue restaurant gift certificates to their meal delivery staff.

During the height of the Covid-19 crisis, the program, and their drivers, delivered in excess of 15,300 meals (a 75% increase over last year) for the 3-month period of March through May, to our most vulnerable population, the 60+ homebound. The dedicated driving staff were on the front lines delivering the much needed meals while maintaining new protocols to keep them and their clients safe. Marie Trotta, Director, stated "We are so fortunate to have the dedicated and professional staff to provide this essential service to the most vulnerable of our community during this difficult time".

Prime Time Home Delivered Meals is a not for profit organization located in Bellport, serving residents of Bellport, Patchogue, Brookhaven, Blue Point, Medford, Farmingville, Selden and Centereach.

If you or someone you know who is 60+ and homebound living in their delivery area, you may qualify for their home delivered meals program. Please contact the office at 631-286-7624.
---
Bellport Village Board June 22nd Meeting via Zoom
On Monday, June 22, 2020, there was an online Bellport Village Board meeting held over "ZOOM." If you weren't able to watch at that time, Bellport.com recorded the one hour meeting for you so that you can watch now. Click here for the agenda.
---
Black Lives Matter Rally and March
On Friday, June 5, 2020, a Black Lives Matter Rally and March was held in Bellport. The Rally and March was held to draw attention to the death of George Floyd who died while in custody by Minneapolis Police.

The peaceful gathering, with almost 1,000 people in attendance, started at the four corners in Bellport Village at about 5pm and then proceeded two miles up Station Road to the Royal Oak Diner, just south of Sunrise Highway, where an eight minute and 46 second moment of silence was held in memorial of the eight minutes and 46 seconds a Minneapolis Police Officer held his knee on the neck of George Floyd, killing him.

While this protest was held in Bellport, people from all communities were welcome. Most of the participants wore masks in an effort to not spread the Coronavirus and there was even an effort to maintain social distancing within the marchers.

Bellport.com has offered to publish Op-Eds by some of the Rally's organizers and supporters. We hope they take us up on it.
---
An Interview With Cheryl Felice
On Wednesday, June 3, 2020, we had a chance to sit down with Cheryl Felice, who is running for the South Country School Board, and ask her some questions. We asked about her background, the impact the loss of state aid might have on the school district, how COVID-19 might affect our students and teachers, and race relations in the South Country School District. We hope you enjoy the interview.
---
Meet South Country's Top Three Seniors
The South Country Central School District is pleased to announce that Ali Dennis Guillermo, Jr. and Natalia Jordan have been named valedictorian and salutatorian, respectively, for Bellport High School's Class of 2020. Audrey Barry was also named essayist.

Bellport High School Principal Tim Hogan called being named the district's top three students a remarkable achievement as these students "serve as leaders of the building and as role models to other students."
As valedictorian, Ali Dennis Guillermo, Jr. is an Advanced Placement Scholar with Honors and a member of the National Honor Society, Science Honor Society and Math Honor Society. He received High Honor Roll every quarter during his high school tenure. Beyond academic pursuits, Ali participated in weekly algebra tutoring of middle school students to help them improve their math skills. He also volunteered each week as a receptionist at Brookhaven Memorial Medical Center, now known as Long Island Community Hospital. Ali's many achievements are magnified by the personal sacrifices that his parents made to start a new life in the United States. Overcoming the barriers of being a first generation student and being at the top of his class is an immense source of pride for his family. This fall, Ali will attend Stony Brook University where he will pursue a career in nursing.
As salutatorian, Natalia Jordan is an Advanced Placement Scholar with Honors and is a member of the National Honor Society and Math and Science honor societies. She is a recipient of the Town of Brookhaven's prestigious Hispanic Heritage Award, is a volunteer Spanish translator at school night events and a HOBY ambassador. With a passion for science, technology and engineering, Natalia participated in the Science and Technology Entry Program at Suffolk County Community College and Stony Brook University's Women in Science and Engineering (WISE) program. Her successes were also witnessed on the athletic field, as she ran for Bellport High School's track and field team and played varsity soccer for four years. She not only served as varsity soccer captain but participated in three travel soccer teams while in high school. Natalia is also a Stony Brook University Hospital volunteer, a member of Brookhaven Youth Court and a summer camp counselor at Los Delfines Camp in Columbia. As a dual citizen of both Columbia and the United States, Natalia is bilingual and extremely proud of her heritage. She will attend Cornell University in the fall where she will study biologic sciences as a pre-med student.
This year's essayist is Audrey Barry, whose creative mind and artistic talent has distinguished her as one of the class' top students. Throughout her high school tenure, the South Country community has enjoyed her breathtaking artwork. In addition to being president of the National Art Honor Society, Audrey was selected as a student-artist for the grand opening of South Country's student art exhibit. Notably, Audrey's work was displayed in the Heckscher Museum's "Long Island's Best" art exhibit and she earned distinguished scores for portfolio pieces submitted to the New York State Art Teachers Association. In addition to her artistic talent, Audrey is a devoted tennis player; she has been captain of the varsity team since 10th grade and was a recipient of the scholar-athlete award. Audrey's commitment to education has earned her membership into the math, science, and National Honor Societies. Audrey plans on attending Binghamton University where she will pursue a career in biomedical engineering.

Courtesy of the South Country Central School District
---
May 2020
---
ZOOM Video of the CD-1 Democratic Candidates Forum

by Larry Sribnick
On Saturday, May 23, 2020, South Country Unites held a "Meet the Candidates" forum for candidates in the upcoming Democratic Primary for US Congressional District #1. The candidates participating were Bridget Fleming, Perry Gershon, and Nancy Goroff.

Because of the unique restrictions imposed by COVID-19, the event was held using "ZOOM" technology and about 75 people were able to attend this unique forum.

Each of the candidates were asked the same series of questions selected by the members of South Country Unites followed by questions submitted by those attending the gathering. In all, each of the candidates answered questions for approximately 30 minutes.

As we all try to adjust to the "New Normal," I will say that this ZOOM Meet the Candidates meeting was a complete success. Below you'll find links to each candidates' portion of the program.
SCU, Meet The Candidates, Fleming
SCU, Meet The Candidates, Gershon
SCU, Meet The Candidates, Goroff
---
The Bellport Garden Club Continues to Brighten Bellport Village
On a bright and beautiful May morning under a cloudless sky, some of the ladies of the Bellport Garden Club gathered... at a social distance... to fill the Village window boxes with spring flowers and greens. This is an annual tradition, but it was especially important this year to bring some joy and vitality to the Village of Bellport whose shops (with the exception of the restaurants, delis and food stores) have been shuttered for months.

Community beautification is one of the main functions of the Bellport Garden Club. Unfortunately, due to the cancellation of Bellport's Annual Memorial Day Parade, the club's annual plant sale will not be taking place either. The proceeds of this sale help to fund community beautification projects. If you would care to make a donation to the club, please send a check to Bellport Garden Club, Box 203, Bellport, NY 11713 and mark it "Beautification Fund."
Photos courtesy of Michele DePalo
---
The Rotary Club of Bellport Recognizes the 2020 Graduates of Bellport High School
Bellport Rotarians are taking action to recognize and congratulate the graduating Class of 2020 of Bellport High School with a public banner on the greens in the middle of Bellport Village, right near CVS and Cirillo's. As they have done in the past, the Bellport Rotary Club offered vocational scholarships awards to two graduates who will be attending a trade school. The Rotary Club of Bellport has also previously supported our health workers by donating $1,000 for PPE supplies to Long Island Community Hospital.

Photo courtesy of Lorraine Kuehn

---
South Country Faculty Parades Through Kreamer Street Community
Stormy skies on April 30th cooperated during the afternoon for Kreamer Street Elementary School faculty as they drove through the school community's neighborhood streets, accompanied by South Country Ambulance, to demonstrate unity and support for students.

During the parade, residents were encouraged to wear their Kreamer Kingdom gear, make a celebratory sign, wave and make noise as drivers passed by students' homes. Even residents who do not live on the parade route parked their cars on neighboring streets to join in the festivities. The parade brought about a sense of togetherness for all who attended.

Principal Sean Clark said the parade's goal was to raise student spirits and to instill a sense of unity during a time when social distancing is in place and students are learning virtually, due to the COVID-19 pandemic.

"The Kreamer Kingdom is known for its sense of community spirit, and this parade is an example of how our faculty instills a sense of pride and togetherness, even in a time of social distancing and school closures," Mr. Clark said.

All courtesy of the South Country School District
---
April 2020
---
The Cradle of Aviation, Wings Over Long Island
My good friend, Sal Calvagna, had only a split second to take these photos as the Navy's Blue Angels and the U.S. Air Force's Thunderbirds flew over Long Island today, April 28th. It was a salute to our first responders and hospital workers who have given so much of themselves for all of us. As you can see from the map, they flew over NYC and then out to us where Sal took the photos in Holbrook. Great job Sal!!!
---
COMPASS Unity Holds Successful Food Drive
Editor's Note: We received the following letter from Lynette Murphy, COMPASS Unity Coordinator, about their recent food drive to benefit the Lighthouse Mission and Angels of Long Island.

"Thank you very much for advertising the food drive sponsored by COMPASS Unity. It was a HUGE success. We filled two trucks - one for Lighthouse Mission and one for Angels of Long Island. Without your assistance in getting the word out, we would not have had a successful event!"
---
T-Shirt Fundraiser Provides Donation for Lighthouse Mission
In an effort to assist South Country residents in need, Bellport High School teachers Aimee Iuliucci and Kelly Scotti organized and led a T-shirt fundraiser called "South Country Strong" to benefit the Lighthouse Mission. The duo sold 474 T-shirts to community residents and students, raising more than $2,000. The money was donated to Lighthouse Mission to replenish the food pantry for residents in the South Country community and surrounding areas.

Local clothing company Hart + Sole Clothing donated their time designing the t-shirts. Hart + Sole has also volunteered in the past by designing clothing for the school store at Bellport High School, the high school staff, and the boys basketball team.
---
Food For Suffolk County
I'd like to tell you about a very special person, Amelia "Emmy" Specht, who is 17 years old and lives right here in Bellport Village.

They say the, "Apple doesn't fall far from the tree," and Emmy is certainly proof of it. Emmy's Mom is Joanne Specht who is the originator of the annual Village Halloween Scarecrow Building program and the annual Ho Hum Beach Sandcastle contest, to name just two of the many creative ideas and programs Joanne Specht has been responsible for over the years.

I'll tell you a lot more about Emmy, but before I do, just in case you don't read all the way to the end of this story and because it's so important, I'd like to share with you Emmy's letter to me when I asked her to tell me all about the "Food For Suffolk County" non-profit organization Emmy just started.

"Hi, my name is Emmy Specht. I am 17 years old and I have lived in Bellport my whole life. I've started a food drive for families in our area who are struggling to purchase food because of job loss or decreased wages due to COVID-19.

I am collecting non-perishable groceries all week long and delivering boxes of food EVERY SUNDAY to families in our area. I have worked with the Family Outreach Coordinator at the Boys & Girls Club to identify these families in need.

There are two ways you can help. You can drop off non-perishable food to my front porch, at 26 Browns Lane, Bellport, NY, or you can make a tax-deductible monetary donation through the link below and I will use these funds to purchase groceries for the families on the list.

The families need cereal, pasta, canned vegetables and soup, snacks for children, and juice. Any non-perishables you can spare would be greatly appreciated, even if they are not on this list. I will collect these items all week long, and EVERY SUNDAY I will box up everything I collect for the week and deliver the items to the families who need them. Even one can of vegetables or one box of pasta will help these families get through the week.

If you would like to instead make a tax-deductible monetary donation, which I will use to purchase food, please click this link: www.foodforsuffolkcounty.org

If you have any questions please email me at ameliaspecht1@gmail.com."
I'd like to tell you a little bit more about Emmy Specht and what she has accomplished in the past 17 years.

When Emmy was 8 years old, she started a charity called "Four Girls for Families" with her sister, Rae Specht, and two of her best friends, Maddie Joinnnides and Eloise Kocay, to help people in Cambodia. The charity the four girls started just turned 10!

When they were very young, they started out by painting and selling greeting cards and T-Shirts. Every summer they would open a "Pop-Up" store in Bellport and take booths at Artists on the Lane, the Methodist Christmas Fair, and other Fairs around Long Island to raise money.

In 2015, the four girls partnered with the Bellport Rotary and received a Rotary International Grant of $55,000! This project was spearheaded by the Bellport Rotary and the money they raised, and monies raised by many Rotary Clubs on Long Island, was then matched by Rotary International.

The four girls started putting their money to work in 2016 when the money was used to build a sustainable farm in Pursat, Cambodia. Currently, they are working with Rotary International again on a 2nd Global Grant. To date, they have raised close to $400,000 to help on a variety of projects in Cambodia and they have delivered close to 4,000 water filters to families. In addition, they have financed the digging of 20 deep water community wells in Cambodia.

At this point, you'd think they had done more than enough, but they have also built a sustainable farm and fishing lake for an entire village in Pursat, Cambodia and they are working on a second farm. Most recently, they partnered with another NGO, non-profit organization, to share the $80,000 cost and built two schools in Cambodia for 900 elementary children.

Each year, the members of "Four Girls for Families" travel to Cambodia to check on their projects and to start new ones. Their families pay for the travel and expenses out of their own pockets. 100% of the monies raised goes to support the projects the organization sponsors. They were all supposed to travel to Cambodia again this June, but that is now on hold because of COVID-19.

Now, I would have ended this story here, but I asked Emmy if there was anything else she was working on, as if that were possible. Here's her answer.

"Beyond the charity....another program I have worked on is that I am a counselor at Sunrise Day Camp in Wyandanch. Sunrise Day Camp is a camp for children with cancer. I work there full-time all summer, and on school breaks. It is a wonderful place and I love the children I work with. Unfortunately, because of the Coronavirus, I am not sure if the camp will be open this summer."

Emmy went on to say,

"I want to let you know that the food drive I am now organizing, Food For Suffolk County, is separate from Four Girls for Families. I decided to do this project as a separate fundraising effort because all the fundraising we do through Four Girls for Families goes to projects in Cambodia. I want to make this a separate fundraising effort because I want to make sure people know these contributions (both non-perishables and monetary) will go directly to help people here on Long Island. That is why I created Food For Suffolk County."

What more can I say? I'm sure you are all just as proud of Emmy as I know her parents and I am. I hope you all show her a little of that pride in supporting her food raising efforts by contributing to Food For Suffolk County, www.foodforsuffolkcounty.org.
---
JFK Heli Ride
Have you ever flown in a Helicopter? My friends at East End Helicopters sent me a video they shot this morning of JFK airport from a low altitude. Normally, JFK would be bustling with aircraft, people, and various vehicles moving around all over the place like ants. As you'll see, COVID-19 has had a real impact on activity at the airport. Enjoy the video!
---
South Country Community Leadership Network, SCCLN Meeting
On Monday, April 13, 2020, Dr. Giani, South Country School District's Superintendent of Schools, held a ZOOM online meeting that was attended by 24 members of the SCCLN, the South Country Community Leadership Network. The purpose of the meeting was to share information, issues, and questions resulting from COVID-19. Dr. Giani said it is, "Not a regular meeting or agenda, just time to connect and discuss community matters and how we may be able to close any gaps."

Here is some of the information and issues that were presented...

• The South Country School District gave out 4,000 meals to school age and younger children last Friday.

• Child Care programs are being conducted by SCOPE in 15 different locations.

• Clyde Parker is leading a group making masks to distribute to the community. So far, they have made and distributed 1,500 masks. They are hoping to expand their program to include food distribution.

• John Rogers, Chair of the Greater Bellport Coalition, said there's a need for food for elderly people who are afraid to go into stores and supermarkets. There seems to be no one working on this problem. He and Clyde Parker are working on a food delivery program for the elderly.

• It was reported that Stop & Shop has discontinued their curb-side pickup program.

• The Town of Brookhaven is still running their "Meals on Wheels" program.

• The Lighthouse Mission is offering meals.

• Isabella Rossellini is donating food from her farm. The School District is picking up the food and distributing it with their Mobile Library.

• It was pointed out that there is a problem identifying and reaching those in need.

• The South Country Library is considering the expansion of their WiFi system so that it will cover their parking lot out to Station Road. The goal is to make it possible for people, who do not have internet access, to be able to gain access by either parking or standing in the library's parking lot while maintaining the appropriate distance from one another. It was also pointed out that the McDonalds in East Patchogue has a WiFi system that covers their parking lot as well.

• Clyde Parker raised the issue of the handicapped and should they be included with the elderly for help with food distribution.

I have to say that I'm proud of the members of the SCCLN for donating their time, effort, and expertise. It's at times like these that they are really needed.
---
Just for Fun... The Simpsons
A family in Ontario, Canada, recreated the iconic opening sequence of "The Simpsons" -- complete "with Maggie being beeped through a supermarket checkout, and Homer at work at the power plant." The BBC has the video here.

---
Fun on Main Street
Pamela Lerner, of Pamela Lerner Home & Design, has watched children with their parents strolling down Main Street to get some exercise on some of the nice, weather wise, days we've had lately. Pamela decided to decorate her window with things the children would enjoy. Here are some for YOU to enjoy!
---
Brookhaven Lab is Doing Its Part to Fight COVID-19
Brookhaven Lab scientists and staff are in a unique position to combine their expertise to address drug development, medical supplies, information processing and more. Read about it in this week's edition of "Brookhaven This Week."
---
Bellport High School Helps to Advance Production of Face Shields by Loaning 3D Printers
All hands on deck have been necessary in fighting the spread of the novel coronavirus, COVID-19, and Bellport High School has joined the battle with the contribution of 3D printers to the Suffolk Cooperative Library System 3D Printer Farm, located at its headquarters in Bellport.
The 3D Printer Farm started producing face shields for medical professionals at Stony Brook University Hospital, using 3D printers loaned from public and school libraries throughout Suffolk County. The Bellport High School library and art department collectively loaned three 3D printers at the end of March.
Since March, the Suffolk Cooperative Library System has pulled together more than 70 3D printers into one location, called the 3D Printer Farm, and is churning out plastic parts for needed face shields. The protective gear is then finished by Stony Brook's iCreate program, under the direction of iCreate Director and informational technology professional, David Ecker. The goal is to produce the parts for 200 face shields daily. Supplies to make the shields include elastic, foam, weather sealing and report covers. The report covers made out of clear plastic are replaceable.
This featured photo is of Stony Brook University Hospital nurses using these very face shields!
Photo courtesy of the South Country School District.
---
The Bellport Country Club's Free Meal Program Continues to be Successful
The Bellport Country Club's Free Meal Program continues to be a WONDERFUL success! On Friday, April 3, 2020, the Country Club served hundreds of guests with their Free Meal program and ran out of prepared meals in 45 minutes! J. Kings Food Service donated several cases of food and was a huge help!
In addition to the Free Meal Program, the Country Club's sale of trays of prepared food were also a hit. The proceeds from these sales will now go towards defraying some of the costs of the next Free Meal Program day. We'll be sure to let you know all of the details as soon as they are available.

The Bellport Country Club and J. Kings Food Service are wonderful examples of some of the good things that are still happening during these tough times.
---
A Virtual Happy Hour
In my March 25, 2020 Editorial about some of the good things going on, I mentioned FaceTime and how we were using it so that 12 of the people in our 24 person Tuesday Coffee Group could continue to meet online on Tuesday mornings. Well, I wasn't satisfied by having to leave half of our group out because they didn't own an iPhone, iPad, or Mac computer so I went looking for a solution and I found it. Zoom!
Zoom is by no means as easy to use as FaceTime, but it's free and with the help of dozens of video tutorials on YouTube, you can do it! For us, it means that our entire group of 24 can now not only meet for coffee on Tuesday mornings, but we can now also meet for a Virtual Happy Hour on Fridays at 5!

A quick word about security and Zoom... in recent days there have been incidents of "zoom bombing" where people jump into a Zoom call who aren't supposed to be there. Luckily, there are several security settings in Zoom to help prevent this and keep your Zoom calls private. Here's an article with more information about those settings.
---
March 2020
---
The Bellport Country Club Serves 1,400 Free Meals!
The Bellport Country Club wanted to do something to help families in our community who needed meals during this incredibly challenging time. They decided to provide meals-to-go for our neighbors in need at no cost! No questions asked!

Well, Wednesday, March 25th was the first day of this program and the Bellport Country Club gave out 1,200 free meals! Because of the response from the community, they plan on giving out another 200 free meals on Thursday, March 26th. The Country Club is going to try to repeat this program once a week if possible.

It's wonderful that at these stressful times, we're seeing the best in people brought out. A huge Thank You to the Bellport Country Club!
---
February 2020
---
Local Artist Renames Four Streets, For One Day, In Honor Of Black History Month
Local artist, Mikael Levin, came up with a unique way to draw attention to the history of slavery in Bellport's past. I'll let Mikael explain...

"For today, February 29th, this last day of Black History month, I am renaming four streets that bear the names of prominent early Bellport families. The new names are of those people they owned as slaves. Browns Lane will become Jude Lane. Brewster Lane will become Peter Lane. Tuthill Lane will become Sebra Lane. Osborn Lane will become Thomas Lane and Reuben Lane. I am performing this one-day renaming action to honor those women, men, and children who were enslaved right here in Bellport, even if all this happened a long time ago.

Whom our streets are named after speaks to who we are. In my work as an artist I often seek to place everyday scenes in a larger cultural and historical context. This action is designed to raise critical consciousness of how the legacy of slavery here and across Long Island is one of the factors impacting our divided community to this day.

Under a 1788 New York State law regarding the freeing of enslaved people, slave masters listed the names of those that they were going to set free. Miriam Brown listed Jude; Mills Brewster listed Peter; Nathaniel Tuthill declared that the child Sebra would be set free when of age; and Henry P. Osborn listed Thomas and Reuben. These families probably had other enslaved people as well, not listed here.

This action is not about whether the Browns, Brewsters, Osborns and Tuthills lived specifically on these streets, and this action is not only about these four families. There were additional slave owning families in the area.

Below are photos of the street signs Mikael renamed.
---
The Bellport-Brookhaven Historical Society Honors Black History Month
On Saturday, February 22, 2020, the Bellport-Brookhaven Historical Society, the BBHS, held another program in their Local History series. This time, in honor of Black History Month, the program featured Dr. Georgette Grier-Key speaking on the history of Bellport's Ruth African Methodist Episcopalian Zion Church on Station Road right here in Bellport Village. Back in April of 2017, Bellport.com covered the 184th Anniversary of the church's founding in Bellport. Here's a link to our coverage at that time.

Dr. Grier-Key's program started off with a brief history of the seven major Black denominations and Black Churches on the east end of Long Island. It then turned to the history of the Ruth African Methodist Episcopalian Zion Church here in Bellport. The church was founded by Charles Carle in 1838. Rev. Madge H. Thompson leads the church today and a descendant of Charles Carle still attends the church today.

If you weren't able to attend the BBHS program on Saturday, Click Here to listen to Dr. Grier Key's presentation regarding the Ruth African Methodist Episcopalian Zion Church.
---
The DSAI 2nd Annual Cultural Empowerment Event
On Saturday, February 22, 2020, the DSAI, Doing Something About It, held their 2nd Annual Cultural Empowerment Event at the Boys & Girls Club located at 471 Atlantic Ave., in Bellport.

First, we have to apologize. Because of the late start of the DSAI Event, and an overlap in scheduling between the DSAI Event and the Bellport-Brookhaven Historical Society's Local History program on the Ruth African Methodist Episcopalian Zion Church, we just couldn't be in two places at the same time and had to leave the DSAI Event early so we could cover the BBHS event too. As a result, we couldn't cover the DSAI Event the way we would have liked to. We'll make up for it in the future. We promise!

Doing Something About It, DSAI, is a 501 (c)(3) nonprofit organization. When they say they are Doing Something About It, they mean they are taking action to solve problems, not just talking about those problems. DSAI's dedicated vision is raising low income neighborhoods from their low socioeconomic status (SES), and creating self-sufficient, supportive, and unified communities by being proactive to strengthen these communities.
DSAI believes in sharing effort with communities wanting to do better, having respect and love for one another, and building generational wealth for future generations. DSAI wants to foster a better environment, help bring an interest and a desire to learn, and encourage our youth to aspire to have a better education so that they can fill positions of power to fight against injustices within these communities. They believe it is truly about building a prosperous environment to live in peacefully, spiritually, and with good physical and mental health so as to achieve these goals for all. They are, Doing Something About It!
The Cultural Empowerment program began with a few words from DSAI CEO/President Baron A. Permenter who was followed by motivational guest speakers, Council woman Valerie M. Cartright, Councilman Michael Loguercio and Senator Monica Martinez. The program even included a Hypnotist/Comedian, poetry, music, dance, and speakers from Compass Unity.

Before we had to leave, we were able to snap a few photos of the vendors and DSAI volunteers who helped make the program possible. We're already looking forward to next year.
---
Breach Update
Charlie Flagg sent us his latest report from his recent flight over the new inlet. Click here for more information.
---
An Open Mic at Café Castello
On Tuesday, February 4, 2020, eight local musicians decided to attend Café Castello's first ever Open Mic hosted by Hank Stone. If you're familiar with the Marvelous Mrs. Maisel series, you already know what an "Open Mic" is, but if you're not, an Open Mic is an opportunity for performers of all types, singers, musicians, comedians, poets, to stand up in front of a live audience and show what they've got. For about 15 minutes, they have the spotlight and microphone all to themselves so that they can practice and hone their performing skills.

The level of musicianship Tuesday night was first rate and the food could not be beat. The Italian food at Café Castello is always wonderful, but this time Nick Gagliardi, owner of Café Castello, even added a special Happy Hour from 5:30 to 7:30 with half price wine, beer, and a selection of special appetizers.

If you weren't able to attend, or would like to, Café Castello's Open Mic will be held the first Tuesday of every month from now on, starting at 6pm. The next Open Mic will be Tuesday, March 3, 2020 so come on down and enjoy an evening of great entertainment and food.
---
January 2020
---
Would You Like to See What's Behind the Curtain?
You probably know that work has begun down at the marina. You probably also know that the work area has been surrounded by curtains to either block the public's view, or more likely, to help avoid someone driving into the wire fencing around the site out of habit.

Well, the great folks at the Bellport Yacht Club have repositioned the video camera atop their club house so that you can monitor progress on the marina, 24/7! What a great idea!!!

Click here for a link to the Bellport Yacht Club's website where you can watch it all.