December 23, 2015
Two Significant Decisions At The December 21, 2015 Bellport Village Board Meeting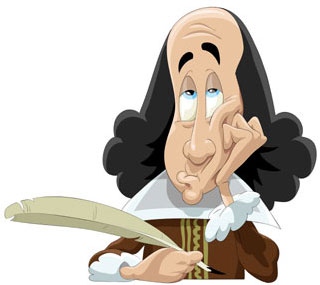 On Monday, December 21, 2015, the Bellport Village Board held the last Village Board Meeting of 2015. It was a short meeting at under 38 minutes, but it wasn't short on significance.

First, Mayor Fell made an announcement that, "It is not economically feasible for Bellport Village to run its own ambulance company. It's just too expensive." You would think this would finally be the end of the Ambulance Company controversy, but then he went on to say, "We are still investigating third party vendors to come in and provide a service." In fact, the Village Board has authorized two Village residents to meet with potential third party vendors and, "look into ways of contracting with another EMS service or Ambulance Company."

Folks, isn't enough, enough? Haven't we already insulted the wonderful volunteers in the South Country Ambulance Company enough?

These are volunteers who do a magnificent job on our behalf. Have you ever heard a bad word about the services the South Country Ambulance Company provides to the residents of Bellport Village? All I've ever heard is firsthand accounts of how relieved residents have been to see the South Country Ambulance Company coming through their door and what a wonderful job they did.

Not once has Mayor Fell said he thought he could provide a better service for Village residents by using a service other than the South Country Ambulance Company. All he's said is that he thought he could do it cheaper. Cheaper? The reason the Mayor backed off is that he found out his math was grossly off, but rather than saying Ooops, I think we made a mistake, he instead tells us the Village isn't going forward with the plan, but it is still looking into third party providers.

OK, let's look at this again. We can't provide better quality of service so let's look at the dollars and cents of it. My wife and I just got our tax bill for the coming year and the services of the South Country Ambulance Company are going to cost my family $281.70 for the year. Because there are only two of us now, that's $140.85 each for a year of Ambulance Service that I hope we won't need. If there were four of us in the family, it would only be $70.43 each for a year of superb Ambulance Service. However, that Ambulance Service isn't limited to only the two of us. It also covers everyone who visits my home, 7 days a week, 24 hours a day. It even covers anyone walking or driving past my home. No matter what happens, for only $281.70, the South Country Ambulance Company has my back. They have me covered.

Mayor Fell, are you kidding? What could you possibly save in dollars? 10%, $28? 20%, $56? What are lives worth? What are the feelings of these wonderful volunteers worth? Why can't you let this bad idea of an alternative Ambulance service go? Is it personal? Is it because of the shouting match you had with Mr. Gregory C. Miglino Jr., head of the Ambulance Company? The Mayor got into a shouting match this past summer when Mr. Miglino suggested the vandalism done to the Ambulance Company's Emergency Boat at the Village Marina had been deliberate rather than random. People came running from all over the marina to see what all the commotion was about when the two of them went at each other. Come on Mayor Fell, let it go. Lives are at stake! It's time for you to back off and say you're sorry for insulting the wonderful members of the South Country Ambulance Company.

I turn now to the second significant issue addressed at the December Village Board Meeting, the five year contract with Parkland Management Company to maintain the grounds at the Village Golf Course.

Mayor Fell described the cost of the contract as being, "It's a 2% increase every year from the $825,000" the Village is now paying. In addition, the Village will be losing the income from the house Parkland Management is currently renting from the Village.

Now, 2% might not sound like much, but through the magic of compound interest, a 2% increase every year for five years on $825,000 comes to over an additional QUARTER OF A MILLION DOLLARS by the end of the five years, $254,201 to be exact. Here's how it breaks down:

Current Cost: $825,000 per year
Five year contract with Parkland Management Company
Amount Increase
Year One: $841,500 +$16,500
Year Two: $858,330 +$33,330
Year Three: $875,497 +$50,497
Year Four: $893,007 +$68,007
Year Five: $910,867 +$85,867

Total ADDITIONAL dollars paid over a five year period: $254,201. That's a total cost of $4,379,201 the Village will pay over a five year period to maintain the grounds of the Golf Course. How much did the Mayor save by "privatizing" the maintenance of the Golf Course? How much did it cost when Village employees maintained the course? How much did it save when those Village employees were able to pitch in when needed in areas other than the Golf Course? When is the Golf Course going to start paying back the money the Golf Course borrowed from the residents to keep going when the Golf Course went into the red and the residents had to chip in (no pun intended) to keep the golfers afloat? And, exactly when did the Golf Course go into the red? For some reason, that seems to be a secret.
---
If you have a comment and would like to respond to any of the above, we'd be glad to consider printing your response. Please send your comments to larry@bellport.com. You can read the comments we receive on our Letters To The Editor page.

Sincerely,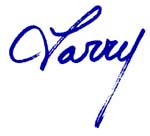 Larry Sribnick
Editor/Publisher, Bellport.com