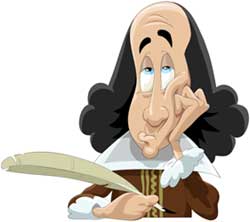 Zombie Golf
December 11, 2019
Lord, it's been almost a year since my Editorial alerting our community as to what the Bellport Village Board and the Golf Commission were up to, (Click here for my February 2019 Editorial) but like a Zombie that rises from the dead, the Village Board's grandiose plans for changes and additions to the Bellport Village Golf Course never seem to die. I would have thought the community's reaction to the proposed changes to the golf course, that included a Driving Range aka Practice Area, would have told the Village Board and the Golf Commission to scale back their changes to the Village golf course if they wanted the community's support, but I guess they didn't get the message.

I am not against change at the golf course; I just want a few things first...

Although I've asked for it many times, I'd like a complete, un-spun, profit and loss statement for the Village Golf Course for the past 25 years or so. I'd like it nice and simple. This is how much money came in each year and how much did it cost to run the golf course each year. Please, just the golf course, no smoke and mirrors that includes the catering facility or that uses words like "The Enterprise Zone" to hide what's really going on, just the golf course and Pro Shop and anything else pertaining to golf, not something else.

I want this information so I can have an idea of how much the golf course contributed to the Village each year thereby reducing taxes paid by the residents, or how much the residents paid each year in higher taxes to support the golf course to keep it going.

I don't expect the golf course to turn a profit and contribute to the Village every year, many businesses don't, I just want to get a handle on what kind of investment the golf course is. Should we be putting more money into the golf course because it's a sound investment making money for us? Or, should we pinch some pennies and be satisfied with the lovely golf course we already have and not pour anymore of our tax dollars into it?

Click here to find a copy of the report presented at the November 4, 2019 Bellport Village Board Work Session.

Here are some of my thoughts...

The report states that the Bellport Golf Course now has almost 400 members and that that is "a maximum reasonable membership level" for a course and club of this size. If that's true, why is the report suggesting that we pour millions of dollars into the golf course to gold plate it?

One thing that really stuck out is that the report suggests a new members-only Grill Room and Lounge. Really? Members-Only? Whose money is going to pay for this? Who's going to be responsible for any loans or bonds involved? Who is going to own it? Whose land is it going to sit on? The Bellport Golf Course sits on a Public Park owned by the residents of the Village of Bellport. It isn't a private golf course where members pay six figure initiation fees to join. This isn't the Hamptons. We proudly declare that we are the Un-Hamptons! Residents aren't going to be able to use these proposed new facilities? Really!??

Some of the other proposed additions are a heated golf bag storage facility and a heated golf cart storage barn. The additions also include better locker rooms and Pro Shop. I may be wrong, but wasn't the ladies locker room recently redone? What's wrong with the Pro Shop?

About $25,000 has already been spent preparing this report. Who paid for it? Drawing up the plans for the changes called for in this report will cost up to another $75,000. Who will pay for it? Golf is on the decline and golf courses are closing left and right. Is this the time to pour millions into a perfectly good golf facility that has grown and is now near its maximum capacity? SHOW ME THE MONEY! Explain to me how spending all this money is going to benefit the residents of Bellport Village!

In closing, I'd like to say that I am not against golf or the Bellport Golf Course. I think it's a wonderful Bellport Village asset and it should be maintained properly so that it can be enjoyed for many years to come. It's just that the Village Board and Golf Commission seem to be out of touch with reality and what Bellport is really all about.