November 10, 2017
November 9th Village Rentals Special Work Session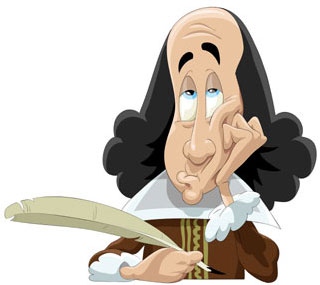 Last night, I attended a Village Board "Special Work Session" regarding "Long-Term and Short-Term Rentals" in Bellport Village. It turned out that the purpose of the meeting was not to make any decisions, but rather to identify and narrow down the dozens, and dozens, and dozens of factors that the Village Board is going to have to sift through in trying to come up with a workable Village Code that will be in the best interests of the residents of Bellport Village.

Short term, long term, day rentals, what is short term, what is long term, 14 day rentals, 16 day rentals, less than 4 month rentals, longer than 4 month rentals, 6 month rentals, renters can use amenities, renters can't use amenities, renters can bring guests, renters can't bring guests, red ID cards, green ID cards, coded ID cards, the list of factors to be considered just went on and on in seemingly random order with no end in sight, but slowly, over two and a half hours, it seemed like some factors were slowly percolating to the top and in my opinion, might be where this is going, at least at this time.

It's important for you to understand that no firm decisions were actually made by the Board and that my opinions are only my opinions and may not have anything to do with what the Village Board will ultimately do. What follows are the impressions I got as to where, at least at this time, things might be going and which way the Village Board is leaning. So that you can make up your own mind, I've attached an audio file of the meeting at the end of this editorial so that you can make up your own mind as to where you think the Village rental issues might be going.

About an hour into the meeting, Trustee Ferrigno asked some questions which were where I think the meeting should have started, "Do the residents of the Village want some kind of legislation like this?" "Do the residents of the Village want this to be primarily a residential community or a community where revenue can be generated?" Mayor Fell pointed out that this is a residential community and if you are going to rent your property, the renters who you rent to better respect the residential nature of our community. I couldn't have agreed more.

As for the duration of rentals, here is where I think it is heading. No rentals of less than 16 days. Why 16 days? It eliminates "Two Week," 14 day rentals. If you rent for 4 months or more, you have all the rights and privileges of a resident, which would include a Village ID card that would give you access to all Village amenities. If you rent for less than 4 months, you can "buy" a Village ID card to gain access to Village Amenities, but you don't have to if you'd rather not use the amenities.

If you want to rent your home in the Village, you're going to have to register it with Village Hall and there's going to be a list of codes and rules you're going to have to follow to make sure your rental property is safe. What you can do for your own family in your own home is not the same as what you can do when you are offering your home for rent to the public.

The code the Village comes up with for rental properties will be enforced. The point was made that there's no point in making codes and rules that won't' be followed or enforced. It remained vague as to how enforcement would be handled, but it was suggested that the various online rental property sites be reviewed at regular intervals to identify illegal listings in Bellport Village. Illegal listings might include unregistered properties or offerings for fewer than 16 days. The first time you get a warning, after that, you get a ticket.

Before I finish, I'd like to make one final point that I don't think I did a very good job of articulating at the meeting. I was very tired. The Village Board seems to think paying taxes is the great equalizer that makes all property owners equals. They seem to think if you pay your taxes, you have a right to all the rights and privileges that every other tax payer has. I don't agree and I think the Village Board is going to have to deal with this no matter how much they'd like to avoid dealing with it. If an individual or group buys property in the Village with the intent of offering it for commercial purposes, to make money, and they pay their taxes, they should not have the same rights and privileges as residents of Bellport Village who live here, have their families here, and who also pay their taxes. This is first and foremost a residential community. Therefore, when decisions are made, the residents of the Village should be given priority over the commercially oriented property owners in the Village.

Click here to listen to the Special Work Session.
---
If you have a comment and would like to respond to any of the above, we'd be glad to consider printing your response. Please send your comments to larry@bellport.com. You can read the comments we receive on our Letters To The Editor page.

Sincerely,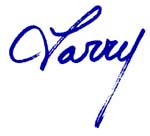 Larry Sribnick
Editor/Publisher, Bellport.com