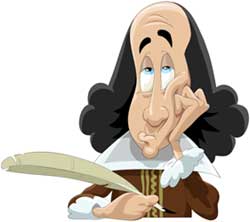 Peddling and Soliciting in Bellport Village
October 28, 2019
The Village of Bellport has an existing law governing peddling and soliciting in the Village, Chapter 10, Article 1 of the Village Code. Click here for a copy.

At Monday's Village Board Meeting, Mayor Fell held a Public Hearing regarding his proposal to rewrite this law. No explanation as to why this law needed rewriting was given other than an ice cream truck had set up shop down at the dock without a permit. There was no explanation as to why the existing law wouldn't have covered the ice cream truck. In fact, there was very little mention of the existing law at all and what its shortcomings might be.

Without assessing Village Residents' thoughts on the subject, the Mayor had already gone ahead and incurred the expense of having the Village Attorneys prepare this new law without a public discussion as to the pros and cons of what he was proposing.

Of the residents who came up to the microphone and spoke, they were 9 to 1 against the new law. Mayor Fell didn't allow non-residents to speak even though they had parents who live in the Village.

So that you can make up your own mind as to the need for this new law and its expense, we recorded the Public Hearing for you. Click Here

This new law will be brought up for further discussion and a vote at the next Village Board Meeting to be held at 7pm on November 18, 2019 in the Village Community Center located at 4 Bell Street in Bellport Village.