October 17, 2016
Community Meeting Regarding B&B's and House Rentals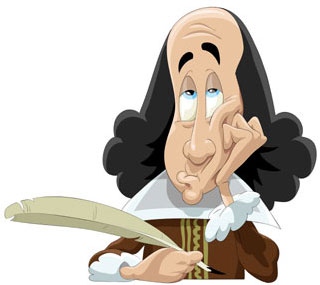 If you follow my Editorials, you know that I've been very disappointed in the way the issues of B&B's and House Rentals in Bellport Village have been handled by Village Hall. Rather than trying to take the pulse of the Village Residents on these issues, I felt Village Hall had already decided on the outcome they wanted and was working towards that end without much input from the community. Well, I'm very glad to say that this was clearly not the case at the Community Meeting held by Mayor Fell and Trustee Rosenberg on Saturday, October 15, 2016 in the Village Community Center. Instead, Mayor Fell and Trustee Rosenberg were clearly there to gather input from the community. If there was an objection to something, they tried to drill down to what the essence of the objection was so that a solution or compromise could be found.

Close to 100 people attended the meeting and from the questions asked and the mood of the audience, I got the feeling that the room was largely made up of residents who had a financial interest in the decisions the Village Board was going to be making on the subject of B&B's and House Rentals at a future Village Board meeting. Many of those attending seemed to be already renting their homes or rooms for either short or long term rentals and they were concerned about how the decisions made by Village Hall were going to affect them financially.

I won't go into all the details because you can listen to our recording of the meeting by clicking on the link below. Here are just some of the highlights from the meeting in roughly the order the issues were raised...
• A "B&B" is a, "For profit rental of rooms in owner occupied premises."
• The Village Codes Village Hall is working on regarding B&B's would only affect the "Professional" and "Commercial" areas of Bellport Village. B&B's would not be allowed in the residential areas of Bellport Village and current Village Codes would still apply.
• "Short Term Rentals" are defined as being for up to 16 days. "Long Term Rentals" are for 17 days or more.
• Short Term renters would be issued different colored Village ID cards for the use of Village Amenities. These special cards would not be valid for use on Friday, Saturday, or Sunday.
• The Village would try their plan for one year and then reevaluate the program to determine what works, what doesn't work, and what changes need to be made.
• A question was raised about differentiating between summer and off season rentals.
• Will short term renters be allowed to bring guests to use the amenities?
• A suggestion was made that Village Hall's proposal is an unnecessary over reaction.
• What if the special ID cards aren't turned in when the renter leaves?
• Owners claim they won't rent to "Bad People." They say they are "screening" renters to protect their property.
• Although there were claims that there have been very few problems with renters up to now, Mary Butler said there have been problems that people simply aren't reporting. She said, "You need to think about people and not money."
• To claims that people were renting their "second" homes to offset the cost of taxes, Mary Carlson said, "If you can afford a second home, you can afford the taxes."
• The Professional and Commercial areas of the Village only have a handful of locations where a B&B could be established.
• The use of Village Amenities was discussed at length with many different points of view.
Finally, I'd like to comment on Safety. Various people in the audience objected to the Village imposing safety standards and inspections on B&B's in the Village. They claimed the Village doesn't go into residential properties to inspect the smoke detectors or wiring so why should they do so in a B&B? I'll tell you why. You're renting your property to make money, it's that simple. You're running a business. If I stay at a Hampton Inn, I can reasonably assume that the building was built to code and all safety regulations have been complied with. Being a for profit business, that Hampton Inn, I believe in almost all locations, is subject to continued safety inspections and updates. If you're renting to a stranger, that stranger should be able to expect that same level of safety when renting from you. Your wiring should be up to code, you should have the necessary fire and carbon monoxide detectors, and you should have fire extinguishers readily available. If only you and your family live in your home and you decide to assume the risks of not being up to current safety standards, that's your decision and it only affects you. As soon as you open a business, you become responsible for the safety of your "Customers!" And by the way, even if you're not running a B&B, if you make changes or alterations to your home you probably will be required to update your wiring, smoke detectors, and everything else to "Current" standards.
---
If you have a comment and would like to respond to any of the above, we'd be glad to consider printing your response. Please send your comments to larry@bellport.com. You can read the comments we receive on our Letters To The Editor page.

Sincerely,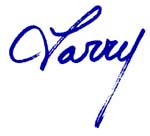 Larry Sribnick
Editor/Publisher, Bellport.com