October 16, 2015
The South County Ambulance Company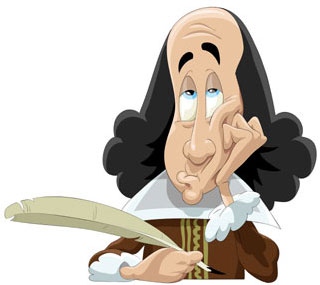 As I write this, Eileen and I are in Arizona on vacation. I may be out of town, but that doesn't mean I'm out of touch with what's going on at home. That's why I read with great interest the article in this week's Long Island Advance regarding the South Country Ambulance Company.

I've attended several meetings where the South Country Ambulance Company and their proposed new facility were discussed. The information presented at these meetings by Chief of the Department, Greg C. Miglino Jr., doesn't agree with the information presented in the Long Island Advance. I think it's important to present the ambulance company's side of the story. That's one of the reasons for my writing this editorial. I'll get to the other reasons in a moment.

According to the Advance, "A presentation made to the Village of Bellport board by two Bellport residents, Anne Hayes and Michael Foster, raised concerns regarding the South Country Ambulance Company's new headquarters.

Foster and Hayes said at Tuesday night's work session that a total of 18 percent of the SC Ambulance Company's budget is paid for through Village of Bellport taxes. However, the village only utilizes about 6 percent of the company's over-3,000 calls per year. This, Foster explained averages at about $630 per call, which could go up to as high as $1,800 to $3,300 per call after the new headquarters construction."

Here's what the Ambulance Company has to say...

"Based on the last census the Bellport Village area contains only 5.3% of the residence in the South Country Ambulance District. Bellport Village uses 12.8% of the services that we provide and pay only $16.20 out of every $100 spent on services."

"Our 911 call cost is $532 per call, not $630. This makes us the cheapest per call EMS , Fire or Police agency in the Town of Brookhaven."

"The numbers provided for the New Building are estimates based on a worst case scenario. Even assuming a worst case scenario our ambulance service would still be the lowest tax item and less than the next highest local service by about $75 year or $2.25 per hundred."

"Under a worst possible case scenario our per call cost would only rise to $780 not the $1800 or $3300 figures that were also mentioned."

"Our cost to the taxpayers in Bellport Village through this year is almost exactly the same as it was back in 1997 prior to the merger. That's almost 20 years of service with no tax increase."

Now, the real reason for my editorial. What is the Village Board thinking? Do they really think they can provide a comparable quality of service at a comparable or lower cost? Why are they going out of their way to insult these wonderful people who have done so much for us? Come on, who are you kidding? Out of all the people who volunteer their time and skills to be part of the South County Ambulance Company only ONE, that's right, ONE volunteer lives in the Village. Where does the Village Board think it's going to get all these volunteers?

Now, I think the Advance article and some members of the Village Board have made it sound like the Ambulance Company is the only service we pay for, but may not use. First, let's hope we never need the Ambulance Company's services, but if we do, I for one am glad they're there.

If you don't have a school age child, what does the South County School System cost you and what are you getting out of it?

What about the Police Department? What do they cost you and how often do you personally use their services?

What about our wonderful Bellport Fire Department? What does it cost you and when was the last time you used their services?

And here's the big one... If you're not a golfer, what has the Village Golf Course cost you for years now and what have you gotten out of it?

This is about more than dollars and cents. It's about quality of life. If it comes to it, this is an issue that should be decided by referendum, not a vote of the Village Board. We should all have a say. Do you really want a Village Board that couldn't get the bathrooms at the marina fixed over the summer deciding on changes in our relationship with the Ambulance Company?

Enough from me. Drop me a note and tell me about your personal experiences with the South County Ambulance Company. Were you happy or unhappy with their services?

And while you're at it, the Village Board will be discussing all of this at its next meeting, Monday, October 26, 2015. Come on down and tell them what you think.
---
If you have a comment and would like to respond to any of the above, we'd be glad to consider printing your response. Please send your comments to larry@bellport.com. You can read the comments we receive on our Letters To The Editor page.

Sincerely,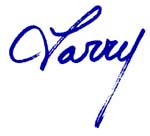 Larry Sribnick
Editor/Publisher, Bellport.com