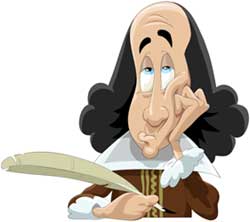 Where are the Legal Notices?
October 7, 2018
For almost two years, you've been able to depend on us to publish Bellport Village Legal Notices within minutes of their being released by Village Hall. We took this responsibility very seriously and dropped everything so as to work on publishing a new Legal Notice when it arrived. We realize how important "transparency" in Village Government is, and for that reason, we felt that publishing and maintaining an archive of current and past Village Legal Notices was an important service we could provide to you, our readers.

Legal Notices are the only way for you to know about many of the important decisions the Village Board is making on your behalf. Village Hall doesn't issue Legal Notices because they want to; they do it because, by Law, they have to.

I hate to admit it, but in the past, I never read Village Legal Notices. It was just too much trouble to go out and buy a newspaper. Get a magnifying glass. Wade through page after page of miniscule type looking for the word "Bellport." That's why we tried to make it so easy for you. Bellport.com is free. We put a notice and link on our Home Page as soon as a new Legal Notice was published. We added a notice and link on our Facebook page that a new Legal Notice had been published. We included a notice and link regarding a new Legal Notice in our weekly, Tuesday morning emailing to the community. And, we maintained an archive of all past Legal Notices so you could easily look back and refer to past Legal Notices if you needed to.

When we started publishing Bellport Village's Legal Notices, we decided to only charge the Village a small fraction of what it was paying other media outlets for the service and we never raised our price. Rather than charging a fee that depended on the size of the Legal Notice, the way other media outlets do, we charged a simple flat rate per Legal Notice which was just enough to cover our expenses in publishing and maintaining the archive of past Legal Notices.

On Monday, September 24, 2018, I noticed that we hadn't received any Legal Notices from the Village since August 31st so I sent an email to Marylou Bono, our contact person in Village Hall for Legal Notices; "I just noticed that we haven't gotten any Legal Notices from you in September. Is that correct?" The next day, Tuesday, September 25th, Marylou responded, "John Kocay will be in touch with you regarding this next week when he is back in the office."

I waited almost two weeks and still, no answer. I checked other media outlets, that publish the Village's Legal Notices, to see if there had been any Village Legal Notices issued in the month of September. Sure enough, there were a bunch of them, but they hadn't been sent to us.

So here's where we stand. Without warning or explanation, Village Hall has for some reason decided to no longer publish Bellport Village Legal Notices on Bellport.com. We don't know why because Village Hall seems to not want to communicate with Bellport.com. We have a suspicion that it might have something to do with our last Editorial, but we have no way of knowing for sure. All I can say is, if the Village Board has decided to no longer publish Village Legal Notices on Bellport.com, because of our Editorials, we're really disappointed in them.

---

If you have a comment and would like to respond to any of the above, we'd be glad to consider printing your response. Please send your comments to larry@bellport.com. You can read the comments we receive on our Letters To The Editor page.

Sincerely,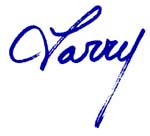 Larry Sribnick
Editor/Publisher, Bellport.com, LLC