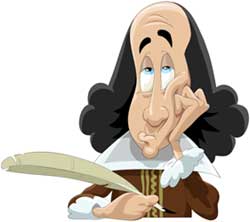 Fire Eaters are Coming to Bellport Village
October 6, 2019
Some of you may know that I am very involved with music in Bellport Village. As an outgrowth of holding "Jam Sessions" at my home, almost 15 years ago now, I started the Bellport.com Acoustic Jam in town. I then started the Acoustic Blues Jam in the Village and then I brought acoustic music to the Bellport-Brookhaven Historical Societies' July 4th gathering on Bellport Lane. I've played in several bands in town, the most recent being the South Country String Band which helped raise money for the South Country Education Foundation this past summer.

A couple of years ago, I came up with the idea of bringing live acoustic music, "Busking," to Bellport Village's Main Street during the summer months. Everyone I spoke to loved the idea, including the shop keepers on Main Street, so I set up a meeting with the Village Board to get their permission. Well, after much discussion, the Village Board said NO. Their argument was that it, "Might bring Sword Swallowers and Fire Eaters" to Main Street. Honestly, that's what they said. You can't make this stuff up!

I wasn't asking for any money. I just thought bringing live music to Main Street would be a nice present to the Village by local musicians, but if the Village Board didn't want it, I had plenty of other musical projects in the works so I let the idea drop.

Well, you can imagine my amusement when I just read in Newsday that the Gateway is bringing a Fire Eater to their Haunted Playhouse in Bellport Village this year. I guess the Village Board has mellowed.