September 6, 2018
It's Time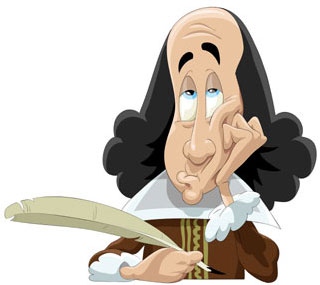 Over the years, I've had numerous discussions with key business owners in the Village regarding them not being able to use Village amenities, specifically, not being able to use the ferry to Ho Hum Beach. They weren't asking for free use of the ferry. They just wanted to be able to purchase ferry tickets for a ride over to Ho Hum Beach. These business owners told me how angry and insulted they were that the Village considers them outsiders rather than part of the Bellport Village family.

In a recent posting on Facebook, Dr. Merckling, our Village Chiropractor, said, "So I went down to village hall last week to get a new resident card and was told that since I do not own the building, I was not eligible to get a new card. I asked if the code had changed, which it has not, but was told it was an error previously. They took down my phone number, but did not return to [sic] call as of yet.

Now I have had a card for the last 2-3 years since the code changed in 2014 to allow businesses in the village to have access to the amenities. In prior years I have simply brought my multi-year lease to village hall and the village copied it and issued me a card. My lease specifically notes real estate property tax escalations which I pay to my landlord. I have had my office in Bellport village for 13 years now which god willing will continue. My wife and 3 girls love everything about the village. We shop here and eat here and previously considered ourselves part of the community.

This has been very hard for me to swallow especially since other transient renters are allowed this resident access. Apparently the village does not love the businesses that try to help Bellport THRIVE the way that it should." I suspect that, in the past, someone in Village Hall mistakenly thought Dr. Merckling owned his building and therefore gave him an ID card. That's how he was able to use the ferry.

Here is my understanding. Obviously, Village residents with ID cards can use the ferry. Guests of Village residents can use the ferry. Bellport Village landlords with ID cards can use the ferry. Long term renters with ID cards can use the ferry. Short term renters with ID cards can use the ferry. But, Bellport Village Shop Keepers and Business Owners cannot use the ferry.

Over four years ago, in April of 2014, I wrote an Editorial on the subject of our Shop Owners having access to Village amenities entitled "A Missed Opportunity." Please Click Here if you'd like to read more about this subject.

A few days ago, I got a call from a reader who said ferry tickets were being sold by the owner of a small hotel, or bed and breakfast in town, directly to their guests. I couldn't remember this being an option, someone other than a Bellport Village employee selling access to any of the Village's amenities, so I called Village Hall and asked for a meeting so I could catch up on the current rules.

Sure enough, the Village is now selling ferry tickets to the owners of the two small hotels in town. When I asked about the rules for the sale of the tickets by the hotels, for instance what guests are being charged for the ferry tickets, the answer was, "We don't know, we don't control that." I was told they could be sold on the street corner in town or given away for free; the Village has no control over that.

What message does this send to our Shop Keepers and Business owners? Someone who rents a room in the Village for one night can buy a ferry ticket, but the people we all have known for years, who are here almost every day, who pay Village taxes and fees, who stake their success and livelihoods on our community, who we should want to prosper so that we don't have empty storefronts in town, are treated like outsiders and are not welcome. This is just plain wrong!

This isn't about being able to go to the beach. It's about the disrespect the Village is showing our Shop Keepers and Business owners. They have businesses to run. How many times a season do you think they'll have time to go to Ho Hum? It's about them being excluded and their contribution to our community not being recognized or respected. It's finally time for a change.
---
If you have a comment and would like to respond to any of the above, we'd be glad to consider printing your response. Please send your comments to larry@bellport.com. You can read the comments we receive on our Letters To The Editor page.

Sincerely,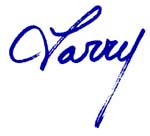 Larry Sribnick
Editor/Publisher, Bellport.com