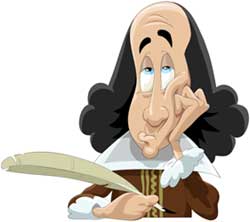 The Village of Bellport vs. Village Resident Robert Hermus
August 25, 2018
On August 13, 2018, Associate Village Justice, Kerri N. Lechtrecker, dismissed the lawsuit brought by Bellport Village against Village Resident Robert Hermus. Here's what happened...

On November 15, 2017, the Village filed a motion charging Mr. Hermus with six violations. Three were for, on three separate occasions, failing to pay $65 for a resident's sticker for his boat while his boat was docked at Ho Hum Beach. The second three violations were for, on the same three separate occasions, not leaving the Ho Hum Beach marina when instructed to.

I am told that Mr. Hermus tried to prove that he was a Bellport Village Resident by showing his current Village ID Card and explained that because it was the weekend, there was no way for him to get the required sticker for his boat at that time. In addition, it's claimed that he would have been happy to purchase the sticker from the staff at Ho Hum Beach, but the Ho Hum Beach Staff told him that they were not authorized by the Village to give out Village Boat Stickers at Ho Hum Beach the way the Dock Staff can for automobiles at the Village Marina.

In response to the Village's motion, it is claimed that Mr. Hermus's Attorney moved for a dismissal order arguing that Bellport Village does not own the waters or dock where the incidents are alleged to have taken place and therefore the Village of Bellport lacks the "geographic jurisdiction" to proceed with the charges.

In support of their position, the Village of Bellport submitted "copies of the lease between the Village of Bellport and the Town of Brookhaven for the underwater lands adjoining Ho Hum Beach for a period of ten years with the option to extend the lease for subsequent 10-year periods."

Associate Village Justice, Kerri N. Lechtrecker wrote that "the court's authority to hear or adjudicate any case lies with whether the court has jurisdiction over the matter" and in this case, she decided that the court did not have jurisdiction over the matter at hand. Specifically, she said, "this court lacks the requisite jurisdiction to hear the violations against this defendant."

Here's why...
It seems that, according to the court, when the Village purchased Ho Hum Beach with the purpose of making it a Public Park back in 1963, the Village didn't officially "Annex" the property making it part of the Village as required by Article 17 of the General Municipal Law. Ho Hum Beach belongs to Bellport Village, but it isn't part of Bellport Village.

So, what does all this mean? It is claimed that...
- Ho Hum Beach is a public park.
- Because Ho Hum Beach isn't part of Bellport Village, Bellport Village's Code Enforcement and Village Court have no authority or jurisdiction at Ho Hum Beach and cannot enforce any laws governing the use of Ho Hum Beach.
- If enforcement is necessary, it must be done by the Suffolk County Police Department or some other agency with appropriate authority, not the Village's Code Enforcement or Court.
- Because of Maritime Law, anyone can pull their boat up to the dock at Ho Hum Beach and discharge or board their passengers, residents and non-residents alike.
- Once there, residents and non-residents alike can use Ho Hum Beach.

What did all of this cost Bellport Village Taxpayers?
Well, on the positive side, the Village stood to collect $390, $65 times the six tickets or summonses issued to Mr. Hermus. On the negative side, God knows how many hours at God knows what hourly rates were put in by the Ho Hum Beach Staff, Village Code Enforcement Officers, the Village Attorney, the Associate Village Justice, and the Village Hall Staff in trying to resolve this matter. Mr. Hermus claims that after receiving the six summonses, but before his case went to Court, he did in fact buy the $65 sticker and put it on his boat. So, why didn't it end there? What was proved? What point was made by Village Hall?

Where does Bellport Village go from here?
A representative of Bellport Village told me that over the coming year, the Village plans on properly Annexing Ho Hum Beach making it officially part of Bellport Village. If they do, it is presumed that the Village's Code Enforcement and Village Court will assume jurisdiction of Ho Hum Beach.

Here's the bottom line...
We're a tiny village. We're supposed to be friends and neighbors. Isn't there a kinder, gentler, less expensive way to solve disputes like this? Should the Village really be bringing charges against Village Residents over issues as small as not having a sticker on a boat? Come-on guys!

Please Click Here for a copy of the Judge's decision.

---

If you have a comment and would like to respond to any of the above, we'd be glad to consider printing your response. Please send your comments to larry@bellport.com. You can read the comments we receive on our Letters To The Editor page.

Sincerely,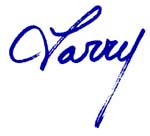 Larry Sribnick
Editor/Publisher, Bellport.com, LLC