August 1, 2020
Bellport.com has a New Look! Here's Why...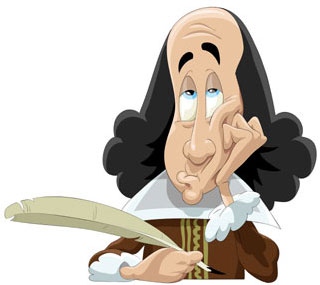 I bought my first computer in 1982, almost 40 years ago and I've seen a lot of changes over the years. Do you remember the word processors WordStar and WordPerfect that preceded Word? I was Color Editor at Popular Photography Magazine and I was tired of using "carbon paper." I wanted a word processor and WordStar had just come out and came to the rescue.

The internet and websites have gone through a similar evolution over the years and as technology advanced, so did the designing and creation of websites. In the past, 90% of you would have been sitting at a desktop computer running Windows. Today, almost 66% of you are visiting Bellport.com with mobile devices, cell phones and iPads, and our old design made it difficult for you to navigate the site. We decided that if we wanted to make sure your experience here was a positive one, Bellport.com would have to be redesigned to evolve with the times.

We don't take the task of giving Bellport.com a facelift lightly. Bellport.com now has over 300 pages and is made up of over 100,000 files. A facelift means that almost every one of those pages and files had to be updated. The last time we gave Bellport.com a facelift was in 2012 and it took 3 months to accomplish.

So why now? We've been watching our visitors and more and more of you are using mobile devices. One of the very few benefits of the Coronavirus has been that some of the things we would normally be doing just aren't possible to do at this time, so it actually made it the perfect time to take on a major new project and Bellport.com's new look and emphasis on mobile devices is the result.

What you'll see as you poke around the new Bellport.com will depend on the width of your screen so if you're using a desktop computer, experiment with different window widths for displaying Bellport.com. If you make the window wide enough, a completely new navigation system will appear across the top that is designed for desktop monitors rather than mobile devices, but let us assure you, everything you like about Bellport.com is still here.

Here are some tips that will help you get started...

• The links to Late Breaking News, Seen & Heard, Editorials, Letters to the Editor, Op-Eds, Classifieds, and Columns are all now under Village News.

• By the way, while on the Seen & Heard page, be sure to visit any of the Seen & Heard Archives. You'll find our coverage of things that have happened in the South Country area going back to 2005 and in the Columns area, you'll find columns written by local residents on all kinds of topics such as Local History, Baseball, Hiking, Health, Cooking and much, much more.

• The Residents link now has a list of sub-pages including Annual Events and Families, where you'll find links to Babysitters, Preschool Information and Youth Sports information.

• Our Fun Stuff page has always been a well kept secret that most visitors didn't find. There are Virtual Loops of the Dock, Local Walking Tours, South Country History information, our Round Table interviews page featuring very special local residents, our South Country Radio page with reenactments of Old Time Radio Shows by members of Playcrafters and more!

We hope you enjoy our new look and layout. We know that if you're visiting us on a mobile device, you're going to find it much easier to look around and find things.

When in doubt, refresh your page to make sure you're looking at the redesign!
---
If you have a comment and would like to respond to any of the above, we'd be glad to consider printing your response. Please send your comments to larry@bellport.com. You can read the comments we receive on our Letters To The Editor page.

Sincerely,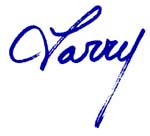 Larry Sribnick
Editor/Publisher, Bellport.com