July 24, 2015
This is Unacceptable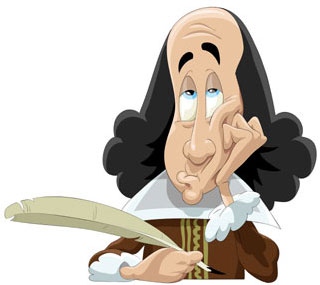 I have to admit that I've been disappointed by the "Letters To The Editor" we received over the past month regarding the way some Village staff members seem to be treating the public at the marina. What has concerned me most is the way some Village Board members, and some residents, dismissed these letters because they were written by non-residents as if the opinions and experiences of non-residents didn't matter.

Bottom line... The attitude of ALL Village staff members and our elected officials should be, "How can I help you?" when dealing with the public. It doesn't matter if the person is a resident or not. The attitude should be, "How can I help you?" The actions of these staff members have reflected negatively on everyone who lives in the Village.

However, that isn't the reason for this Editorial. Starting around the beginning of July, I noticed that the bathrooms at the marina were a mess. Frankly, they were disgusting.
On Sunday, July 12th, I visited the marina with my family and some guests. There's no other way to put it... The marina was a pigsty as you can see from the photo I took. Garbage cans were overflowing, garbage was all over the ground and the bathrooms were out of order.

In the ensuing weeks, I continued to keep an eye on the two bathrooms at the marina, but I didn't say anything then. I knew we had many new staff members this year and I thought it fair to give them some time to "learn the ropes," but now a pattern seems to be developing and it needs to be stopped, NOW!

Rather than literally cleaning up their act, the Village has simply locked the doors to the marina bathrooms and expects everyone to use Porta-Potties instead. First, Porta-Potties are not a solution. They are a day or two temporary fix, but now, THE PORTA-POTTIES ARE FILTHY AND DISGUSTING! When we mentioned this to a Dock Guard, his response was, "Oh really? I'll have to take a look" as if he was totally unaware of what had been going on for weeks.

Under Mayor Trotta, Mayor Pate, and Mayor Veitch, this would have never been tolerated. If a large event was held at the marina on Saturday evening, or anywhere else in the Village for that matter, by Sunday morning you wouldn't have known that anyone had been there. Everything would have been cleaned up and put away.

I'm not interested in excuses. It's time for the Village Board to fix this and start treating the Village like the jewel it is. Fix it NOW!
---
If you have a comment and would like to respond to any of the above, we'd be glad to consider printing your response. Please send your comments to larry@bellport.com. You can read the comments we receive on our Letters To The Editor page.

Sincerely,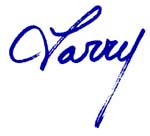 Larry Sribnick
Editor/Publisher, Bellport.com