July 21, 2015
Why Did All Of The Lifeguards At Ho Hum Beach Quit?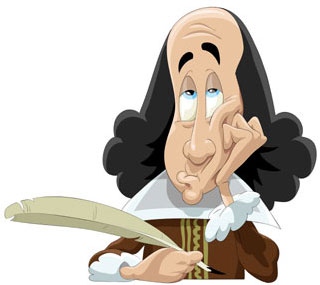 There's been a lot of speculation as to why all of the Lifeguards at Ho Hum Beach quit on Friday, July 17th. In researching this story we came across a lot of anecdotal and speculative information, but little hard information as to what happened, why, and what was now going to happen. For that reason, we held off publishing much information until we felt we had given both sides a chance to explain their positions to us. We feel we now have enough information to proceed with the story.

For Village Hall's position, we've relied on a letter written by Mayor Fell and a long discussion we had with one of the Village Trustees which basically agreed with the position Mayor Fell expressed in his letter. Rather than my trying to explain Mayor Fell's position, I'll let the Mayor's letter speak for itself. Please click here to read Mayor Fell's letter.

For the Lifeguards' position, I'll let a letter written by long time Village employee, Matt Horsley, speak for itself. Matt has been an employee of Bellport Village for 20-years and he's been a Village Lifeguard for the past 16 years.

It's interesting to note that as of Tuesday, July 21st, all of the Lifeguards have been asked to return to work on Wednesday, July 22nd and all of them have accepted the invitation, that is all except Matt Horsley. Although Matt wanted to return to work on the 22nd along with the other Lifeguards, he was told by the Village that his services were no longer required. Considering that it's almost impossible to find "Ocean Certified" Lifeguards, something the Village discovered when it tried unsuccessfully to hire replacement Lifeguards, one has to wonder if Matt's expression of his First Amendment Rights to write the following letter had anything to do with Matt now being out of a job. I'll let you decide. Here's Matt's letter:

Why the Lifeguards Suddenly Left the Place they Loved

We the lifeguards wanted to take a moment to apologize to the patrons of Ho-Hum beach for leaving the beach unguarded, and shed a little light behind our sudden exodus from the place we all grew up, worked at and deeply loved.

To start, six of the seven lifeguards were Bellport High School graduates who frequented the beach long before they became lifeguards and chose to dedicate themselves to the job because of the love for the ocean they developed there. We were never the highest-paid or properly equipped lifeguards on the island, however there were many other factors that made this beach a wonderful place to work.

We knew the community, their abilities in the water making the beach probably the safest on the island. Watching generations of kids grow up perched from our tower as we protected them was a very good feeling. It was a relaxed family-friendly atmosphere where our judgment was valued. However in the last few years, a rapid erosion began of all that made Ho-Hum unique.

Gone was the respect of our positions and knowledge, and the courtesy of communication. We would see administration come to the beach, look around and leave without ever saying a word to us, only to be called soon after seeking justification to why we were operating a certain way. This justification became a background noise to our workday, demonstrating a consistent disconnect and distrust of our rolls.

Even with a perfect safety record for as long as I [Matt Horsley] and head lifeguard Greg D'Antoni have worked for the last 17 seasons, we were cut out of any decisions regarding the procedures of our job. The safety of the beach was taken out of the hands of experts and placed into those who rarely even attended the beach and do not have any experience as lifeguards. Most decisions that were made we would either find out accidentally through word of mouth, or by luckily catching it in the paper you are now reading. No changes would be explained to us directly or supported with logic as to how those decisions were reached.

With the new pavilion being built we were constantly reminded how we were not allowed to use it to seek refuge from the sun when it was complete. Instead we would be given pop-up tents to shelter us even though we explained how they do not last in the salt and sand.

Not to mention we are the only lifeguards on Long Island without a proper shelter. Amenities such as sunscreen, chairs to sit and umbrellas to seek shade we purchased ourselves. We have had no place to store our gear, working with antiquated equipment that we often self-repair instead of replace.

While the loyal beach goers continued to put smiles on our faces, the unprofessional manner under which we worked had become overwhelming. Towards the end of last season we voiced our concerns and let them know that the beach was becoming a miserable place for us to work.

While we did finally get a raise this summer — after a 14-year hiatus —our work condition requests were not only ignored, but they continued to degrade.

We all would gladly give the raises back to be treated professionally and with respect.

On Friday, when we again voiced our concerns, we were told as a side note that we would have another amenity stripped away. Our families had now become completely forbidden from the beach as explained to us by the village clerk in the morning and reiterated by Mayor Fell on our final ride home.

This fact (among others) was falsely spun in a recent letter sent out to village residents, which claimed that only our children were not allowed if there was no other adult supervision.

While this absurd attempt to control where our families could go was not the cause of us to abandon our cherished post, it was certainly the straw in a long line of employee mistreatment that broke the camel's back. We are not the first to leave because of the administration's poor management policies, and we probably won't be the last. If you know us, and most of you do, you will realize that to make all seven of us suddenly leave, it must have been for good reason.

Ho-Hum was much more than just a place we worked. I would even risk saying that few knew that particular strip of shoreline better than we who have dedicated our summers to protecting those who visit it. Collectively we have over 80 years of lifeguarding experience and over 60 years of experience at Ho Hum.

We deeply regret that it came to this decision; hopefully the village will repair its practices so that the next line of lifeguards are treated properly at this special beach.
Pictured: Bellport lifeguards (L-R) Matt Horsley, John Knapp, Z (Alex) Czarniecki, Greg D'Antoni, Kevin Edwards, Grace Healy. Not pictured is Tom Gassner. (Photo Courtesy of Matt Horsley)
---
Updated: 4:00pm, 7/24/15
The Town of Brookhaven Lifeguards Arrive
Today, Friday, July 24th, the Town of Brookhaven Lifeguards arrived and Ho Hum Beach was again open for swimming and bathing. Although good for the swimmers and bathers, this is actually a very sad day and it raises broader concerns all residents should have about the way Bellport Village operates.

As I've said, researching this story hasn't been easy. There are very strong and valid opinions and issues on both sides of the story. The Bellport Village Lifeguards are part of the Bellport Village family. They have worked here for many years and we've relied on them to protect our families, which they have done with a perfect record. We all should be sad to see them go. No one says their complaints about their working conditions are unreasonable or invalid. No one disputes that the conditions under which they were expected to work had gone on for way too many years.

The Village has a valid position too. It claims that for many years the Lifeguards have ignored Village policies which brought us to the current confrontation between the two, but I have to ask, why did this come to a head now and with this outcome? If it's been going on for many years, why wasn't it addressed before now? And, more importantly, why with such a heavy hand now?

This was, and should have remained, a family squabble within the Bellport Village community. It wasn't that big a deal and no one should have been fired over it. Instead, everyone involved should have cooled off, taken a deep breath, and then worked out the issues on both sides. The Lifeguards were clearly willing to do this because after they cooled off they met with the Mayor, thought they had reached an agreement with the Village, and had agreed to come back to work a day later. So, what happened? The Town of Brookhaven got involved and gave Mayor Fell an easy way to make a point, he's in charge! With the Town of Brookhaven backing him, he no longer needed the Bellport Village Lifeguards. So, he fired them.

In my opinion, the Town of Brookhaven should have stayed out of it. A labor dispute in an Incorporated Village has nothing to do with the Town and by tampering with our local politics they made the situation much worse. Both sides had agreed to a solution which the Lifeguards at least thought had been negotiated in good faith. It was the Town's entry into the dispute that cost the Lifeguards their jobs.

Let me leave you with a few thoughts... Is Bellport Village paying these new Lifeguards directly or are they paying the Town of Brookhaven? If they are paying the Town of Brookhaven and the Lifeguards remain Town of Brookhaven employees, how can Bellport Village restrict access to Ho Hum Beach to Brookhaven Town residents? The Village may be paying these Lifeguards an hourly wage, but who is paying their Workman's Comp., Insurance, Retirement, and Social Security? And finally, if Ocean Certified Lifeguards are so hard to find, why did the Town have three Lifeguards and a Supervisor sitting around with nothing else to do, but come to Ho Hum Beach today?
---
Updated: 9:00pm, 7/22/15
The Village of Bellport issued the following press release today:

PRESS RELEASE:
Incorporated Village of Bellport
July 22, 2015

The Mayor and Trustees of Bellport Village today announce that lifeguards will be on duty at Ho Hum Beach beginning Friday, July 24th.

After our lifeguards resigned on Friday, the Village began investigating alternatives for lifeguard services at Ho Hum Beach including but not limited to rehiring our lifeguards who had resigned. An agreement has been reached with the Town of Brookhaven for lifeguard services, and Ho Hum Beach will be open and fully staffed with Town lifeguards for the rest of the season. Mayor Raymond Fell stated: "We are very pleased with the resolution of the crisis caused by the existing lifeguards resigning. The primary concern of the Trustees was not to compromise the safety of our residents at the beach, and we have found an appropriate solution."

Editor's Note:
In an effort to get to the bottom of this story, we contacted several of the Bellport Lifeguards involved in this dispute. Here's what they told us...

First, the Ho Hum Lifeguards want to thank the residents of Bellport Village and other Ho Hum Beach visitors for their support and kind words in this unfortunate situation.

In good faith, the Lifeguards met with Mayor Fell and Village Clerk Kocay on Tuesday, July 21st, to try to resolve the issues that had forced them to announce on Friday, July 17th, that they wouldn't be returning to work on Saturday, July 18th. They felt that their working conditions had been substandard for some time and their requests for changes had fallen on deaf ears. As a result, they felt they had been left with no other options.

At the end of the Tuesday meeting, the Lifeguards believed that their issues had been addressed by the Mayor and Village Clerk and that they would be returning to work on Wednesday, July 22nd. Instead, on Wednesday, Mayor Fell issued the above Press Release indicating that the Lifeguards would not be allowed to return and instead, their positions would be filled by Brookhaven Town employees until the end of the summer. What happened? That's what the Lifeguards want, and the community should want, to know.

In order to find out how well the Lifeguards had performed their duties over the years, we contacted Richard Rieb, the former Waterfront Supervisor in charge of the Bellport Marina and Ho Hum Beach. Here's what he had to say...

"Concerning The Ho Hum Beach Lifeguards
by Richard Rieb, former Bellport Village Waterfront Supervisor

I was employed by the Village of Bellport for 14 years, the last 10 years of which as the Waterfront Supervisor in charge of the Marina and Ho Hum Beach. I can honestly say that it was a pleasure working with all of the Lifeguards who worked for the Village. The Lifeguards were professional at all times and I never had a problem with any of them.

The Village Lifeguards did their job and they did it well. When I found myself shorthanded and needed help, they were glad to give me a hand with emptying garbage barrels, taking garbage bags up to the ferry, and raking the beach. Although they were very active exercising, running, and swimming in the ocean, the Lifeguards were always acutely aware and critically observant of all swimmers and bathers on the beach. They were always very protective of everyone's safety. The Lifeguards were always courteous and helpful to me and our beach guests. I was always treated with respect.

Did they have issues with the Village? Yes! The conditions they worked under were difficult. They had no storage for their gear and very little protection from the sun and wind. The Lifeguards did draw up plans for a shelter which I submitted to the Village, but it never materialized. Whatever problems there might have been with the Lifeguards were extremely small and could have been easily remedied by the Village, avoiding the situation that has arisen in the past few days.

Respectfully yours,
Richard Rieb"

As more information becomes available, we'll be sure to share it with you.
---
Updated: 12 noon, 7/22/15
Although we had been told by the Lifeguards that they would be returning to work today, as of this morning, Ho Hum Beach is still closed to bathers and there are no Lifeguards on duty. We contacted Village Hall to determine the cause of the beach still being closed to bathers. Did the Lifeguards not come back as they said they would or did the Mayor change his mind about having them come back? All Village Hall would say was that they would be issuing a press release at some time later today. Once again, when we have both sides of this continuing story we'll be sure to let you know.

---
If you have a comment and would like to respond to any of the above, we'd be glad to consider printing your response. Please send your comments to larry@bellport.com. You can read the comments we receive on our Letters To The Editor page.

Sincerely,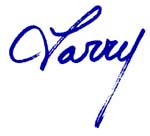 Larry Sribnick
Editor/Publisher, Bellport.com