July 9, 2020
COVID-19, It Ain't Over 'Til It's Over...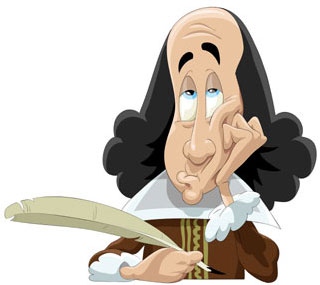 First, the good news, the COVID-19 numbers. We've all made sacrifices of one kind or another and so far, as far as we can tell, it's working. If you look at the numbers we started publishing on March 23rd on our COVID-19 page, things have really improved. On May 3rd, there were 518 new cases of the Coronavirus reported in the Town of Brookhaven and on July 4th, there were only 11. Hooray for us! Right?

Now the bad news, it ain't over. In fact, it's far from over. Things are better because of you. You took COVID-19 seriously, you wore your mask, you didn't travel unless you had to, you paid a little extra to have things delivered, and you only did business with companies who took the Coronavirus seriously and did everything they could to protect you. You washed your hands, wore your mask, used hand sanitizer and didn't go out unless it was absolutely necessary.

In Suffolk County, by July 4th, 1,983 people had died of COVID-19. That's not some abstract number. It's 1,983 grandmas and grandpas, mothers and fathers, aunts and uncles, brothers and sisters who died from the Coronavirus. The only reason the number isn't higher is because we, you and me, did the right things to minimize the spread of COVID-19.

If you have had the luxury of being able to stay home, it's been inconvenient, but not the end of the world. You could order things and food from Amazon, Costco, Target, and Instacart and have them delivered to your front door without coming in contact with or even talking to anyone. If you did have to go out and pick a few things up, you could call ahead and Cirillo's IGA and True Value Hardware, to name just two, would load your trunk and close it without you coming into contact with anyone.

But, what if you didn't have the luxury of being able to stay home? If you even still had your job, what if you had to leave your home and go to work in one of the "essential" occupations that make it possible for the rest of us to stay home? What if you worked in the hospital, drove for UPS, delivered the mail, or worked at Cirillo's IGA? What then? All you could do was cross your fingers and do the best you could to keep a roof over your head and food on your table. The rest of us owe you a huge debt of gratitude.

So, why am I writing this Editorial? Because I don't like what I'm seeing. Four months is a long time and we're all starting to get itchy. If you don't watch the news, you'd never think anything was going on. The car companies, particularly the expensive car companies are telling us we owe it to ourselves to buy a new car and head out on a long vacation trip. They'll even deliver our new car to our door! The chain steakhouses are showing us images of sumptuous food and telling us to get out of the house and treat ourselves. The airlines are telling us to take that vacation trip even though they haven't kept their promise to not pack the planes and leave plenty of empty seats. The vacation resorts are telling us it's time for us to get away and enjoy. Even the cruise ships are getting ready to sail even though a cruise ship is the last place you should be in a pandemic. And Florida, the place from which many of the cruise ships leave, is the next to last place you should be right now.

I'd like to leave you with two thoughts. You see what's going on in the rest of the country. Before you leave your house, invite someone over or visit someone, ask yourself, "Is this REALLY necessary?" If this were Russian Roulette, would this behavior be worth pulling the trigger? It's harsh, but true. Is this trip or visit worth putting your life on the line?

And finally, let me share a tip with you. We usually get our flu shots in the fall at Costco in order to avoid sick people in our doctor's office. This fall, because of the Coronavirus, we don't want to go anywhere near Costco. So, we're going to get our flu shots at our cardiologist's office because there usually aren't infectiously sick patients there.
---
If you have a comment and would like to respond to any of the above, we'd be glad to consider printing your response. Please send your comments to larry@bellport.com. You can read the comments we receive on our Letters To The Editor page.

Sincerely,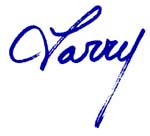 Larry Sribnick
Editor/Publisher, Bellport.com