June 22, 2016
Bellport Village Elections, Shame On You!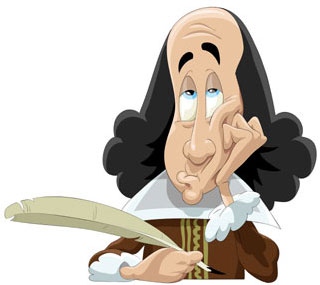 I'm writing this on Monday, June 20th, the day before the Bellport Village Elections, but it won't be published until Wednesday, June 22nd. I'm doing so because I don't want to have any effect on the voting tomorrow.

We started Bellport.com twelve years ago to celebrate all the wonderful things about the South Country area of Long Island... Bellport, Brookhaven Hamlet, and East Patchogue. There are plenty of places to find out about the bad stuff - Newspapers, Radio and TV take care of that. We wanted to inform the residents of the area about all the great things that aren't being reported on anywhere else. Well, in the past few days, we've now unfortunately seen the worst.

My guess is that most of you received a mailing on Monday, June 20th, from an anonymous source containing an article that had appeared in the South Shore Press on Tuesday, June 14th. The timing of this mailing was clearly designed to affect the Bellport Village Elections on Tuesday, June 21st. Coming out the day before the elections was a clear attempt to say things about a Candidate without giving him time to rebut those claims before residents would be going to the polls. You now see why, for twelve years, we've imposed a 48-hour Blackout period before Village Elections. We don't think it's fair for Letters To The Editor to be sent in before an election without allowing sufficient time for comment and rebuttal by all of those involved.

This behavior, by those who sent out this mailing, is clearly wrong. It is not representative of the vast majority of people living in the South Country area. It should be denounced, in writing, by Letters To the Editor to Bellport.com by those running for office: Joseph Gagliano, Steve Makin, and David Smith. It should also be denounced, in writing, by the Village Officials: Mayor Ray Fell and Trustees Mike Ferrigno, Leslie O'Connor, and Bob Rosenberg who took the time and made the effort to send Bellport.com Letters To The Editor in support of their chosen candidate. It's time to, "Stand up and be counted." Tell everyone you, too, think this is wrong.

Why in writing? Because the residents deserve to know where the Candidates and our Elected Officials stand.

We started receiving Letters To The Editor on this subject during our 48-hour Blackout period, but we chose not to publish them because of the Blackout. We will now print those letters and any additional ones we receive. You'll find them on our Letters To The Editor page.
---
If you have a comment and would like to respond to any of the above, we'd be glad to consider printing your response. Please send your comments to larry@bellport.com. You can read the comments we receive on our Letters To The Editor page.

Sincerely,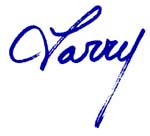 Larry Sribnick
Editor/Publisher, Bellport.com