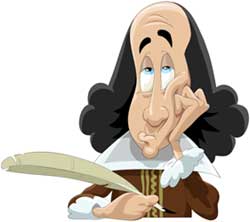 Letters to the Editor
June 18, 2019
As a journalist, my role is to report the news, not be part of it. That is why, in the face of mounting criticism from the members of the "One Village Party," I have remained silent until now. I didn't want to say anything until the Village Elections were over so that my comments wouldn't have any effect on the outcome of the elections. Now that the elections are over, I'm free to speak.

In the last few weeks leading up to the Bellport Village Elections, members of the One Village Party, the party of Ray Fell, Mike Ferrigno and Bob Rosenberg, did a lot of whining about Bellport.com. They whined about what we chose to print and they whined about what we didn't choose to print on our Letters To The Editor page. They whined about my decision to not comment regarding their whining. They seemed to think they were now in charge of Bellport.com and could dictate what we did or didn't print. Well, as Billy Crystal said to Robert Di Niro in "Analyze This," "You don't hear the word "no" very often, do you?"

As Editor, I don't owe them an explanation regarding what I choose, or don't choose, to print. However, I do owe you, our readers that explanation so that's what I'm now going to do.

I have to make the hard decisions as to which letters to include on our Letters To The Editor page. Our three member Editorial Board has to approve a letter for publication, but ultimately it's my decision as to what to print.

That's the case for all Editors regardless of whether the publication is Bellport.com, The Advance, Newsday, or the New York Times. No publication prints everything it receives from its readers. In fact, Bellport.com probably prints a higher percentage than most.

All publications follow guidelines which can usually be found on their Letters To The Editor pages. But, keep in mind that these are only guidelines. Ultimately, the Editor makes the final decision.

So, why didn't I publish some of the Letters To The Editor we received leading up to the Village Elections? In most cases, the writer simply didn't follow our guidelines and in some cases they didn't use common sense.

• Some were too long, 777 or 735 words rather than our cap of 500 words.
• Some sent their letters in a format that would require considerable time and effort to reformat before we could publish it.
• Some were submitted by a person claiming they were submitting the letter for someone else. How do we know they had the permission of the claimed author?
• Some didn't include all the necessary information to authenticate the author: Name, Address, Phone Number, Email Address.

Now, couldn't I have contacted each of these people and explained the problem so that they could correct it? Most of the time, that's exactly what I do, but I'm Bellport.com's Editor, not simply the Editor of our "Letters To The Editor" page, I'm busy. You see how much new material we publish every week with almost no staff. It's a miracle we post as much as we do and this is a particularly busy time of year for us.

I should also mention that we never edit a Letter To The Editor in any way. We either publish it the way we receive it or we don't publish it. We never modify it. That's why in this case, letters over our 500 word limit were rejected rather than edited. We feel that you, the reader, can have a better idea of how much weight to give a particular letter if you can read it in its raw, unedited form, warts and all, the way it was submitted, not after it's been cleaned up and shortened by us.

This brings me to a very subjective part of my job. Our Letters To The Editor page is not a poll or vote. We pick letters that provide a cross section of the ideas and positions we've received. The point of view supported by the most letters is not necessarily the rightist. The purpose of our Letters To The Editor page is to let our readers know what their neighbors are thinking. The job of the Editor is to keep things balanced, fair and civil and to present as many different points of view as possible on a particular subject so that you can make better informed decisions. If you insist on keeping score, we published 4 letters favoring Ray Fell and 3 favoring Bob Morris. As you can see, we clearly didn't favor Bob Morris as numerous people associated with the On Village Party claimed. Fake News on their part???

This brings me to the actions of the One Village Party...

Things started off civilly enough with us publishing all of the letters we received.

5/18 Letter from Bob Morris announcing his candidacy for Mayor: Published
5/28 Letter from Len Groopman supporting Ray Fell for Mayor: Published
5/28 Letter from Michael Heitner supporting Ray Fell for Mayor: Published
5/29 4 messages received from Bob Rosenberg supporting Ray Fell, Mike Ferrigno, and himself. One message in an unusable format, one without an attachment, one duplicate and one correctly sent: Published
5/29 Letter from Mike Ferrigno supporting himself and his "team." Published

But then...

On 5/31 the One Village Party, without asking or permission to do so, took material from Bellport.com's Facebook page and used it on the "Bellport Village Residents" Facebook page in a way that we felt made it appear as if Bellport.com was endorsing the One Village Party candidates. In our 15 years, Bellport.com has never endorsed anyone or any party running in Bellport Village Elections.

I contacted Michael Heitner, who I believed to be the One Village Party Campaign Manager, demanding that he remove the offending material immediately. Mr. Heitner removed the material, but the damage had been done. Before removal, this material had been potentially distributed to thousands of people over the internet giving, we felt, the impression that Bellport.com had endorsed the One Village candidates.

We then received several more letters supporting One Village Party candidates. Two were way too long, one was submitted by someone other than the author of the letter, one was in the wrong format, and two didn't add anything to the information already included in the four letters we had already published so we did not publish them.

One last point...

Mention has been made that we published an interview with one of the candidates for Mayor and not the other one. Why? Simple! Bob Morris asked us to interview him so that more voters could get to know where he stood on the issues. Ray Fell never asked. If he had, we would have been glad to interview him as we have so many other candidates over the years.

To Ray Fell, Mike Ferrigno, and Bob Rosenberg, I congratulate you for your win, but shame on you for the way you and your party behaved.

---

If you have a comment and would like to respond to any of the above, we'd be glad to consider printing your response. Please send your comments to larry@bellport.com. You can read the comments we receive on our Letters To The Editor page.

Sincerely,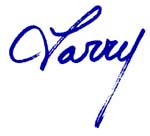 Larry Sribnick
Editor/Publisher, Bellport.com, LLC