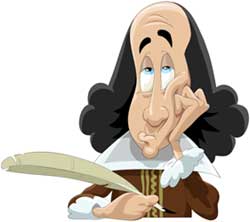 The Smoking Gun
May 29, 2019
For many years I've been asking Mayor Fell, Trustees Ferrigno and Trustee Rosenberg about the profit and loss of the Village's golf course. I've asked it in person, I've asked it at budget meetings, I've asked it at Village Board Meetings and I've asked it in editorials I've written. I've asked for the "real" numbers, not the manipulated numbers, but I've never gotten them. I've gotten silence, I've gotten, "That information isn't available," I've gotten, "We'll have to get back to you," but no numbers.

I wanted the real numbers so I could report to the residents of Bellport Village how the golf course was REALLY doing. I didn't want numbers for the "Enterprise Zone" where the income from the Country Club's catering and Grill Room is used to offset the expenses of the golf course. I wanted it simple. How much money did the golf course take in and how much did it spend each year? Ultimately, did it make money or did it lose money?

You can imagine my surprise when I received today a "Letter To The Editor," from Trustee Rosenberg, on an unrelated matter, in which he states that in 2013, "The Village and its taxpayers were subsidizing the Village's golf course to the tune of over $100,000 per year."

I've said in Editorials before that it isn't reasonable to expect the golf course, or any business, to make a profit every year. These things have a cycle to them. If the golf course loses money in a particular year, Village residents pay the shortfall through higher taxes, but when a profit is made, that money should go back to Village residents in lowered taxes.

This process should be transparent. The Village Board shouldn't be advocating for the golf course. They should be advocating for the Village residents. Therefore, I demand that Mayor Fell, Trustee Rosenberg, and Trustee Ferrigno release the total amount of revenue and the total amount of expenses for the Village golf course for each of the past 15 years so that the Village residents can finally find out what's been going on!

---

If you have a comment and would like to respond to any of the above, we'd be glad to consider printing your response. Please send your comments to larry@bellport.com. You can read the comments we receive on our Letters To The Editor page.

Sincerely,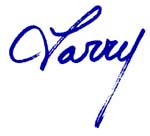 Larry Sribnick
Editor/Publisher, Bellport.com, LLC