May 23, 2021
"What a Long, Strange Trip it's Been"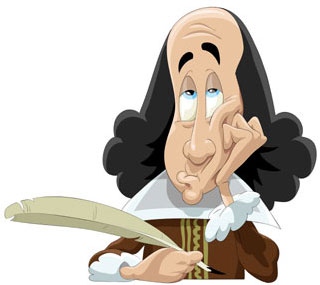 To quote The Grateful Dead, "What a long strange trip it's been." The past 15 months have been unlike anything any of us have experienced before. The fear, the isolation, the remembering to "un-mute" on Zoom, the binge watching on Netflix and Prime, the binge eating that resulted in what our family calls the COVID-10, that's 10 for the number of pounds many of us put on over the past 15 months.

At least temporarily, and hopefully permanently, the numbers have started to slow down, so I thought it might be a good time to look back over the past 15 months and see where we've been so we might have a better appreciation of where we're going.

For the past 15 months, in order to keep you informed on the local status of COVID-19, my daily routine remained the same. It was like living "Groundhog Day" over and over again. There was so much conflicting and confusing information that I wanted to simplify and explain the data for you so I decided to stick to reputable sources. To save you the time and effort, for the number of local daily cases, Bellport Village, Bellport, Brookhaven and East Patchogue, I relied on the New York State Department of Health. For Suffolk County data and Coronavirus information I relied on the Suffolk County Health Services. I relied on Johns Hopkins University and the CDC for Coronavirus information and I relied on Governor Andrew Cuomo for daily updates and video press conferences. These were just some of my sources that I had to visit every day to try to stay on top of the pandemic's effect on us locally. In total, I probably visited at least 15 different sources, every day, 7 days a week and because the information was released in dribs and drabs during the day, I had to visit them multiple times a day and my day never ended before 9 or 9:30 in the evening.

Here's a snapshot of where we've been and where we are. I sure hope it shows where we're going.

We started off on March 15, 2020 with 14 positive Coronavirus cases in Suffolk County. Three days later, the number rose to 49. Three days later again, we were at 396 cases. Seven days later there were 756 cases. Five days later, on April 2, 2020, we hit 1400 cases and six days later we peaked at 1540.

From there, things cooled down over the summer. By June 28, 2020, we were down to 32 new cases a day and by August 16, 2020 we bottomed out at 25 new cases a day in Suffolk County, but we were far from being out of the woods because a little over four months later, on January 7, 2021, we hit our new peak of 2050 new cases of COVID-19 a day in Suffolk County.

At that point things started to improve again so that by a little over a month ago, on April 7, 2021 we were down to 929 new cases a day and a few days ago, on May 21, 2021, we dropped to 77 new cases a day.

So, where do we go from here? Are we seeing a temporary drop in the number of new cases over the summer months as we did last year, or is this finally the light at the end of the tunnel? Only time will tell. Make sure you get vaccinated, don't put yourself in risky situations and when in doubt, wear a mask. I know the reports say you no longer have to wear a mask in most situations, but it's such a small price to pay for a lot of peace of mind. Let's ease into a transition period rather than abruptly change the habits that we've learned over the past 15 months.

Where is Bellport.com going from here? Well, for now, we're going to continue to watch and report the numbers. We're also watching the "traffic" numbers that show us how many of you visit our COVID-19 coverage every day. If the number of cases and your interest in those numbers falls off significantly, maybe we can end our coverage or at least start cutting back our reporting the information to once a week rather than every day. We'll see.

---
If you have a comment and would like to respond to any of the above, we'd be glad to consider printing your response. Please send your comments to larry@bellport.com. You can read the comments we receive on our Letters To The Editor page.

Sincerely,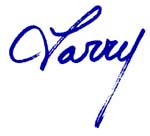 Larry Sribnick
Editor/Publisher, Bellport.com