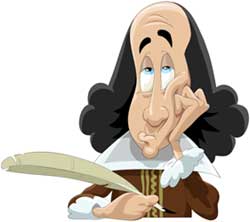 It's Time to Support Our Local Businesses
March 13, 2020
By now, we're all aware of the potential impact the Coronavirus is having on all of us. Here's something we'd like you to consider...

A big part of our job here at Bellport.com is to look after small, local businesses that are a big part of our community. At Bellport.com, we work with many of these local shops, most of which are small, family-owned businesses, that are gravely affected by the outbreak of the Coronavirus. As a result, many of these businesses are suffering financially. Here's what you can do to help.

If you're concerned about paying a visit to your favorite local businesses in person at a time like this, why not visit them online or over the phone? For instance, you could buy a gift card and help keep them afloat until this all passes. Paying by buying a gift card online or over the phone now will make a big difference to them. In addition, how about ordering take out or having food delivered? It would really be appreciated.

These are a few of the simple things you can do that will make a really big difference for our local, small businesses; particularly if they only have a hand full of employees.

Thanks for being a good neighbor!