February 26, 2017
Alternative Facts?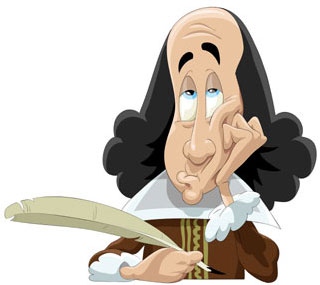 We'd like to give you a great new way to contact your elected representatives in Washington to let them know what you think, but first...

On January 28, 2017, Bellport.com covered a demonstration in East Patchogue to protest the claimed unwillingness of Congressman Lee Zeldin to meet with the leadership of several local groups in the First Congressional District. Here's a link to our coverage.

Since we published that article, we've read and heard several accounts of the protest that don't agree with our experiences that night, so to set the record straight, here are some "facts," rather than the "alternative facts" you might have read.

It was a very cold and very dark night in a quiet residential area. Although we weren't there for the entire protest, we were there for almost two hours and we were walking around right in the middle of the protest. There were eight to ten Police Officers located in a position where they could look up the street and watch the protestors and the arriving cars. At no time did we see anyone kick or hit a passing car. At no time did we see anyone block the path of a car. At no time did we see anyone shine a light in the faces of passing drivers. While many of the protestors carried flashlights, they used them to illuminate the signs they were carrying because there were no street lights and it was pitch black out there. Were any of the protestors "bused in?" Well, there was one small school bus parked on the street. I don't know if any protestors arrived in it. Considering their proximity to the protestors lining the edges of the street, the only real thing we saw out of line was the speed at which some of the drivers were driving down the street.

Although we can't claim to have been everywhere from the beginning to end of the protest, we can tell you that what we saw was a group of concerned and respectful voters who simply wanted their elected officials to hear them when the more conventional methods of communication broke down.

Now, speaking of communication, have you been having trouble contacting your elected representatives; Senator Chuck Schumer, Senator Kirsten Gillibrand, or Congressman Lee Zeldin, to let them know what you think? Well, we have. We never seem to be able to get through. So, we came up with what we think is a great new idea. We'd like you to email your messages to us. Please send them to: larry@bellport.com. Include your name, address, and phone number along with which of your elected officials you're directing your comments to. If you'd like, we'll publish your comments, including only your name, town and who you're writing to, here on Bellport.com. Next, we'll print a hard copy of your message, including all of your contact information, and hand deliver your message to the appropriate representative's office. Whether or not we publish your message here on Bellport.com is completely up to you so please be sure to let us know what you'd like us to do. We'll publish any responses we get from your elected officials, here on Bellport.com.

Let's see if we can cut through some of the communication difficulties some of us have been running into.

---
If you have a comment and would like to respond to any of the above, we'd be glad to consider printing your response. Please send your comments to larry@bellport.com. You can read the comments we receive on our Letters To The Editor page.

Sincerely,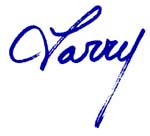 Larry Sribnick
Editor/Publisher, Bellport.com