February 23, 2016
2016 Bellport Village Elections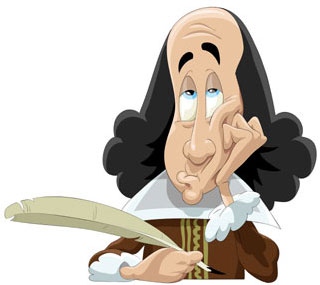 In June of 2016, Bellport Village elections will be held for three positions. There will be two Trustee positions available on the Village Board plus the position of Village Justice.

We just received a letter from Village resident Joseph Gagliano, announcing that he will be running for Village Trustee in the June elections. As we are aware of several other Village residents who are planning on running, we thought it might be helpful if we shared some of the information we have about running for office in Bellport Village elections. We won't be posting the "Village Independent Nomination Petition" as it is protected by copyright, but you can easily pick up a copy from Bellport Village Hall.

We wish the best of luck to everyone who puts in the time and effort to run for office in Village elections.

Here are our 2016 Village Election Notes...

• The key document is the "Village Independent Nomination Petition"

• Village Hall should give you a copy of the petition and it's up to you to make additional copies

• Generally, Village Hall won't answer any questions. They will simply refer you to your attorney.

• You'll need at least 50 valid signatures. Plan on getting at least 100 to 150.

• Village Hall won't inspect or validate your petitions. It's only if another candidate challenges your petitions that it gets interesting. In such a case, Village Hall will send your petitions to the Board of Elections in Yaphank for validation.

• Because there will be two Trustee positions available, a resident can sign two different nominating petitions for two different candidates, but no more than two.

• If two candidates are running together as a "Party," a signature on a single petition counts as two signatures, one for each of the two candidates.

• Dating each signature is very important. If a resident signs petitions for more than two candidates, only the two earliest dated petitions will count. Any later signatures will be determined to be invalid.

• Other invalidating items might be... The signer isn't a resident of the Village. Their printed date, name or Village address aren't legible.

• Notice all of the information at the top of the petition which must be filled in. Make a master copy of the petition with all this boilerplate filled in and then make at least 15 copies.

• Notice that you have to come up with a "Party" name and an emblem or symbol for your party.

• Notice that you have to fill in the names and Village addresses of at least 3 people, who are all registered voters in the Village, as a committee to fill in a vacancy for office should one happen. I'm not sure of the procedure should this happen.

• Information about the resident who is taking your petition around for signatures has to be filled out at the bottom.

• The petition has to be dated at the bottom, signed by the witness, and the sheet numbered. The witness is the person taking the petition around. They are swearing that they witnessed each person sign the petition.

• The petitions don't have to have 10 signatures each. The total number of signatures on all the petitions handed in simply has to be 50 or more. You can have lots of people going around getting signatures for you.

• Because of the dating requirements, the one who gets the signatures first is in the clear. It's important to get your signatures as soon as possible on or after Tuesday, April 5th and before May 17th.

• For some reason that I still don't understand, candidates have traditionally tried to keep their candidacy a secret until the last moment when they have to submit their petitions.

• Traditionally, it has been VERY important for candidates to walk the Village and try to visit every home in the Village. Winning candidates have always said that this is what made their candidacy a success.

• I am not a lawyer. The above is based on my 45+ years of living in Bellport and my being involved in many elections. If you have any questions you should take them to an attorney to make sure you're getting the right advice.

And finally, here are the significant dates which lead up to the June elections...

Sunday, February 21, 2016
First day for the Village Clerk to accept applications for an absentee ballot

Tuesday, April 5, 2016
Candidates may begin collecting signatures for their nominating petitions

Tuesday, May 10, 2016
First day for candidates to submit their nominating petitions

Tuesday, May 17, 2016
Last day for candidate to submit their nominating petitions

Wednesday, May 18, 2016
Last day to file written objections to nomination petitions

Friday, June 10, 2016
Last day individuals may register with the County Board of Elections to be eligible to vote in the Village Elections

Saturday, June 11, 2016
Village Voter Registration Day, 12noon-5:00pm at Bellport Village Hall.

Tuesday, June 14, 2016
Last day for the Village Clerk to accept applications for absentee ballots

Wednesday, June 15, 2016
Last day for the Village Clerk to mail absentee ballots to qualified voters

Monday, June 20, 2016
Last day to submit an application for an absentee ballot and receive an absentee ballot at Village Hall

Tuesday, June 21, 2016
Election Day! All absentee ballots must be in. Voting will take place at the Bellport Community Center, 4 Bell Street, Bellport, from 7:00am-9:00pm. Election results will be posted on Bellport.com just minutes after the results are known. Be sure to visit Bellport.com election evening to be the first to know who won!

---
If you have a comment and would like to respond to any of the above, we'd be glad to consider printing your response. Please send your comments to larry@bellport.com. You can read the comments we receive on our Letters To The Editor page.

Sincerely,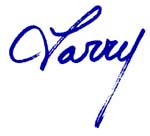 Larry Sribnick
Editor/Publisher, Bellport.com