February 11, 2014
Don't Check Your Brains At The Door!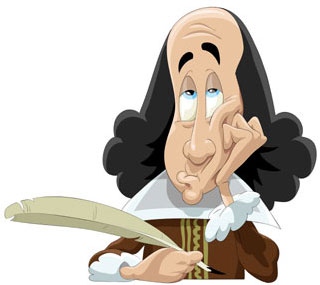 Unfortunately, we are all guilty of checking our brains at the door. We go to a doctor, lawyer, or accountant and rather than fully understanding what they are telling us, we take their word that they know what they are doing and we go along with what they're telling us. It's just easier for us that way and I'm just as guilty of it as you are. My good friend, Toby Walker, even wrote a song about it entitled, "Weak Willed And Easily Led."

Over the past two or three years, when the previous Bellport Village Board, two of whom are still on the Village Board, started talking about Bonds and BANs (Bond Anticipation Notes), we trusted that they knew what they were doing and that they were doing the right thing. Although a few residents tried to ask questions at Village Board Meetings, for the most part the response from the Village Board was, "Trust us, we know what we're doing" and most residents went along and trusted the Village Board.

If you're not familiar with a BAN, it's just a fancy way of saying a Short Term Loan. Think of a Bond as a Long Term Loan. If the Village thinks it's going to have to borrow some money for a project, but it isn't sure how much money it'll really need, the Village can take out a Five Year BAN to get started. The expectation is that the Village will shortly, within five years or less, issue a Bond that it will first use to pay off the BAN and then the Village will pay off the Bond over, let's say, 20 or 30 years.

Well, all of that changed at the January 27, 2014 Village Board Meeting. I'll let you listen to what they had to say yourself, you'll find it below, but what I think I heard was... The previous Village Board messed up. We shouldn't have done things the way we did. We have to try to undo what was done and start all over again from scratch.

I don't quite understand the math, but Trustee Rosenberg seemed to say that if we don't go ahead and abandon the plan in place and replace it with a new private BAN and subsequent Bond, Village taxes will have to be increased by 52%. What I didn't hear, in nice simple terms, was a clear explanation of what went wrong, what is it going to cost each of us, and what changes are being made so that it won't happen again.

Let me make this clear. This seems to have the potential to cost each Village resident a lot of money. I say "seems to" because what I heard was almost undecipherable by ordinary folks like you and me. You shouldn't have to be a CPA to understand what the Village Board is saying. Again, listen to that portion of the Board Meeting yourself and see if you can figure out what Mayor Fell and Trustee Rosenberg are saying.

The actions the Board takes are going to be reflected in the Village Taxes each resident pays. At the next Village Board meeting, on Monday, February 24th, the Village Board is going to hold a Public Hearing as to whether or not the Village Board should be allowed to "pierce" the State imposed 2% Tax Cap. Part of why they would have to pierce the Tax Cap has to do with how the BAN and Bond are handled.

Now, there are two ways this Public Hearing can go. In my opinion, the right way is for the Village Board to make a presentation to the residents, in non-CPA speak, as to why they want to raise Village Taxes by more than 2%. What's their plan? What do they want to do? Why do they want to do it? What's it going to cost? What will the benefit to the residents be?

The alternative is for the Village Board to simply open the meeting to the public and let the public tell the Board why they think the Village Board should or shouldn't raise taxes more than 2% while the Village Board simply listens to what the public has to say. I've heard many "Public Hearings" go that way.

Again, I'll let you listen to it for yourself, but in the 90 seconds Mayor Fell tried to answer a question about the Village having to pierce the 2% Tax Cap at the January Village Board Meeting, he said, "I can't tell you exactly...," "I don't know...," "I can't answer that question...," "Probably...," "Probably...," "I can't tell you exactly...," "It'll probably...," "I'm just estimating...," "We may have to do it, we may not have to do it..."

In all fairness, our elected officials are not professional politicians and shouldn't be held to the standards we should demand if they were. Village Board members are honest and well intentioned residents trying to do their best. For all their work, they are probably paid less than $2 an hour. However, that doesn't change the fact that you and I end up paying for the decisions they make. Like I said, if a presentation is going to be made to the public regarding the tax cap before the Public Hearing takes place, there is absolutely nothing wrong with Mayor Fell not being able to answer this question at the January Village Board Meeting. The Village Board will simply have those answers ready by the February Village Board Meeting. However, if the Village Board doesn't make a simple and thorough presentation to the public prior to the open discussion, they'll again be asking the residents to "check their brains at the door" and they'll be saying, "Trust us." Are you comfortable with that?

One last point...

Also below, you'll hear Mayor Fell explain why the $300,000 it's going to take to repair the 15th Hole at the golf course can't be paid for by the golfers and should instead be paid by the residents. He points out that there are only 300 golfers and it will take 20 years to pay off the $300,000 the Village is going to borrow to pay for the repair of the 15th hole.

Now, I wasn't a math major, but let's do the math... $300,000 divided by 300 players is $1,000 per player. Paying the loan off over 20 years is $50 per player per year. It's going to cost something to borrow the $300,000 so assuming a rate of 3.5% or so over a 20 year period, that works out to about $70 per player per year. Let's round it off to $75 or so per player per year. Those players now pay between $3,000 and $5,000 a year in order to play at the Bellport Golf Course. Wouldn't it be worth an extra $75 a year to them to save the 15th Hole?. Now, tell me again why the residents should pay this expense instead of it being a yearly assessment for the golfers???


Click Below to listen to the recordings from the January 27, 2014 Bellport Village Board meeting:

BAN/Bond discussion, Mayor Fell and Trustee Rosenberg. Approximately 15 minutes in length.
Piercing the 2% Tax Cap, Mayor Fell. Approximately 90 seconds in length.
Who should pay for Golf Course's 15th Hole Repairs, Mayor Fell. Approximately 1 minute in length.
---
If you have a comment and would like to respond to any of the above, we'd be glad to consider printing your response. Please send your comments to larry@bellport.com. You can read the comments we receive on our Letters To The Editor page.

Sincerely,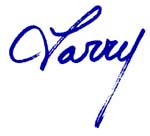 Larry Sribnick
Editor/Publisher, Bellport.com