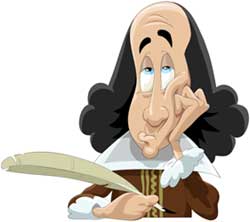 What is the Mayor Afraid Of?
January 29, 2020
I left the January 27, 2020 Bellport Village Board Meeting early Monday night. I left because the Village Attorney, David Moran, told me I wasn't allowed to ask questions during the Open To The Public portion of the meeting and, as a result, I wanted to start work on this Editorial. Don't believe me? Listen to him for yourself. It isn't very long because I only got to ask one question before Mr. Moran shut me down.

I guess my first question is, when did the "Open To The Public" portion of a Village Board Meeting become the "Open For Comment" portion of the meeting? Everything I can find on either the Village's website or in the Village Codes refers to this portion of a Village Board Meeting as the "Open To The Public" portion of the meeting. Nothing like rewriting history to suit yourself as you go along.

One of the major reasons many people choose to live in an Incorporated Village, rather than a town or city, is that we thought we had more control over our individual lives. Want to put an addition on your home? You go to Bellport Village Hall rather than Brookhaven Town Hall. At least before Ray Fell became Mayor, if you had a problem, you could call the Mayor or a Trustee at home and ask for help. You could do this because in a village of 2,000 people, rather than Brookhaven Town's 500,000, we're all supposed to be friends and neighbors. At least that's what brought my family to Bellport Village 40 years ago.

I'd like you to take a minute to let this sink in... Mayor Ray Fell won't allow a Village Resident to ask a question at a Village Budget Meeting, a Village Board Work Session, and now, at a Village Board Meeting. Think about it... What is Ray afraid of? What is he trying to hide? What might we find out if we were able to ask questions?

Again, why no questions at a Village Budget Meeting? Why no questions at a Village Board Work Session? Why no questions at a Village Board Meeting?

To his credit, Trustee Gagliano keeps talking about having more "transparency" and better "communications" between the Village Board and Bellport Village Residents. Mr. Mayor, how does not allowing questions from Village Residents and Bellport.com at Village Budget Meetings, Village Board Work Sessions, and Village Board Meetings promote transparency and better communications? What are you afraid of Ray?

I say what is Ray Fell afraid of, rather than what is the Village Board afraid of, because for the most part, the remaining members of the Village Board seem to simply be a "rubber stamp," never questioning and always approving whatever Mayor Fell wants. The priority doesn't seem to be what do the Residents want? What is in the Residents' best interests?

If you listened to the recording above, you heard that I submitted a FOIL Request over two months ago for information regarding the work being done down at the Village Marina. I still haven't received all of the requested information from the Village, even though the New York State FOIL law says I should have gotten the information within 20 days. Here are the three simple questions I wanted to ask Mayor Fell regarding the work at the Village Marina...

• If the project is not completed by the bid contract date will the bid contract's "liquidated damages" be applied?

• Were the three bidders completely vetted as to their ability to complete the project by the bid contract completion date? If not, why not?

• My understanding is that the project has a strict completion date which is non-negotiable. I also understand that top asphalt won't again be available on Long Island until at least April 15th. If that's true, how can the dock project be completed by the specified bid completion date of the end of March 2020? If it isn't completed by the end of March, will the Village impose the penalties called for in the Village's bid specifications?

If you're wondering why I wanted to ask these three questions, it's because of the spread between the three bids the Village received for the work at the Village Marina. It's a big job so why did only three companies bid and why was there such a big spread between the bids, from $2,142,610 to $5,560,000, an almost 3X difference. It's been my experience that when you have this big a spread, it may be because the Bid Specs weren't well written and as a result the bidders can't submit a tight bid. They are concerned about the "unknowns" in the Bid Specifications and have to leave themselves an out. The result may be that the spread between bids grows, rather than narrows. If all bidders know exactly what they are bidding on, most of the time, you'll have a very narrow spread between bids. I was looking for "loopholes" in the bid specifications that might end up costing Village Residents a lot of money because of poorly written bid specs, something the Village Board should have done when they saw the wide spread in the bids.

So, why couldn't I ask my three questions? What was Ray Fell afraid of? When is he going to wake up and realize that after 16 years, Bellport.com is still here and we ain't goin' no place?