January 24, 2021
Letter From the Village Board to Village Slip Holders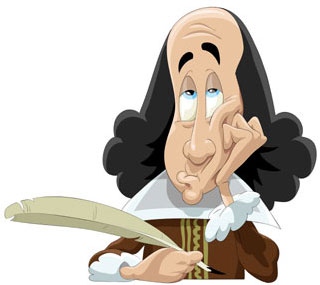 Let's say you rent a hotel room in Phoenix Arizona for the month of February (75 to 80 degrees) as a "get away" from the winter cold in Bellport. When you arrive in Phoenix, the hotel tells you that they are doing work on your room so your vacation will have to be cut short by a week. Their good news is that, without discussing it with you, the hotel has decided to give you back your missing week, but it will be in August (115 degrees in the shade) to compensate you for the lost week in February, Would that be fair? Would you accept it? That's what seems to be proposed by the Village Board to Village resident slip holders in the Village Marina.

Bellport.com's sources have provided us with the text of a letter that supposedly has been circulating by email amongst Village Board members. We only received this information on Sunday, January 24, 2021, so there hasn't been time to vet this information as extensively as we would normally have, but being that this information will probably be discussed, possibly in Executive Session, at the Village Board Meeting Monday evening, January 25, 2021, we thought it was important for us to bring it to your attention as soon as possible so that the issues involved could be openly and fairly discussed rather than behind closed doors at the Village Board Meeting.

A little history... First, Village Hall was late in getting their act together so the work on the Main Village Dock, that was supposed to start in the fall of 2018 and be completed for the 2019 boating season, was going to start, so late, that it was finally decided to push the work off to the 2020 boating season.

In the fall of 2019, the work finally began, but again, late and seemed to be in no particular hurry to be completed. We all saw days and sometimes weeks of almost nothing happening down at the Marina and as a result the completion of the work seemed to be slipping off later and later in the season. The bottom line was that Village residents, who were Village Marina slip holders, had their boating season cut short by 45 days, even though they had paid for the full 2020 season.

Our understanding is, that without consulting with the slip holders, as compensation, Village Hall decided to extend the boating season by an extra 15 days in April, April 15, 2021 to April 30, 2021 and an additional 30 days in November, November 1, 2021 to November 30, 2021. Additional days as compensation when the weather is freezing and everyone is back to work and the kids are back in school? Is Village Hall kidding?

Here is the irritating part that prompted this editorial. Again if this letter is true, Village Hall is giving the slip holders two options.

Option One: A refund of approximately $400 for the delayed opening of the Village Marina in 2020, BUT THE SLIP HOLDER WILL HAVE TO FORFEIT THEIR RIGHT TO THEIR SLIP FOR THE 2021 BOATING SEASON! What about the 2022 Boating Season and beyond???

Option Two: As compensation for the lost boating time that had been paid for, accept an extended boating season for 2021 from April 15, 2021 to November 30, 2021 without any financial compensation.

I'd like to suggest a third Option:
1. Give the slip holders a refund for the time they paid for, but weren't given.
2. Let the slip holders keep their slips
3. Don't extend the season for slip holders.
4. Have slip holders remove their boats from the slip by the usual due date.
5. If a slip is so valuable in November, let the Village rent the slip to someone else for the extended part of the season. If the Village's offer is so fair and equitable, the Village shouldn't have a problem renting it in November.

Why is Village Hall thinking about punishing Village residents for simply asking for what's fair and equitable? If you've been harmed by someone, you have the right to complain and sue if necessary. The Village shouldn't be thinking about punishing residents for simply asking a court to decide what the fair and legal remedy should be.

---
If you have a comment and would like to respond to any of the above, we'd be glad to consider printing your response. Please send your comments to larry@bellport.com. You can read the comments we receive on our Letters To The Editor page.

Sincerely,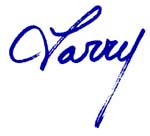 Larry Sribnick
Editor/Publisher, Bellport.com