January 5, 2018
Unexpected Kindness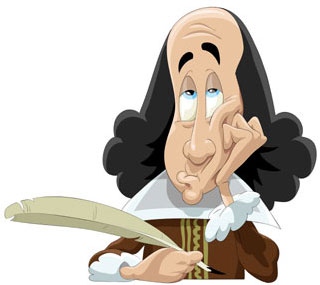 As you get older, you look back at the times in your life that were very special. You might not have been aware of it at the time, but looking back, you become aware of how special those times were. If you live in or around Bellport, whether or not you're aware of it, this is one of those times in your life.

This is a special place. It's a community. Your friends and neighbors become family. They've got your back even if you're not aware of it.

There's a group of retired folk who get together for coffee every week. They've been doing it for ten years. Some are married, some are single, but most don't have family living in the area.

Actually, that isn't true. When a member of the group recently fell and broke her shoulder in four places, her Bellport family, the coffee group, pulled together to do whatever needed to be done. A ride to the hospital, no problem. A ride back home, no problem. A ride to and from the doctor's office, to and from another hospital, to and from the surgeon's office, all, no problem. Helping her with shopping or whatever else needed to be done, no problem. They had her back. That's what living in a community like Bellport is all about. No one expected anything in return. It's just what you do for family. It was the right thing to do.

I recently had hip replacement surgery. I'm doing fine, but for now, I'm still using a cane to get around and it's slowed me down some and I just got hit with an upper respiratory bug of some kind putting me on strong antibiotics and steroids. I'm a mess.

When this snow storm hit, I wondered how I would deal with clearing the walks. Thursday afternoon, before I could lift a shovel, as if by magic, I looked out the window and the walks had been cleared. By who? Why? I don't want to embarrass him so I won't use his name, but a little later on I got an email from a neighbor around the corner who had decided I needed the help so he went ahead and cleared my walks. The only reason he identified himself was to let me know that if I needed them redone, I should just give him a call and he gave me his phone number. I also found out that he had cleared the walks of four other neighbors who needed some help. That's the kind of community we live in. We've got each other's backs.

Later that evening, I heard a noise outside in my driveway. A truck with a snowplow was clearing my driveway. Who was it? Why? I have my suspicions, but for now it's an anonymous neighbor who knew I could use a little help. He finished my driveway and disappeared into the night without a word.

This is what living in a community is all about. We have each other's backs. It's the unexpected kindnesses that make living here so special and these times in our lives so special. Rather than looking back on these times at some point in the future to appreciate them, do it now. As we start a New Year, take a deep breath, look around and take the time to realize how wonderful these times in our lives are, here and now. And, if you get a chance, do a little something, an unexpected kindness, for someone who could use a hand.

Now, have you experienced an unexpected kindness? Is there a story you'd like to share with your community about some special people who were there for you when you needed a hand? Drop us a note and we'll share your story with your friends and neighbors.
---
If you have a comment and would like to respond to any of the above, we'd be glad to consider printing your response. Please send your comments to larry@bellport.com. You can read the comments we receive on our Letters To The Editor page.

Sincerely,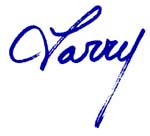 Larry Sribnick
Editor/Publisher, Bellport.com