Why you should join our weekly email list:
Special Events
Board Meetings
Emergency Notifications
Recreational Activities
What's Happening This Week in Bellport
And Much More!
By being on our email list, you'll learn about things the moment that they happen.
We promise that we will not give or sell your email address to anyone. Email addresses provided in the space below will only be used in order for you to receive emails from us regarding the Village of Bellport.

Click here to see a typical email blast.
---

---

Attention Optimum/Optonline Customers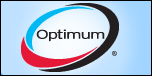 We've had some inquiries from people with optonline.net email accounts, who are suddenly having problems receiving our weekly email blasts. We're not sure exactly what the problem is at Optimum, but we've found that the following actions have helped if you have already signed up for our weekly email blasts, but are not receiving them:
1. You should make sure that villagenews@bellport.com is in your address book so your email doesn't think that bellport.com emails are spam.

2. You can also take a look at your junk mail settings with Optimum:

1. Go to www.optonline.net
2. Click "ID & E-Mail Tools" in the upper right corner
3. Click "Manage Your Optimum ID"
4. Sign-in with your User Name and Password
5. In the drop down box select "Modify Spam Setting" and click "Go"
6. Click "Disable SpamScrub"