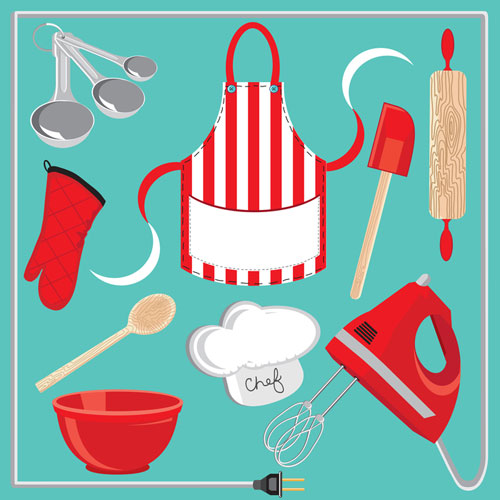 by: Linda Davis
I was fortunate enough to be born into a family of wonderful cooks. At the age of only four years old I began helping my grandmother in the kitchen. She and my mother were born in Greece and they brought a European approach to cooking.

Our neighborhood was the quintessential American melting pot. Women of various nationalities would exchange recipes and cooking techniques. I would visit the homes of my classmates and taste their ethnic cuisines. They all made an impression on me.

I married into a family of fine Northern Italian cooks and learned many of their traditional recipes. My mother in law taught me, among other things, how to butcher meat.

Later on in life I was to make the acquaintance of a number of professional chefs. I would visit their kitchens to observe technique and try to learn a few secrets here and there.

All of this background might have meant very little if I did not have such a deep love for food that I consider cooking an art form. The purpose of this column will be to try to help you approach cooking in the same way, rather than as a chore. Let's get started!
---
Summer Dishes from Linda's Kitchen
Tomato & Celery Salad
Ingredients:
1 plum tomato quartered some grape tomatoes halved
Salt & Pepper
Hot sauce to taste
1 grated garlic clove
Olive oil 1 tbs.
Sprinkle with gorgonzola cheese
Juice of ½ lime.

Put all together makes a wonderful tomato salad.
Lemon Chicken Cutlets
Ingredients:
Four chicken cutlets
2 Lemons & Lemon Zest
Hot Sauce to taste (optional)
Flavored Italian bread crumbs
Panko crumbs
Salt & Pepper

Hammer the chicken cutlets between plastic wrap gently to tenderize. Zest the two lemons, set aside. Mix half Italian bread crumbs and half Panko crumbs mixed with the lemon zest. You can mix any spices that you may like in the crumb mixture. I found that oregano is nice. Juice the two lemons and mix with hot sauce, salt & pepper and place chicken in mixture to marinate for at least 1 hour. Take chicken cutlets from marinade and put into the crumbs making sure they are nicely coated. Fry in grape seed oil or any oil you like until browned. They are really tasty. You can also bake them.

This is a great recipe for people who have egg allergies!
Bread Pudding
Ingredients:
3 loaves French Bread (stale)
15 oz Raisins
½ gallon whole milk
½ pound sugar
10 eggs
12/ pound of melted butter
3 oz Vanilla extract

Tear French bread into cubes. Put milk on French bread and let the milk soak into bread. Add the remaining ingredients to French Bread mixture. Mix by hand until blended evenly and pour mixture into un-greased pan.

Pre-heat oven at 350 degrees. Bake for 45 Minutes to 1 hour Makes 15 or more servings.
Topping

Ingredients:
3 oz Brandy
1 pound butter
8 oz Sugar
2 oz Vanilla extract

Let butter sit at room temperature until very soft. Add the remaining ingredients and blend with mixer until smooth. Pour over Bread Pudding.
---
Small Changes Can Make A Dish Your Own
I have always liked dishes that can be changed in a small way by adding another ingredient. An example would be Baked Macaroni & Cheese. Just add crumbled bacon, top with sliced tomatoes, or for a spicy bite, add jalapeños!

Meatloaf is another one of those dishes that you can make your own with some simple changes. You can wrap bacon around the loaf before you bake it. You can top it with seasoned breadcrumbs for added crunch then dot with butter and bake. Or, you can simply pour a small can of tomato sauce on top before baking. These changes add a different texture as well as taste.

Rice Pilaf is another one. By itself, it is delicious. However, you can change it from a side dish to a main meal by adding shrimp, chicken, beef or pork. Add a salad and viola you have dinner.

Try being inventive with your cooking, you would be surprised at how simple it can be and it gives variety to the same old tired meals.

Here are the basic recipes for all three:
Macaroni & Cheese (4-6 servings)
1 lb. of Elbow Macaroni
¼ lb of the following cheeses, swiss, cheddar, fontina
1 cup of milk or half & half
½ stick of unsalted butter
salt & pepper to taste
1cup of seasoned bread crumbs

Heat the butter and milk, or cream, in large pot. Add cheese, salt, pepper and stir until the cheese and milk are blended into a smooth sauce.

Meanwhile, cook elbow macaroni according to pkg. directions (be sure to add salt when the water is boiling before you add the pasta). Drain the pasta when it is done. It should be al dente. Spray the baking dish with non-stick spray and coat with ½ cup of breadcrumbs to cover the sides and bottom of the baking dish.

When the pasta is cooked and drained, add it to the cheese sauce making sure to coat all of the pasta. Add the pasta and cheese sauce to your baking dish and put the remaining breadcrumbs over the top and dot with butter. Bake at 350 degrees for 35 – 40 minutes.

Before putting dish into oven is where you can make it your own. As I said, you can top it with the tomatoes and or jalapeños, but if you decide to add bacon, wait until the dish comes out of the oven and sprinkle the bacon over the top. Don't be afraid to add all three new ingredients if you like.
Meatloaf (4-6 servings)
1 ½ lbs. of ground beef
2 tbs. basil
2 tbs. oregano
2 tbs. thyme
2 tbs. parsley
1 cup grated parmesan cheese
salt & pepper to taste
½ tbs. of garlic powder
1 large egg
½ cup breadcrumbs
¼ cup water

In a large bowl, mix the seasonings, water and egg together. Add the ground beef and mix gently together to incorporate all of the seasonings into the meat. Try not to over mix as this will make the meatloaf tough. Shape the mixture into a loaf or put it into loaf pan. DO NOT COMPACT THE MEAT!

Bake at 350 degrees for 40 minutes. This is your basic recipe. Go ahead and try some of the changes I suggested.
Rice Pilaf (4-6 servings)
1 cup rice
1 med yellow onion
½ large green pepper
2 cups chicken broth
1 tsp. of lemon zest
salt & pepper to taste
1 small garlic clove finely diced
1 small carrot finely diced (optional)
¼ cup olive oil

Heat a pan and add olive oil (or the oil of your choice). Sauté all of the ingredients, except for the rice. When the onion is translucent, add the rice and sauté for 5 more minutes. Add the chicken broth and bring it to a boil. Lower the heat, cover and simmer until all of the liquid is absorbed and the rice is tender. Fluff with a fork and serve. This can be a main dish if you add shrimp, chicken, pork or beef.

Note: You can have the shrimp pre-cooked and add it at end of cooking to warm up the shrimp. If you add raw shrimp, add it when most of the liquid has been absorbed and serve the dish when the shrimp is pink. If you are adding beef, pork or chicken, you can sauté the meat in the oil with the other ingredients. Or, if you have these meats leftover from other meals, add the meat at the end to reheat it.

ENJOY!
---
It's BBQ Time!
Summertime has arrived and it's time for BBQ'S, fresh fruit, vegetables & salads.

Most people have their own recipes for BBQ rubs, but I find that the side dishes are just as important as the star of the show, whether it is chicken, pork, beef or fish.

Here are some sides you might like to try.
Grilled Vegetables
Get creative with this, use ½ inch thick cut slices of eggplant, zucchini, celery root and onions. Place cut up vegetables in a large bowl and add ¼ cup olive oil, salt & pepper to taste, 2 tbs of oregano & rosemary, toss to coat. Place on grill and watch carefully, they can burn easily.
Fresh Tomato Salad
3 large tomatoes sliced ¼ inch thick, ½ lb of prosciutto, and 1 lb of mozzarella. (make quantity you need for the number of people you need to feed. One slice tomato, 1 slice mozzarella and ½ slice of prosciutto. Keep doing this in rows and drizzle olive oil over top. Season with salt & chopped fresh basil over the top.
BBQ Rub
Mix together ½ tsp of cayenne pepper, ¼ cup brown sugar, salt & pepper to taste, 1 tbs. of garlic powder, ½ tsp cumin, 1 tsp thyme and 1 tsp oregano. Rub into meat and let sit for at least 1 hour before grilling.
Fresh Fruit
Cut up the fresh fruit of your choice and sprinkle with granulated sugar, ½ tsp salt and mix together. Add 1 tsp of fresh chopped mint and chill. Serve as dessert with whipped cream or over pound cake.
---
Linda's Kitchen
I thought I would share some original recipes with you. I hope you like them.
Chicken Thighs In Filo
6 Chicken thighs
1 Cup diced mushrooms
1 Cup diced onions
½ Cup chopped parsley
Salt & pepper to taste
1 Jar of apricot jam
1 Box of Filo dough
½ Stick of sweet butter
2 tbs. of olive oil

Pre heat over to 375 degrees

Fry the chicken thighs in oil until golden brown but not cooked through. When they have a nice golden color on the skin remove from pan and set aside.
In the same pan add the onions and sauté until translucent. Add mushrooms, parsley, salt & pepper & sauté until mushrooms are soft. Remove from heat.

In small sauce pan melt the butter. When melted turn off heat.

Follow directions on how to handle the filo dough according to package directions.

Cut the filo dough sheets in half. You will need three sheets for each piece of chicken.

Brush each layer of filo with the melted butter laying each sheet atop the one before totaling 3 sheets. Place some mixture in center of filo and add one chicken thigh on the filo sheet. Brush top of chicken with apricot jam and wrap as a small package. Wrap the package with more apricot jam. Place chicken onto a sprayed sheet pan and bake at 375 for approximately 30 minutes until the filo is golden brown.

Note: I left the bone & skin on the chicken for more flavor and moisture, however, you can do this with boneless skinless thighs as well.

Tip: This meal is economical. I also chose thighs because they are flavorful. If you choose to use another cut of chicken such as breasts be sure to drizzle some olive oil on the chicken before wrapping in filo. You will have to cut the breast to the size of a thigh.
Zucchini & Apples
1 Medium zucchini peeled and deseeded and diced into small chunks
1 Apple cored and diced into same size chunks as zucchini.
Zest from one lemon and juice of ½ lemon
½ Medium sized onion, diced
5 Baby Bella mushrooms
1 Clove garlic, finely chopped
¼ Cup chopped, flat leaf, parsley
½ Cup chicken stock
1 tbs. unsalted butter
1 tsp. of granulated sugar
¼ Cup of olive oil
Salt & pepper to taste
½ Cup chopped walnuts.

Heat sauté pan with olive oil. When oil is hot, add onions and cook until translucent. Add all other ingredients except butter, chicken stock & walnuts. Cook until zucchini are beginning to get tender. Add stock and let reduce to half. Then, add butter. After butter is melted and incorporated into dish, plate and add chopped walnuts on top.

If anyone tries these two recipes I would love feedback.

Bon Appetit!
---
Potato and Shrimp Salads
My husband and I had a wonderful party recently. The success of this party was due to the company that attended, but the food was pretty good too.

The shrimp and potato salads were especially popular. I thought I would share these two recipes with you.
Potato Salad
2 lbs. of Red Bliss Potatoes unpeeled
2 lbs. of Yukon gold potatoes unpeeled
3 hard boiled eggs chopped
½ of a large red onion – diced small
2 ribs of celery – diced small
3 tbsp. chopped flat leaf parsley
salt and pepper to taste
2 cups of mayonnaise – reserve ½ cup

Cut unpeeled potatoes in half and place in a large pot, cover with cold water, and bring to boil. When water begins to boil, add salt to the water. Cook until fork tender. Drain, and place in large bowl. Allow to cool until just warm. Add all other ingredients except for ½ cup of the mayo. Toss to coat and allow to sit for ½ hour. If potato salad seems dry, add remaining mayo (even more if needed). Place in refrigerator & serve cold.
Shrimp Salad
To prepare the shrimp salad, use the same ingredients as in the potato salad.
Use 31-40 count – 2 lbs., cooked shrimp.
One slice of bread, and of course, minus the potatoes and eggs.

Please note: Be sure shrimp are completely dry before assembling the salad. When adding the bread, be sure to remove the crust and break into very small pieces (rub between Palms of your hands to crumble). The bread will not only add a nice consistency to the salad, but it will absorb any remaining water so that your salad will not be runny.

TIP: Both of these salads can be made the day before you plan to serve them. It will give all of the flavors a chance to marry.

Keep refrigerated until you serve.

Enjoy!
---
Holiday Recipes
The holidays are on the way. I am going to try to give you some ideas for getting ready to entertain your family and friends.
Artichokes
A big hit in our home are stuffed artichokes. Artichokes are an underused vegetable. After all, they look scary with sharp pointy leaves and a purplish hairy center (known as the choke, because if you eat that part you will choke). The following recipe will require these ingredients:

- 6 firm artichokes
- ½ pound of Parmesan Cheese
- 1 bunch of Italian flat leaf parsley
- salt & pepper
- one 16 ounce can of plain bread crumbs
- ½ pound of Romano Cheese
- 1 whole bulb of garlic
- Olive Oil

Soak the artichokes in ice cold water making sure you have separated the leaves slightly to allow the water to flush the leaves. Cut off the thick stems and discard. Remove two layers of the outside leaves, grab the artichoke firmly and cut off the tops of the artichokes giving you a nice flat top and remove all the burrs. Turn upside down on a clean dry towel and let the water drain off, giving the artichokes time to dry.

In the meanwhile, put the breadcrumbs into a large bowl. Finely chop the garlic, and the parsley, grate both cheeses and add to the breadcrumbs. Salt & pepper to taste and mix thoroughly.

Place a piece of wax paper on your counter, grab an artichoke and separate the leaves. With a teaspoon begin stuffing the artichoke by trying to get some of the stuffing in all the leaves and the center of the artichoke. The wax paper acts as a catch all so you can put the excess that falls out back into the bowl.

When you have stuffed each artichoke take a large pan and place the artichokes in a upright position and add just enough water to cover the bottom of the pan. Drizzle olive oil over the tops of the artichokes, cover the pan and cook on med to low heat. Be sure to keep checking the water level in your pan. You do not want all the water to evaporate. Add water as needed. Each time you add water re-drizzle olive oil over the artichokes. This will prevent drying out. You will know when they are done when you try to pull out a leaf and it comes out easily. These can be served hot or at room temperature.

Most people do not know how to eat an artichoke. Just grab a leaf and scrape the contents off the leaf with your teeth when you get to the fleshy end of the leaf and just eat that part of the leaf. When you have eaten all of the outside leaves, scrape off the inside choke making sure you get it all. That leaves you with the heart of the artichoke and you can eat that entirely. YUM!
String Beans Almondine
The next side dish is great all year long if you just want to perk things up at the dinner table. One of my favorites: String Beans Almondine. You will need the following items

- Fresh or frozen French Cut string beans
- Salt & pepper.
- ½ cup of toasted Almonds
- ¼ cup of unsalted butter

Cook the beans in salted water. If you put the beans in the water at the beginning and bring them to a boil they should be done. Meanwhile, place butter in a small fry pan. When melted, add slivered almonds and fry. Do not leave them alone because they can burn very easily, this should take only a minute or two. Pour the almond and butter mixture over the string beans adding salt & pepper to taste and there you have it.
Stuffing
Let's cover stuffing. My favorite is a bread stuffing. You will need the following ingredients: (for a 15 – 20 lb. turkey)

- 1 1lb package of Pepperidge Farm stuffing mix
- 1 large onion
- 2 teaspoons of Bell's seasoning
- 2 tbs. unsalted butter
- 1 large egg
- ½ bunch of flat leaf parsley
- 1 1lb package of pork sausage
- 3 ribs of celery
- liver from turkey
- salt & pepper
- 1 tbs. of paprika

Dice the onion, celery and parsley. Fry up the pork sausage. Add the onion, celery, parsley and salt & pepper & set aside. Take the liver from the giblet bag in turkey and fry in butter until it is browned and has the consistency of ground beef. Add this to the sausage mixture.

Add all of the above to the bread stuffing, sprinkle with the Bells seasoning and add 1 large beaten egg. Mix thoroughly and now you are ready to stuff your bird. NEVER STUFF YOUR BIRD THE NIGHT BEFORE.

Stuff the neck as well as the cavity. Seal the neck after stuffing with pins or toothpicks. Be sure to count your pins or toothpicks so you do not leave any in the bird. We do not want anyone to choke. Then stuff the cavity and seal by pushing the tail of the turkey into the cavity. Do not pack tightly or your stuffing will be mushy. Tie the legs of the turkey together with string to keep the stuffing inside the bird and make it more manageable, also tuck the wings behind the neck of the turkey. Rub the turkey with olive oil, salt , pepper and paprika. Cook at 350 for 15 minutes per pound basting often.
Gravy
You will need the following:

- Giblets from turkey
- 1 onion cut in two leaving the skin on
- 1 tsp of peppercorns
- salt & pepper
- 1 bay leaf
- 1 celery stalk cut in half
- neck of the turkey
- 3 cups of water
- Corn Starch 1 to 2 tbsp

After removing the liver for your stuffing take the rest of the giblets and put into a sauce- pan. Add all of the above ingredients except cornstarch and simmer. You will use this liquid to baste your turkey for excellent flavor. While the turkey rests, remove all the ingredients from the liquid (strain it add back to saucepan). Take ½ cup of liquid and mix in the cornstarch. When dissolved , add back to liquid. This will thicken the gravy. If it is not thick enough do the same procedure again. Heat on low flame. This will give you a wonderful gravy. Make sure to keep stirring the gravy. Turn off as soon as you see it thicken. If you have lumps in your gravy do not fret. Just strain it and no one will ever know. If you feel this is not enough gravy just add some chicken stock to increase the volume.

ENJOY!
---
Making Soup
Whatever the weather, soup is always an appetite pleaser, even for those with hearty appetites.

You can create soup from any leftovers you may have in your refrigerator. Especially today, most people have chicken, vegetable or beef stock in their pantries. At the very least you will have bullion cubes. However, the best stock is one you've prepared yourself.

For instance, after you have made a roast chicken, save the carcass. Put the carcass in a large pot, cover with water, add one whole onion cut in half leaving the skin on. (the skin will give the broth a nice golden color). Add one whole large carrot or two small ones, and two stalks of celery with the leaves attached (the leaves are flavor packed). Add one tbs. of peppercorns, one large bay leaf, one packet of Sazon Goya Con Azafran. This contains saffron which is wonderful in soups. One cube of chicken or vegetable bullion and one diced Italian plum tomato or one tbs. of tomato paste. Add one smashed garlic clove.

Bring all to a boil, lower heat to a simmer for 30 minutes. Strain into another container making sure all the ingredients have been removed. You now have wonderful chicken stock. You can freeze and use any time or you can fill ice cube trays and freeze broth to use when preparing meals that may need a flavor shot. Just add a cube to whatever you're preparing.

If you want to prepare a short cut version you can put one quart of water in a pot, add three cubes of bullion and add all the remaining ingredients without leftover chicken. When vegetables are tender, strain and you now have a quick broth.
Hearty Chicken Soup
1 quart of your chicken stock
2 carrots, diced
1 stalk of celery, diced
1 plum tomato diced
1 ½ diced chicken breasts. You can use leftover chicken or get an already cooked one from your market.
1 medium sized onion, diced

In large soup pot, add your stock and vegetables. When vegetables are tender, add the chicken.

Serve with ½ cup of cooked noodles or rice added to each bowl. Top with a sprinkling of chopped Italian leaf parsley and grated parmesan cheese. The cheese is optional.

Vegetarians, you can make the same broth. Just add to your soup pot vegetable stock which can be purchased at the market or instead of using a chicken carcass, just add lots of your favorite vegetables.

Serves 4
Roasted Carrot Ginger Soup
The following soup recipe is a favorite of mine. It is especially wonderful in the fall and winter. This recipe is not my own, I found it in Newsday. It's perfect for vegetarians since you can substitute vegetable stock for the chicken stock.

Editors Note: I LOVE this soup!

1 1/2 lbs carrots, peeled & halved lengthwise
1 lb. parsnips, peeled & quartered lengthwise
1 large onion, sliced
3 inch piece of fresh ginger, peeled & chopped
6 tbs. unsalted butter
3 tbs. packed dark brown sugar
8 cups of chicken or vegetable broth, more if needed
salt to taste
pinch of cayenne pepper
¼ cup crème fraiche, for garnish (you can substitute sour cream)
snipped fresh chives, for garnish

1. Preheat oven to 350, combine carrots, parsnips, onion & ginger in a shallow roasting pan. Dot with butter & sprinkle with sugar. Pour 2 cups of broth into the pan, cover well & bake until vegetables are very tender, about 2 hours.
2. Transfer the vegetables & broth to a large soup pot; add remaining 6 cups broth. Season with salt & cayenne pepper. Bring to a boil; reduce heat & simmer, partially covered, for 10 minutes.
3. Puree soup in a food processor, adding more broth if desired.

Serve portions with a tsp. of crème fraiche (sour cream) and a sprinkle of chives

Serves 6
---
Herbs & Spices
In preparation to cooking a meal at home, think of the foods you like and what herbs and spices are pleasing to you. Incorporate these flavors into your own cooking. It doesn't have to be complicated. ANYONE CAN FOLLOW A RECIPE. It is like a scientific formula. However, creating your own masterpiece is a joy.

One of the keys to fine cooking is knowing about herbs and spices and how to use them. Let us begin by covering common seasonings used on a daily basis. Fresh herbs and spices have a lively taste; but you will require a larger amount than if you used dried herbs that have a more concentrated flavor.

The most basic seasoning of course is salt. There are many types of salt. Kosher Salt, Sea Salt, Course Salt, Low Sodium Salt and Table Salt. If you are following a recipe that simply calls for salt choose your favorite. Otherwise use what the recipe calls for.

Pepper is second only to salt. Again there are many types of pepper. Try to always use fresh ground pepper. Peppercorns come in a variety of flavors. There are black, white, red, green and pink peppercorns. (Tip: you can buy a mixture of peppercorns in their own grinder on spice shelves in stores).

A well stocked spice rack should contain the following: Basil, Bay leaf, Caraway Seeds, Cloves, Cumin, Curry Powder, Dill, Garlic Powder, Ginger Powder, Onion Powder, Oregano, Dried Parsley, Paprika, Sage, Thyme, and Tarragon. Bear in mind there are many, many varieties of herbs and spices that are not covered in this list but are used in various ethnic cuisines.

Certain combinations of herbs and spices can be pre mixed and kept in jars for handy access. For example: Italian Seasonings: Garlic Powder, Oregano, Onion Powder, Thyme, Parsley, Basil Salt, Black Pepper, Crushed Red Pepper, two tablespoons of each except for the pepper. Depending on how hot you like your dish, reduce the amount of pepper by half. If this is still too hot for your taste reduce the pepper by half again.

You can do the same with Spanish Seasonings which require the following: Garlic Powder, Cilantro, Cumin, Onion Powder, Saffron, paprika, Salt & Pepper to taste and chili powder. Please note Saffron is quite expensive and can be eliminated.

Asian Spices: Garlic powder, Ginger powder, Salt, Pepper, Lemon Grass, Curry Powder, Chili Powder, Paprika, Onion Powder, (best used in conjunction with soy sauce, oyster sauce, hoi sin sauce, teriyaki sauce) these can be found in your local supermarket.

Indian: Curry Powder, Garlic Powder, Onion Power, Salt, Pepper, Lemongrass, Bay Leaf, Cardamom, Cinnamon, Clove, Coriander, Cumin, Ginger, Nutmeg. (There is a myriad of herbs and spices when dealing with Indian cooking). As you get more experienced you may begin to experiment with additional spices and herbs.

Mexican: Cilantro, Cumin, Garlic, Salt, Pepper, Chili Pepper, Sage, Thyme, Taco seasoning (can be found in packets at the market), Saffron and Onion powder. Jalapeno Peppers are one of the hot peppers also used in Mexican cooking.

These are the most common spices used in everyday cooking. Try it, be brave, experiment! Just remember, "If you put in your favorite flavors you can't go wrong".

The following is one of my favorite items that I keep on hand in my refrigerator. It is versatile and delicious in many dishes. It starts with that Italian Favorite - Pesto.

To make a Pesto you will need the following: One bunch of fresh basil, 2 tbsp. of lightly toasted pine nuts, ½ cup of grated Italian Cheese, use your favorite, 1 tsp of salt and ½ tsp each of black and red pepper, 6 cloves of finely minced garlic, Good Virgin Olive Oil.

Put all of your ingredients into your blender or food processor except for the olive oil and pulse or blend as you slowly drizzle your olive oil in until you achieve the consistency of a thick sauce. Put into a glass jar and pour olive oil over the top ( it will float on top of the pesto) as a seal

To make a delicious Pesto Pasta, add enough to cooked pasta to coat well and serve with fresh grated Italian Cheese. With the remainder, add a tablespoon to soups, sauces, salad dressings and meat dishes as well. After each use add more olive oil to the jar. After all the pesto is gone you will still have a pesto flavored olive oil that you can use in other dishes or simply make more.

If you have any cooking questions please do not hesitate to ask.
---
Comments
Click here to send us a comment.
---
8/5/2014, Pat Lunati wrote...

I have just read "Cooking with Linda" and loved the way she wrote it, just like she was sitting next to me telling me how to make these items. I cannot wait until I make many of the items.
---
5/3/2011, Frances Darrow wrote...

Love the recipes. Keep them coming.
---
4/7/2010, Marybeth Fischer wrote...

I like the way Linda told us about different Herbs from different cultures. Very interesting as to where they came from.
---
3/27/2010, Marsha Dandrea wrote...

It was very interesting. Learned a lot about herbs.
---
3/24/2010, Chris Taylor wrote...

Sounds so easy! I like to cook and look forward to some new interesting twists on old favorites-- thanks for sharing!