Reviews
NY Times: "Excellent!"

Zagat Guide: "Where Bellport's Elite Meet"
About the Chef and Restaurant
"At The Bellport I go for the big taste,"
says Taylor Alonso, "nothing subtle, nothing hidden."
---

European-trained Cordon Bleu Chef Taylor Alonso and his wife, Patricia Trainor set their sights on Bellport after years in Manhattan, England, and Washington, D.C. At first, Chef Alonso's presentation's of food appear to be simple, but with closer study, Alonso's dishes reveal his talent. It is a great chef who makes an actually complex dish look simple, appealing to the eye, and of utmost importance - great tasting. Alonso accomplishes all three.

The restaurant is located in its namesake town of Bellport. It is decorated with the art collected over the years by Taylor and Patricia. The decor is instantly recognizable as sprightly, airy, and enormously receptive. The culinary offerings are countrified, yet presented with flair. From time to time, artist friends show their work at this unpretentious and casual restaurant.

The Bellport's culinary delights have also been featured at The Great Chef's of Long Island Annual Benefits as well as being featured in House Beautiful, Victoria, Self, and Country Home magazines.
---

Monday Evening Recession Special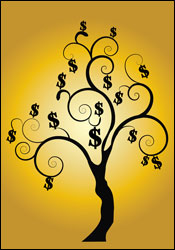 The Bellport would like you to join them for their "Monday Evening Recession Special!" You will enjoy 3 gorgeous courses, Caprice du Chef Taylor. The Prix Fixe dinner is served from 5:30pm to 9pm on Monday evenings. The Bellport's regular menu is also available so stop down for a wonderful meal as only The Bellport can provide.
---

Signature Dishes Include...
The much-heralded Short Ribs
Good Ole' Buttermilk Fried Chicken
Corn Crusted Oysters
Further, The Bellport offers daily selections of Pastas & up to the moment Fresh Fish
---

Join us for Sunday Brunch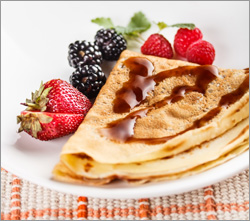 Start your Sunday with brunch at The Bellport! Eggs Benedict, Brioche French Toast and Breakfast Pizza are just a few of our brunch options, along with many sandwich and salad choices. Whether it's a light meal or a decedent dish, we have something sure to please and top off your weekend! Click here for our Brunch Menu.
---

Catering Available... At Your Home or Ours!
Planning a party? We can help! We offer both in-home catering and special events at our restaurant! Email or call us today at 631-286-7550 for more information!
---

Thursday Night at The Bellport
Thursday Night. What can we say about Thursday Night other than it's the high point of the week for us. For at least 7 or 8 years now, The Bellport Restaurant's co-owner, Taylor Alonso, chef, singer, and outrageous guitar player, has been holding a musical jam at The Bellport every Thursday evening starting at between 9:30pm and 10pm and usually going to about 1am. Click here for more information and to listen to some of the music.
---
---
The Bellport
Located just steps away from The Gateway Playhouse
159 South Country Road
Bellport, NY 11713
631-286-7550

Email: TheBellportRestaurant@gmail.com
Hours
DINNER
Monday and Thursday, 5:30pm - 10:00pm
Friday and Saturday, 5:30pm - 11:00pm
Sunday, 4:00pm - 9:00pm

LUNCH / BRUNCH
Sunday, 11:00am - 4:00pm
Closed on Tuesday & Wednesday