Let K&C Irrigation Get Your Home and Lawn Ready For Spring
K&C Irrigation welcomes you to the 2019 Spring season with some exciting news of products that are on the market to enhance your home!
Monitor Your Irrigation Needs with Smart Technology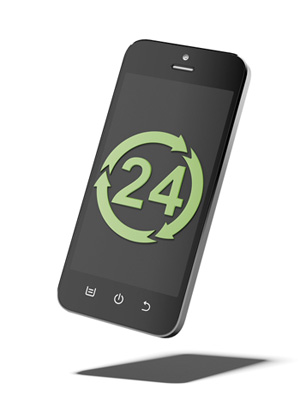 Irrigation manufacturers are now offering affordable smart device upgrades for your conventional controllers to evapotranspiration (ET) water internet based technology. The irrigation software tracks water usage, has push notification alerts, runs each individual zone on the property with recorded data, and adjusts watering times for each zone as needed. K&C Irrigation can remotely access the irrigation system, allowing us to monitor the system on site and off site much easier without setting up appointments.

It is time to get rid of those old fashioned rain sensors that are always a nuisance and use local data (weather reports) to run your irrigation system through smart technology. Excess usage has become a problem. Proper watering techniques are a necessity, followed with monitoring. Data confirms that this product is saving clients 20% to 30% on their outdoor water usage.
Hunter Irrigation
Manage this durable outdoor irrigation controller with Hydrawise web-based software from anywhere worldwide using your smart device or web browser. Predictive watering adjusts schedules based on temperature forecast, rainfall probability, wind and humidity to provide maximum water savings while keeping your clients' landscape healthy and beautiful. Add a simple-to-install flow meter and set up automatic notifications to alert you of broken pipes or sprinklers.
Take Control of Your Outdoor Lighting with Smart Technology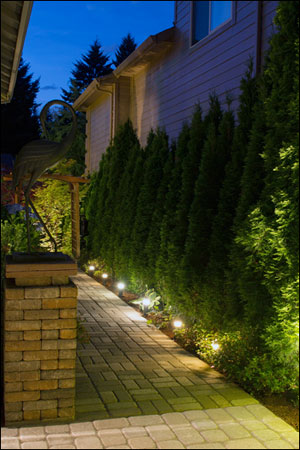 Irrigation design is now more prevalent, by far it is the most important life line in keeping your real estate valuable. It's more than just lawn sprinklers these days.

Don't forget K&C Irrigation is also offering beautiful landscape lighting design with only the best in quality light fixtures. Nothing beautifies your home more than exterior lighting. The purpose of lighting is to unify the relationship between your house and the landscape that surrounds it. This is excellent for entertaining and extending your living space. LED technology is also keeping energy and maintenance costs at an affordable rate.

K&C Irrigation can help give you total control of your outdoor lighting using smart technology with the Luxor app. This is an excellent product and allows complete flexibility to the customer at night lighting their property. It provides themes for elegant night lighting, parties, holidays and security to the home. It also provides zoning, dimming, and color if needed.

K&C Irrigation has been installing quite a few systems here in the local area. Subtle lighting to match the historic elegance of Bellport Village.

Take a look at the video below for more information about the Luxor app.


Please visit our website. Keep in mind we also offer underground electrical service work, water mains, and dry wells. Our office is located at 6 Station Court in Bellport if you would like to visit us.

Looking forward to a warm Spring and seeing you in our travels.

Thank you,
Kirk Kulbokas, Owner
K&C Irrigation Inc.