It is truly a pleasure to welcome you to Café Castello Italian Restaurant & Pizzeria. We are a family owned and operated restaurant with a commitment to service and value. We take pride in using only the finest and freshest quality ingredients available in preparing each and every meal.

Every item, including our delicious pizza dough, is prepared fresh in our kitchen. We use only the finest tomatoes and the best herbs and spices when preparing our sauces. Our pasta, imported from Italy, is the highest quality and all of our dishes are prepared to order! Whether it be one slice of pizza or a full-course dinner, we want your dining experience to be very special and pleasurable. It may take a few minutes, but we strive to make your Café Castello pizza or entrée the best it can be.

So, stop in for a visit, you'll be glad you did. We're open seven days a week for everything from a snack to a full dinner.
---

Menus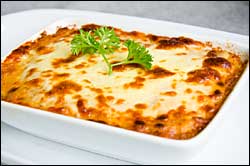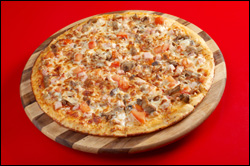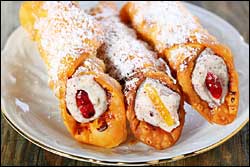 Remember, all of our Lunch and Dinner items are available for TAKE OUT!
Lunch / Dinner and Catering Menu
---
Café Castello is currently open until 10pm Monday to Saturday, and until 9pm on Sundays for take-out or home delivery. Give us a call at 631-803-8369 or 631-803-8370. Click here for our take-out menu.
• Home Delivery: Call in your order using a credit card and they will deliver right to your home and leave your order at your front door. So there will be minimal contact, Nick Gagliardi, owner of Cafe Castello, says there's no need for a tip.

• Order Ahead: You can call in your order, or order online, and it will be waiting for you. No need to go inside. The Cafe has "Window Delivery" where they will pass your order to you through one of their large windows.
---
Visit With Us...
---
Café Castello Italian Restaurant & Pizzeria
141 South Country Road
Bellport, NY 11713
631-803-8369 or 631-803-8370
Hours
Monday - Saturday: 11:00am to 10:00pm
Sunday: 11:00am to 9:00pm