Do You Like to Play, Sing or Listen? Folk, Blues, and Old Timey Acoustic Music Comes to Bellport!
Do you like to sing? Do you like to play, or listen to, the guitar, banjo, harmonica, mandolin, or any other instrument from the long list of acoustic instruments? Come on out and play with your friends and neighbors in Bellport! You'll find the dates below.



You don't have to be great or a pro. You just have to enjoy the music because it's all about the music! Below, you'll find recordings we made at a recent jam. We all sit in a big circle and someone suggests a song. Then, the rest of us join in. It's a great way to learn new music and make new friends.

A Note To Listeners: You say you can't play or sing? No problem! Come on down and listen, you'll probably find this a unique experience.
Rather than watching and listening to a performance by musicians, it's more like being backstage at a rehearsal. You'll be able to listen to the give and take between musicians who, for the most part, have probably never played together before. It's a fascinating process!
A Note To Players: This is a pure acoustic jam. We don't use any amplification at all. The acoustics in the room are wonderful so we don't even need a PA system. If you're a keyboard player or play an instrument which requires amplification of some kind, drop us a note and we'll be glad to go over the specifics with you. larry@bellport.com

Bring your family to experience live acoustic music in a comfortable setting. You might even decide that you'd like to take up a new instrument.

Click here for a special flyer we created specifically for members of the audience that explains why this is such a special program for them.

---

Here's the Upcoming Schedule...
We've Moved!
The jam has moved to the South Country Library on Station Road in Bellport Village. The Acoustic Jam will be held on the first Friday of each month from 6:30 PM to 8:30 PM and all acoustic musicians and audience members are welcome. Here's a map to the South Country Library...
Players Arrive at 6:00pm at the South Country Library.
The Acoustic Jam begins at 6:30pm and runs until 8:30pm
The South Country Library is located at 22 Station Road in Bellport Village
2017 dates for the Bellport.com Acoustic Jam
Friday, October 6, 2017
Friday, November 3, 2017
Friday, December 1, 2017
2018 dates for the Bellport.com Acoustic Jam
Friday, January 5, 2018
Friday, February 2, 2018
Friday, March 2, 2018
Friday, April 6, 2018
Friday, May 4, 2018
Friday, June 1, 2018
Friday, July 6, 2018
Friday, August 3, 2018
And... If you enjoy "Traditional" music, be sure to visit the LITMA (Long Island Traditional Music Association) website for more information about what's going on in the area.
---
The Bellport.com Acoustic Jam had a party!
When we turned 5, to celebrate the event we had a party.
Then, Click Here for photos from the party.
---

We usually have between 20 and 30 players at each Bellport.com Acoustic Jam. Here are some of the musicians who attended a recent Jam...


---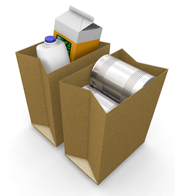 Enjoy Live Music and Lend A Hand To Those In Need
Our local food banks work very hard to meet the needs of our community. These tough times are making it even harder for them. If you would like to help, bring a non-perishable food item to any Bellport.com Acoustic Jam. We collect these food items at the Acoustic Jam and then bring them to one or more of the local food banks. Please check your pantry or add another item to your shopping list and help people fight hunger where we live. Items that are most needed are cereal, peanut butter, tuna, dry milk, canned items such as: soup, vegetables, fruit, and spaghetti sauce. Rice, spaghetti or noodles are also good choices. Basically, the basics, but anything at all will help.

So, grab your can and sing along with us!
---

They're Jamming In Bellport!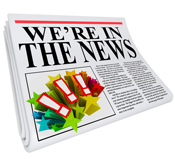 Here's what The Long Island Advance had to say about the Bellport.com Acoustic Jam. Click here to read the article.








---

Here's What Toby Walker Had To Say About The Bellport.com Acoustic Jam...
I've been to many jams before, but this one is truly unique on many different levels. The audience, for one, gets to sit up close amongst the musicians and watch them interact with one another in a very casual way.
There's no stage, no sound system, no special lighting; thus no separation of audience and performers. It's just one big group of people enjoying playing, or just listening to music together, in a very special kind of way.
You can't find this sort of thing anywhere... except perhaps after hours in a small town general store in North Carolina, but that's another story. As a professional musician and entertainer, I find this experience fascinating and enjoyable to no end.
For the musicians, this is a place where they can relax, knowing that they are among fellow players who are completely supportive of them no matter what their level of expertise. Everybody joins in on the song and does what they can... and in the process, can take away quite a bit of new musical knowledge. I have to admit to stealing a few choice "licks" on the nights I've been able to take part in the jam. Then again, I'm a musical thief by nature.

Finally, the Bellport.com Acoustic Jam is a place where you can meet others who enjoy what brought everyone together in the first place... good music, fellowship and a chance to make new friends or visit with some old ones.
And, it's all free! My goodness, this is the stuff that makes life wonderful. Honestly, visit the Bellport.com Acoustic Jam yourself and see (and hear) what you've been missing. You'll have a ball.
Toby Walker
Here's What Members Of The Audience Had To Say...
Bellport's Acoustic Jam Creates Musical Magic
Larry S., I started this as a personal thank-you for organizing the Acoustic Music Jam series, but decided to re-edit it into a Letter to the Editor, another one of your roles! I want to encourage others in Bellport to discover this remarkable and joyous event.
Surely even a deaf person could have found pleasure in it. A surprisingly significant part of my enjoyment was watching the body/ eye language as the musicians gave each other subtle signals-- indicating, "OK, you take it," messages of appreciation for some particularly eloquent touch, or other such. The sense of friendly warmth between musicians (some of whom had clearly played together before) drew all of us into their joyous interaction.
Next time I want to learn the name of that woman so skilled with fiddle and guitar. She sang too, and with a voice that changed color with the mood of the song. Her gentle, bittersweet way with the familiar "Tennessee Waltz" brought out every nuance of a rueful acceptance of heartbreak -- and she made that, and everything she did, feel as effortless and natural as breathing.
But she was only part of what I marveled at as the music went on. Each musician offered a unique talent, and together they created magic.
Sadly, the magic isn't likely to be captured properly as a video sample. What entranced us most that night isn't going to communicate on a computer monitor. The visuals were too subtle, and no small speakers could imitate the way the music surrounded those of us sitting rapt around those creating it -- radiating warmth from that friendly circle, letting all of us feel part of the music.
I do have to mention the unexpected serendipity of a young man who slipped in late and sat with us listeners. At the very end he pulled out his flute -- and musical embroidery of a different timbre began to float above and scroll within the by-then-familiar tapestry of guitars, mandolin, fiddle, and bass. It was delicious,
Of course I had expected to enjoy the evening. But had no idea that my own Larry and I would leave at the end of it with the sense that Life Is Good not just renewed, but ramped up so high!
Thanks again to you and to these friends you brought to us, this core that welcomes others -- it's a gift that will warm Bellport's Winter!!
Alice McLerran
Bellport, NY
---
If you'd like to be on our email list, so that we can let you know if there are any changes or additions to the schedule, drop a note to larry@bellport.com. Please also drop me a note if you have any questions.
Here are recordings that were made at a recent Acoustic Jam:

| | | | | |
| --- | --- | --- | --- | --- |
| 1 | | 2 | | 3 |
| | | | | |
| 4 | | 5 | | 6 |
| | | | | |
| 7 | | 8 | | 9 |
| | | | | |
| 10 | | 11 | | 12 |
| | | | | |
| 13 | | 14 | | 15 |
| | | | | |
| 16 | | 17 | | 18 |
| | | | | |
| 19 | | 20 | | 21 |
| | | | | |
| 22 | | 23 | | 24 |
| | | | | |
| 25 | | 26 | | 27 |
| | | | | |